Meet the Candidates
Candidate profiles are provided for the positions of Vice President, Board Members at Large, and Nominations and Elections Committee (NEC) members. All candidates responded to a question about the future of institutional research. Vice President and Board candidates also responded to a question regarding outreach to the membership, and NEC candidates responded to a question about representation.
Review the current Board of Directors and NEC to see who our newly elected officers will join after taking office during AIR's annual business meeting.

---
Nominations and Elections Committee
Cast Your Vote
Voting closes at 11:59 p.m. ET on Sunday, February 28.
Vice President
(2 Candidates / 1 Position Available)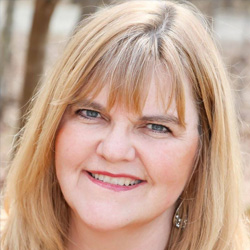 Christine Ross
Title: Associate Dean of Institutional Effectiveness
Affiliation: Hampden-Sydney College
Sector: Private not-for-profit, 4-year or above
Relevant Experience
Leadership roles in both professional associations and local elected government (AIR - Board of Directors 2017-2020; VAMAP  - President 2012-2014, Secretary 2007-2012; Cumberland County School  Board – Chair 2009-2011, representative 2008-present; County Board of Supervisors District Representative 2006).
My professional experiences span across multiple geographical regions (New England, Mid-Atlantic, South).
Prior work experience as a school level administrator in the PK-12 arena.
Clear understanding and experience in shared governance, policy governance, strategic planning, Ends Statements, and servant leadership, which in turn has allotted opportunities to assist in training others in how to best utilize and implement policy governance for the betterment of an organization.
An interest and desire to assist AIR and our members as we navigate our role in higher education post-COVID.
What is your leadership vision for AIR/IR in the next 18–24 months, especially in terms of equity and inclusion?
My leadership vision for AIR/IR in the next 18-24 months, is to further advance AIR's national and global footprint in supporting IR/IE professionals. I want to see AIR seek to facilitate collegiality as well, including a relational board where we work as one body seeking to understand each other more than we seek to be understood as well to promoting involvement and representation of all constituent voices. AIR will position IR/IE professionals as THE innovative and forward-thinking leaders on our campuses serving the varying and diverse needs of our campus constituents. As the stewards of our professional society, AIR will provide its members access to tools and resources to identify and solve problems collaboratively with our campus leaders. AIR will continue to have a seat at the proverbial table in the national and international conversations of higher education.
How will you create leadership and engagement opportunities for current and future AIR members? 
For AIR to remain a healthy and vibrant professional organization, it is imperative that we seek to continuously renew our proverbial membership/leadership well. This renewal takes place by reaching out to new colleagues in the IR/IE profession, as well as engaging and involving our current membership in the organization at some level. This engagement in turn further strengthens the member's skills, the member's abilities, and the member's networking within the profession. As a firm believer and advocate for servant leadership, I would work with the AIR Board and staff to empower our members to become more involved in leadership and engagement opportunities, as well as cast a wide net in locating and nurturing new and future AIR members. Every person has a talent and skillset that is of value to the AIR membership at large. By reaching out to the membership and asking focused questions to better understand said member's perspective, interests, and skillset, we can assist our membership through providing opportunities to utilize their skillset for the greater good of our organization. It Is through such introductory leadership and engagement that our future AIR Board members and leaders will be cultivated and our organization will continually be renewed.
Over the next five years, what issues will institutional research need to face to maintain and enhance its value to higher education?
We have been experiencing what I term a tectonic plate shift in higher education in the United States that began around 2008. These shifts have intensified the roles and responsibilities of IR/IE professionals exponentially each year.  From legislators wanting evidence that tax dollars spent on higher education are not resulting in unemployment and defaulted loans, to accreditors verification of compliance with a litany of standards, the sheer volume of data requests that are required from internal and external constituencies is staggering in their enormity.

Yet this also provides an exhilarating opportunity for IR/IE professionals. Over the next five years as we recover from the pandemic and deflated economy, IR/IE professionals will serve a vital role in resuscitating while advancing higher education.  AIR and its Board hold the pivotal position in leading this charge through national advocacy, training opportunities, and professional networking. Impending changes over the next five years include rapidly changing demographics, limited institutional budgets causing IR/IE professionals to compete with glitzy, expensive software packages (AKA "shiny new toy" syndrome) that lack the ability to fully interpret and tell the story of the institution, and the imperative need of every institution to remain viable by preparing students for professions, career clusters, and a world that we have yet to imagine. With the shared leadership of the CEO and the Board, AIR can keep its finger on the pulse of the higher ed landscape so that our members can make informed decision and policies at their institutional level.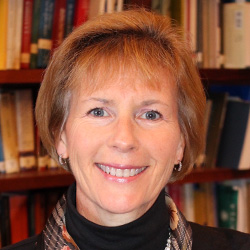 Karen L. Webber
Title: Professor Emeritus
Affiliation: The University of Georgia
Sector: Public, 4-year or above
Relevant Experience
I served in IR offices at The University of Delaware and The University of Georgia for over 20 years.
As a faculty member, I have gained knowledge in higher education theory, practice, and applications that are relevant to higher education policy development.
I have taught graduate level courses on Institutional Research, Introduction to the NCES national datasets, and Data Analytics in Higher Education. I also served as a faculty member in AIR Summer Institutes (mid 1990s to mid 2000s).
I am honored to have collaborated with many US and international colleagues on issues related to IR and institutional effectiveness. I see and appreciate the similarities and differences in IR as practiced across the globe.
What is your leadership vision for AIR/IR in the next 18–24 months, especially in terms of equity and inclusion?
Events such as the rapid increase in technology, interest in Big Data and artificial intelligence, and the impact of Covid-19 on higher education have contributed to increased interest in the use of data to make informed decisions. IR officials can serve as decision support leaders who use data and visuals transformed into useful information through a thoughtful and intentional plan. Serving as strong campus leaders will require a willingness to collaborate with campus colleagues, have knowledge of academic theory and relevant research literature, be mindful of considerations for the future landscape of higher education, and know how to translate knowledge into practice.
How will you create leadership and engagement opportunities for current and future AIR members?
Today's data-informed decision making in higher education requires a combination of professionals with different skills. AIR can capitalize on the synergy of members who have a variety of skills who can come together to discuss, share, teach & learn, and complement each other. Many current opportunities exist for volunteer contributions (e.g., AIR Discussion Hub, Tech Tips in e-AIR, Data Policy Advisory Group, Editorial Advisory Group) and everyone should be encouraged to contribute. Further, AIR has (and I believe will continue to have) a strong community of colleagues that seek to engage, learn, and share information with each other. More seasoned professionals in IR must lead and also encourage lesser-experienced colleagues to actively read the literature, think, discuss, and participate as often as possible. Mentoring is a key, and diverse perspectives will help us strengthen a strong, diverse, and globally-connected higher education of the future.
Over the next five years, what issues will institutional research need to face to maintain and enhance its value to higher education?   
The reliance on data for informed decision making will prompt IR professionals to have advanced technical and analytic skills that are properly situated within the context of the specific institution. Interest in artificial intelligence and machine learning will increase and IR officials must be ready to articulate when and where these techniques can be helpful versus a hindrance. It will be essential to find a good balance of working collaboratively with other relevant leaders on campus, but in a way that allows IR to maintain a central role in contributing to data-informed decision making. To maintain its value, IR practitioners must remain up-to-date on skills and knowledge of current issues, often achieved through on-going professional development and consistent review of academic literature.
Member-At-Large
(6 Candidates / 3 Positions Available)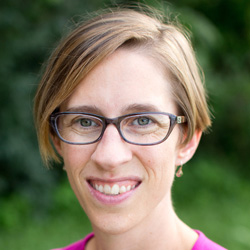 Rachel Boon
Title: Chief Academic Officer
Affiliation: Iowa Board of Regents
Relevant Experience
I have worked in public and private, 2-year and 4-year sectors, so have an understanding of IR issues across contexts
While I'm not embedded in day-to-day IR office work, my role as CAO requires finding ways to take the work of IR and apply it in ways that improve policy or actions at the system and institutional levels.
My current role is directly with a governing board, and I have served on boards for MidAIR and for non-profit organizations, so I have experience with the role a board member plays in the success of an organization
What is your leadership vision for AIR/IR in the next 18–24 months, especially in terms of equity and inclusion?
I believe the future of institutional research and higher education is going to be heavily driven by taking integrated approaches to the work that must be done. AIR can help IR professional with finding ways to further integrate IR into the formative stages of leadership conversations. This may mean identifying more discrete ways to engage with higher level executives at institutions, or through organizational partnerships. The ways in which AIR and our field of professionals can seize the opportunity to elevate current and future cadre of IR-trained leaders who embed their work throughout decision-making processes is crucial to the future of our work.
How will you create leadership and engagement opportunities for current and future AIR members?
By virtue of my role with the Iowa Board of Regents, we convene the institutional research professionals at all public universities in Iowa annually, plus with additional intervening communication for specific purposes. These opportunities to talk with directors, data analysts and reporting specialists are ideal ways to gain broad input into what opportunities AIR want in leadership development. In addition, as an AIR Board member I would advocate for opportunities at the annual forum for those seeking to engage with AIR members who have attained high level leadership at their institutions or organizations. Professional mentors and connections are powerful.
Over the next five years, what issues will institutional research need to face to maintain and enhance its value to higher education?
IR professionals will have to face the budgetary constraints, enrollment fluctuations, and in some cases, complete transition of the institutional model over the next several years. The value of IR through these changes is the ability to both dig deep into understanding what is happening, and to move to 30,000 feet to look at the picture as a whole. I have often described the work of institutional research as well suited to people who enjoy mystery novels. Connecting the dots of various pockets of information, disparate parts of campus, or seeing unique characteristics of something that are not obvious to others permits the kind of creativity necessary for leaders in higher education in the future.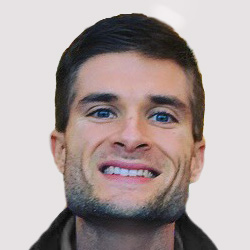 Marcus Brewer
Title: Assistant Director of Institutional Research
Affiliation: University of North Georgia
Sector: Public, 4-year or above
Relevant Experience
Served a three-year term as Vice-President/President/Immediate-Past President for the Georgia Association of Institutional Research, Planning, Assessment, and Quality (GAIRPAQ)
Served in Institutional Research-related positions in many unique avenues. I've held an official position at a private and public 4-year institution as well as an institutional research consultant for both a 2-year college and a 4-year university
Served on committees outside of institutional research related to student affairs, assessment, academic affairs, and university relations
What is your leadership vision for AIR/IR in the next 18–24 months, especially in terms of equity and inclusion?
In each of my professional roles, I've been surrounded by individuals from a wide diversity of backgrounds, both educationally and professionally. As one who spent numerous years pursuing a degree in theology and history, my story and introduction to IR is unique and likely varies from others within AIR. Yet, it is this concept of an individual's unique story and context that significantly enhances the individual IR office as well as state and national IR organizations. AIR and IR desperately needs the voices, recommendations, and experiences of all its members, regardless of professional service time, requisite educational credentials, or length of membership. To engage its diverse membership and allow for optimal inclusion, AIR must reinforce the concept of an open mind and by doing so will undoubtedly find itself much more compelling and influential.
How will you create leadership and engagement opportunities for current and future AIR members?
When serving my leadership term at GAIRPAQ, I found it critical to reinforce the concept of genuine membership to all constituents, particularly the dueling notion of active versus passive membership. For many, membership is merely an annual checkpoint at which a renewal fee is paid either by an individual or the institution. Our goal at AIR should be to progress its members from passive status (an annual renewal and a conference visit) to an active status (ongoing engagement in professional development, networking, and strategizing for enhancement and improvement for local, state, and national IR agencies). Essentially, AIR should not merely be an afterthought on its members' minds each summer during its annual conference but instead a cornerstone that assists and guides daily, weekly, and monthly decisions at institutions across the globe.
Over the next five years, what issues will institutional research need to face to maintain and enhance its value to higher education?
In answering this question in late 2020, I find myself providing a different answer than the one that would normally fill this space. COVID-19 has changed the landscape of higher education in general and institutional research in particular. Not only are higher education institutions under more national scrutiny related to enrollment trends, financial-based decisions, and the public availability of university data, but institutions are also facing difficult decisions related to faculty and staff furloughs, tuition increases, and reduced building usage as it relates to teleworking opportunities. Undoubtedly, our greatest value is in providing students the highest level of academic instruction possible while simultaneously providing the surrounding communities with a sense of long-term commitment and engagement. The public, whether it be local community leadership or national media, must be able to trust that the institution is acting wisely in all decisions and is transparent with both its successes and its failures. As we all can quickly see, the worldwide pandemic of COVID-19 has and is forcing institutions to adapt in numerous areas, hopefully all for the better!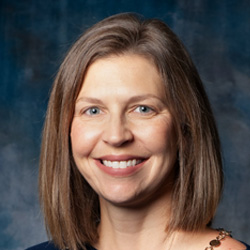 Maren Hess
Title: Assistant Provost for Institutional Effectiveness
Affiliation: Campbell University
Sector: Private not-for-profit, 4-year or above
Relevant Experience
In my nearly-20-year professional career, I have lead IR or Assessment offices across both private not-for-profit and public control, and three Carnegie Sectors (2018 categories): Doctoral/Professional Universities; Baccalaureate Colleges: Arts & Sciences Focus; and Associate's Colleges: High Transfer- Mixed Traditional/Nontraditional.
I have led small teams of colleagues within IR/Assessment/Accreditation. Conversely, I have also worked as an office of one. I understand the challenges associated with increased external requirements but no additional resources to assist in meeting the tasks.
I have been elected or selected to multi-year appointments at local, state, sector, and regional Boards as a Member-at-Large, sector representative, or Nominating Committee member. I have presented at the local, state, regional, and national level and have served as an accreditation reviewer for both Middle States Commission on Higher Education (MSCHE) and Southern Association of Colleges and Schools Commission on Colleges (SACSCOC).
My ERP technical background includes leading facets at two institutions of both a SCT Banner implementation (pre-Ellucian) and a Datatel implementation (pre-Ellucian). I anticipate I will be heavily involved in at least one more ERP implementation before the end of this decade.
What is your leadership vision for AIR/IR in the next 18–24 months, especially in terms of equity and inclusion?
During my nearly 20-year professional career, I have participated in and contributed to multiple leadership opportunities focusing on honing a message for consistency and clarity. These events included a year-long professional development opportunity called Creating an Inclusive Culture, leading discussions in the classroom, progressing through the Toastmasters International Competent Communicator public speaking program, and completing an internal university 20-hour advanced public speaking course. The year-long training series provided by the international headquarters of a Fortune-500 company, Creating an Inclusive Culture, focused on having difficult discussions, drawing quieter colleagues into the conversation, enabling an environment where all voices had the opportunity to speak, and fostering a commitment of respect and active listening. Over the next 18-24 months, AIR/IR will be adjusting to the unknowns of higher education in a post-pandemic working environment. The AIR Board will be able to assist members in the profession by providing clarity and uniformity of purpose of the organization, staunch support of the AIR Statement of Ethnical Principles, and assistance for institutions to implement actions articulated by the joint Change with Analytics statement. .
How will you create leadership and engagement opportunities for current and future AIR members?
Presently, I lead approximately 15 colleagues who act as our institution's ERP "power user group." On many occasions, working through a solution to a technology issue requires new processes to be absorbed and implemented by one office for the benefit of another office. My colleagues will attest that I often bring the discussion back to "How will this improve the experience for our students?" and this refocusing typically enables the group to agree on what needs to be implemented and which offices will maintain the improvement for the benefit of our students. Similarly, I can help the AIR Board reach out to current AIR members and invite them to increase their participation with the organization. I feel that if the organization focuses involvement and engagement requests to targeted audiences, AIR may draw interest from individuals whom may be waiting for the customized invitation.
Over the next five years, what issues will institutional research need to face to maintain and enhance its value to higher education?
Undeniably, the next five years of our field and higher education will be defined by at minimum three forces: the coronavirus pandemic, the external political environment, and the reduction in size of the traditional 18-24-year-old incoming student demographic. Institutional researchers have the opportunity to answer the following questions: How can we improve the efficacy of our craft and refine our communications using technology? What activities ended because of the pandemic: which should be revived, and which can fade into the background? How can we as practitioners provide the data and context necessary for our institutional leadership to become more nimble in adapting to changing external environments? What methods can we employ or collaborate on to complete the requirements of federal and state regulations? How can we support our institutions to provide the educational opportunities our current and future students seek while maintaining a positive fiscal environment?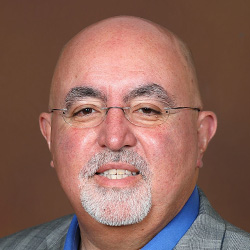 Daniel Martinez
Title: Director, Institutional Research
Affiliation: College of the Desert
Sector: Public, 2-year
Relevant Experience
Ihave been in the IR field in a California community college since 1990. The changes that have occurred during this time – from budget cuts to changes in leadership (both local and statewide) to advances in software – provides a perspective that is familiar with other IR professionals.
During this time, I have transitioned from IR staff to IR leadership which provides yet another common experience with others in the field.
I have been a part of statewide leadership organizations and have contributed to the field via presentations in California and national conferences.

What is your leadership vision for AIR/IR in the next 18–24 months, especially in terms of equity and inclusion?
The institutional role of IR professionals is more crucial than ever. To help with the conversations and action regarding equity and inclusion, information (not just data) and critical analysis is needed focus attention and resources. Our skills in both processing and presenting this information can be used for both casual users and those who are more engaged.
How will you create leadership and engagement opportunities for current and future AIR members?
I believe that AIR could benefit from participation and input from ALL members of the organization. I also believe that members would be willing to help if asked to do so in whatever way fits with their availability and interest. I have a particular interest in increasing the participation of community colleges in AIR. The role of community colleges in postsecondary education is a rich field of study and has always been a major component of social mobility for underrepresented students. Connecting to community college across the AIR network would enrich all of our conversations as we seek to serve students better.
Over the next five years, what issues will institutional research need to face to maintain and enhance its value to higher education?
The recent joint statement on analytics by AIR, EDUCAUSE, and NACUBO was timely and eloquent. It provides a standard institutional research and effectiveness professionals can use to inform and evaluate data and information. As technology develops and becomes ever more user friendly, it is perhaps more important to be transparent regarding what is reported and how the data were processed. Keeping in mind that "analytics has real impact on real people," it is more important than ever to maintain quality analysis as the basis for sharing data. Data visualization will continue to be a major focus because of its ability to convey information easily to a wide variety of audiences. This will require a bedrock of the scientific process and a deep understanding of the IR role in postsecondary education. It is also a useful tool to help IR offices be more efficient. The heavy lifting that is required to create the visualization can address common questions, even if it is the IR team using their own tool to respond to a request.
Data stewardship and data democracy will also have an increasingly important presence on campuses and IR professionals will need to grapple with that, including both the implementation of the strategies and the implications of it, too. The IR role will expand as the focus includes those who are less familiar with the work we do while more and more data become available.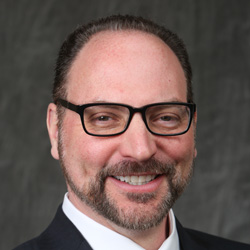 Mitchell S.  Nesler
Title: Vice Provost for Strategy and Planning
Affiliation: SUNY System Administration
Relevant Experience
I have more than 25 years of experience in institutional research, so I'm well versed in our field and how IR is increasingly interconnected with nearly every other functional area, escalating the demand for our support.
I have served in a number of leadership positions in higher education organizations, including as President of NEAIR and I have served on a number of boards. I was recently honored with the 2019 NEAIR Distinguished Service Award.
I currently oversee the IR function at SUNY System Administration, which is the largest public comprehensive system of higher education in the country with 64 campuses serving 1.3 million students annually.
I served as the Interim President/Officer-in-Charge of SUNY Empire State College, where I worked for 17 years and was a Cabinet member for a decade, so I have been responsible for all aspects of the academic enterprise.
I have extensive experience with university governance, having served on or chaired numerous committees over my career.
What is your leadership vision for AIR/IR in the next 18–24 months, especially in terms of equity and inclusion?
The pandemic has put tremendous strain on the higher education system as a whole. Different universities and populations are experiencing these effects in different ways. Normal streams of revenue have been reduced or cut off, enrollments and applications are down in many sectors, particularly from historically underserved populations and first generation students, international students are coming in reduced numbers, and all of that has an impact on the financial picture for most institutions. The pandemic has revealed more clearly that the digital divide is affecting a large proportion of students, on top of more widely known socioeconomic and racial inequalities.  Since digital access is uneven, it is more important than ever to use active techniques to ensure inclusion of marginalized groups. IR professionals will be called upon to enhance intelligence gathering and efficiency needs of the colleges and universities - predictive analytics, big data, data governance, and other issues related to IR will take on increased significance over the next 18 – 24 months. AIR will play an important role, not only in helping its membership support student success but also in reaching out to members of diverse backgrounds.
How will you create leadership and engagement opportunities for current and future AIR members?
In the current environment, AIR's leadership and engagement opportunities will take on increased significance for members because of the need for greater professional development to support student success and institutional effectiveness.
As a member of the AIR Board, I would encourage the surveying of the membership and the use of focus groups to make informed decisions about the types of issues IR professionals are currently facing and to gauge their interest in particular services.
By listening to the membership, I would support the development of workshops, courses, white papers, meetings, keynotes, and publications on timely topics to address the evolving needs of the membership.
To provide the greatest access to members in challenging fiscal times, I would ensure that AIR kept its fees for membership and services affordable and I would suggest that AIR offer some free services to demonstrate value to prospective members. I believe that AIR can best fulfill its mission by reaching more IR professionals.
I would reach out to new and existing members who have not taken advantage of leadership opportunities in AIR yet to encourage them to serve and find ways for them to comfortably and successfully lead.
I would encourage AIR to think creatively about how to design more networking opportunities both during and after the pandemic.
I would support enhancing mentorship programs so newer members of the profession can learn from more experienced members.
Finally, I would encourage engagement over members' career lifecycles so that mid-career and late career professionals are connected to AIR in ways that best serve their evolving needs and interests.
Over the next five years, what issues will institutional research need to face to maintain and enhance its value to higher education?
The COVID-19 pandemic is a crisis requiring quick action by university leaders supported just-in-time information. This means that IR professionals need to be able to anticipate organizational data needs and must be able to structure data in order to answer questions and be more responsive in increasingly complex settings. IR professionals have to know what data is available and how to analyze it in order to answer important strategic questions.
Going forward, institutional researchers will have to continue to address how to successfully collaborate remotely. After the pandemic, remote work will be more integrated into our daily lives. Institutional research professionals will need to help in efforts to develop new data structures that will feed data warehouses and data lakes, in the interest of addressing more complex questions from university leaders. We will be harvesting information to answer questions, creating graphical information displays to explain the complexities of our organizations and engaging in more strategic thinking to anticipate information needs.
Over the next five years, modeling and artificial intelligence in higher education will span the student lifecycle from the point of inquiry through graduation and throughout the life of our alumni. Institutional researchers can be on the forefront of leading this research. We will be right sizing our efforts, as the "doing more with less" culture will be replaced with increased efficiency through automation, greater cross functional collaboration, and greater interconnection across universities. As issues of data privacy and confidentiality advance, our field will provide leadership on these important issues.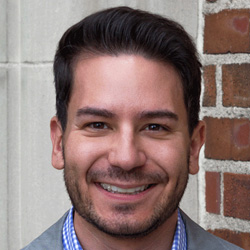 Christopher Pena
Title: Director of Data Management (Director of Institutional Research)
Affiliation: University of Denver
Sector: Private not-for-profit, 4-year or above
Relevant Experience
More than 15 years of experience in higher education at two private higher research universities and a public land grant university, including institutional research (10 years), international student advising (5 years), and academic department management (2 years).
Developed the research plan and instrument for the University of Denver's inclusive excellence audit, a three-year study of academic and business units' capacity to advance diversity, equity, and inclusion, with a focus on goals, resources, and leadership.
Developed the University of Denver's framework for data strategy, expanding principles and practices applied within the Office of Institutional Research & Analysis to advance a broader culture of data literacy and purposeful, actionable analytics.
Project managed development of the Board of Trustees Strategic Metrics Dashboard and University Factbook and co-administer Tableau Server, Cognos, and Theia for the University.
Professional and academic focus on critical race theory and racial equity in higher education. Doctoral research (to be completed in 2021) applies critical quantitative (QuantCrit) approaches to staff pay equity studies in higher education
What is your leadership vision for AIR/IR in the next 18–24 months, especially in terms of equity and inclusion?
Institutional research will be a critical partner in helping our institutions respond to and recover from the global pandemic by leveraging data assets and the insight we glean from them as a strategic resource. Our members are uniquely positioned to observe and share the complex connections between academic and business operations, and we can direct the attention of our leadership to ongoing and emerging issues of equity and inclusion, which often fall away when difficult decisions around maintaining financial health and academic operations arise. We must prepare institutional research professionals for leadership and advocacy and cultivate a membership that reflects the diversity of experience and identity in higher education.
How will you create leadership and engagement opportunities for current and future AIR members?
I would work with staff in our national and regional organizations to develop and expand mentorship programs for AIR members. Mentorship encourages participants to establish and pursue professional development goals and envision career advancement possibilities. For members considering a transition to leadership, it can provide an opportunity to develop, refine, and apply a personal leadership philosophy by learning from the successes and failures of others in our field. Mentorship also allows experienced members to identify and encourage individuals with leadership potential and connect them with employment, research, and service opportunities. These lasting relationships are particularly important for increasing diversity in our field by supporting and sustaining members who may experience unique challenges and limited opportunities due to racism, sexism, and heterosexism.
Looking ahead to future members, I would also work with our members to identify and develop professional connections to academic programs that may produce future practitioners in our field. By building internship and practicum programs for students, we can introduce them to institutional research and encourage them to consider it in future employment searches. Students in business intelligence, data science, and social science research programs may find institutional research to be challenging and well suited to their personal values and career goals. For students who plan to pursue work in fields parallel to ours, such as budget development or higher education administration, exposure to institutional research can inform their understanding of post-secondary education and how we study, analyze, and report issues of interest to inform strategic and operational planning

Over the next five years, what issues will institutional research need to face to maintain and enhance its value to higher education?
Increased demand for capacity – As the need for information and analysis grows, a key concern is the recruitment and retention of our staff. IR offices increasingly seek to recruit statisticians, computer scientists, assessment practitioners, and BI developers to support their evolving scope, but their budgets may not be sufficient to offer competitive salaries. We must empower members to build high-performance teams when resources are limited through thoughtful professional development, providing opportunities for early and mid-career professionals to grow into strong analysts and leaders.
Increased demand for assessment, qualitative analysis, and mixed methods – Simple quantitative methods alone cannot fully address the complex questions facing higher education leaders today. Our field now requires practitioners with proficiency in quantitative, qualitative, and mixed methods as employed in applied settings. Likewise, IR professionals need proficiency in assessment and program evaluation, as our units are increasingly called not just to study specific problems but deliver value judgments and recommendations for action.
Increased focus on diversity, equity, and inclusion – Diversity models in higher education are evolving along with new understandings of equity in practice. Our field has the opportunity to deliver robust, meaningful analysis to inform institutional decision-making on difficult issues around equity and anti-racism, and we can serve as advocates and trusted partners in this work. Many professionals in our field have a social science background, and we must prepare them not only to conduct rigorous analysis, but also to apply their content expertise and actively engage with stakeholders to ensure their findings are heard and applied.
Nominations And Elections Committee
(6 Candidates / 3 Positions Available)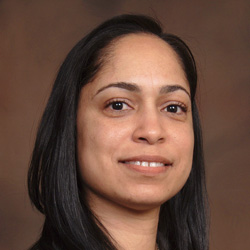 Yenny Anderson
Title: Vice Provost for Institutional Research and Strategic Analytics
Affiliation: Lehigh University
Sector: Private not-for-profit, 4-year or above
Relevant Experience
I take initiative to approach things in a different way, while taking into consideration what others have shared and done.
I am able to build good interpersonal relationships within the workplace as well as outside the workplace, allowing me to develop a wide network of professional acquaintances. I am a member of the Northeast Association of Institutional Research, alum of the HERS Institute, and the Lehigh Valley Association of Independent Colleges. These are organizational networks that allow me to collaborate with others across the nation. In addition, I have been active within the field of Institutional Research since 2002, and over the years I have built many professional relationships across the nation from varying institutions.
I am a proactive thinker, and a person that is open to positive change who is extremely resourceful, consistent and organized.
Over the next five years, what issues will institutional research need to face to maintain and enhance its value to higher education?
The field of institutional research has evolved over the years. IR professionals cannot become stagnant in their roles because technology is ever changing. Professionals need to find creative ways of incorporating technology to improve processes as well as sharing data. Analytics using Tableau, R, and other advanced tools will become part of the routine tools used in IR offices. However, not every institution has sufficient resources to provide analytics tools to their IR shops, so the IR leaders will need to balance out funding, technology, and professional development. In addition, staying on top of data and information that support student retention and success, will be important due to the recent effects of the COVID-19 pandemic. As professionals, we need to develop an understanding of the student experiences at our campuses, identify the problems students are experiencing, and help our institutions figure out strategies to help address these problems. Predictive models will help this process, but along the way we need to be mindful of the ethical use of the interpretations and insights we gather from these models. I believe this will be an area of great concern in the next few years. Finally, rankings (especially international rankings) continue to be of importance to many, and these come with peer pressures from many angles. As IR professionals, we need to remain vigilant of the importance of serving as the institution's conscience and not fall prey to the pressures of the rankings game.
What different perspectives or voices do you think are important to represent on the Board/NEC?
I believe there is an importance to having different perspectives because everyone has different life experiences that help form opinions. If we only look to those with very similar life experiences, and same perspectives we risk having very narrow minds and not being inclusive of others that might provide us with better ideas. Therefore, in my opinion, it would be important to have representation from different types of institutions: private, public, state schools, regional schools, not-for-profit, religious, secular, etc. It will also be important to have varying social differences, in other words, diversity of individuals, gender diversity, racial and ethnic diversity, etc.
How would you go about ensuring the slate of candidates is diverse?
To ensure the slate of candidates is diverse I will take advantage of the networking and connections that the committee members bring to the process. I would reach out to the various nominees and have individual conversations with them. This will allow for one to get a better understanding about the individual. If allowed, I would present them with a scenario and ask them for their opinions, thoughts, and rationale.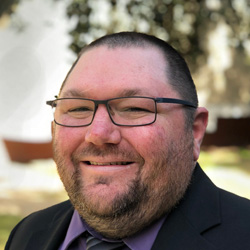 Michael Bolen
Title: Director, University Performance and Survey Analytics
Affiliation: University of South Florida, Office of Decision Support
Sector: Public, 4-year or above
Relevant Experience
I have been a member of AIR for over 10 years and have more than 20 presentations at higher education conferences.
I have networked and presented with colleagues at other institutions and those from national and international publication companies.
I have served four separate 1-year terms as a Sector Representative and also currently serve as the Chair for the Best Paper Committee for the Florida Association for Institutional Research.
I am a Ph.D. candidate in Higher Education Administration and hold a graduate certificate in Leadership in Higher Education.
I collaborated with senior university leadership on the creation of dashboards for understanding diversity and equity at the University of South Florida.
Over the next five years, what issues will institutional research need to face to maintain and enhance its value to higher education?
In this new era of accountability and performance-based funding, one of the biggest challenges that our profession will face will be in remaining arbitrators of truth in the research we conduct and the data we provide to our stakeholders. That is, as accountability is at an all-time high for senior level university leadership and even government officials, the pressure to provide data, particularly favorable data, co-exists. So it will be vital for all members of the IR community to understand the AIR Statement of Ethical Principles and to remain free from bias in their work.
What different perspectives or voices do you think are important to represent on the Board/NEC?
One of the most important aspects of my responsibility on the committee will be in ensuring that different perspectives and voices are represented within our organization. In order for the profession to maintain and enhance its relevance, we must remain knowledgeable about the different perspectives and challenges that our institutions and organizations face be it based on race, gender, sector, geography, institutional mission, etc. By having differing perspectives on the Board and the Nominations and Elections Committee, we all have the opportunity to learn from each other and ensure that the needs of all of our members are being met.
How would you go about ensuring the slate of candidates is diverse?
For four years I served as a sector representative officer for the Florida Association for Institutional Research and I have presented numerous times at professional conferences such as AIR, FAIR, SAIR, and CIMA. I have also networked and presented with folks from other institutions as well as members from national and international publication/ranking companies on topics that are important to our profession. Through these activities I have had the opportunity to network and connect with many colleagues and have had the opportunity to learn from them about issues they face at their organizations. Understanding these differing perspectives and continuing to be an active member in the IR community as a whole will be vital for my responsibility of ensuring a diverse group of candidates for AIR.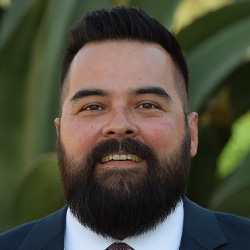 Marco Antonio Cruz
Title: Director, Office of Institutional Research and Assessment
Affiliation: Pitzer College
Sector: Private not-for-profit, 4-year or above
Relevant Experience
Over 25 years of professional experience in the fields of higher education, applied research, program evaluation, and strategic planning collaborating with diverse stakeholders to execute strategic initiatives that promote student success with a commitment to access, equity, and inclusion.
Served in leadership and supporting roles within working groups tasked with project implementation and/or hosting professional development events of varying scale for higher education practitioners from a range of institutions in the western region.
Experience as a consultant to higher education institutions and serve as a WASC Senior College and University Peer Evaluator with subject matter expertise in assessment, institutional research, student success, strategic planning, and organizational change.
Thrive as a "thought partner" for professional colleagues from a range of professional associations including AIR, CAIR, WSCUC, AAC&U, SCUP, HEDS, NASPA, EDUCAUSE, AACRAO, among others.
Regularly attend the annual AIR forum to network with colleagues, volunteer to support workshops/session offerings, and actively participate in conference proceedings.

Over the next five years, what issues will institutional research need to face to maintain and enhance its value to higher education?
The most pressing issue we will confront is adapting to the changing landscape of higher education brought on by the convergence of COVID-19, a renewed focus on racial justice and structural inequality, and the erosion of free speech and public trust. Many institutions have turned to institutional researchers to understand the impact of this convergence on the experiences of students, faculty, staff, and alumni, among others, to guide stabilizing efforts that promote academic continuity while engaging in scenario planning given the persisting uncertainty. Identifying the disparate impacts of the pandemic on minoritized groups has taken on increasing importance as our institutions have provided support and deployed benefits to students at a time when inequality has intensified. This challenging moment in our history has created opportunities for institutional researchers to thrive as evidence-informed thought partners and advance our practice in impactful ways for our students, campus communities, and society.
AIR is well-positioned to leverage collaboration with professional organizations and/or associations (e.g., EDUCAUSE, NACUBO, NASPA, etc.) to highlight the contributions of the field and support the exchange of ideas to shape the future of higher education policy and practice.
Finally, advancing efforts to engage, diversify, and sustain the AIR membership will ensure that AIR continues to foster a robust exchange of ideas as the field of higher education navigates the ongoing uncertainty of and recovery from the COVID-19 era. Being flexible and open to new ways of doing things will be important as many of our institutions, including AIR, are adapting to financial constraints.
What different perspectives or voices do you think are important to represent on the Board/NEC?
It is important that the AIR Board and Nominations and Elections Committee reflect the diverse backgrounds, experiences, and talents of our members, the range of institutions/systems they represent, and the geographic regions in which they are located. More specifically, it is important that our association continue to expand upon efforts to engage minoritized subgroups within our membership and reduce barriers to participation to foster access, equity, and inclusion. Additionally, I think it is important to create opportunities for members at different stages in their careers and/or membership (e.g., number of years in AIR) to get involved in ways that are of mutual benefit for the individuals and AIR as an organization.
NEC's recent efforts to engage the membership and streamline processes increased participation in elections and have been helpful in making the process visible and accessible to a broader audience. In the midst of these challenging times, I would hope to build upon the successful contributions of our colleagues that have served in leadership roles by tapping my own professional networks to encourage involvement in the leadership and activities of the association. Finding effective ways to communicate timely information, demystifying the elections process, and supporting our professional colleagues to get involved with AIR will hopefully create a broader pool of candidates from which the association can elect its leaders.
How would you go about ensuring the slate of candidates is diverse?
There are three guiding principles that I would employ to ensure the slate of candidates is diverse:
Build upon the recent success related to membership outreach efforts and streamlining processes to increase participation in elections.
Examine and be mindful of potential barriers that may constrain participation in leadership and volunteer opportunities within AIR. Develop targeted strategies to reduce the impact of structural barriers and increase participation, most notably, among minoritized subgroups.
Assess the composition of the Board/NEC and membership engagement metrics to ensure that the association is being responsive to the needs of its diverse members.
Since attending my first AIR forum in 2016, I have found great value in building relationships with professional colleagues from the diverse range of backgrounds, institutions (e.g., mission, size, geographic region, selectivity, degree levels) and organizations that comprise the membership of AIR. Throughout my professional career, I have been active as a colleague and mentor that has encouraged and supported others in their pursuits. If elected to NEC, I would hope to harness those efforts and energies for the benefit of AIR's leadership by expanding the pool of candidates from which our leaders are elected.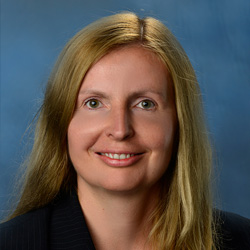 Iryna Johnson
Title: Assistant Vice Chancellor for System Analytics and Business Intelligence
Affiliation: University of Alabama System
Relevant Experience
I have been an AIR member since 2004 and it has been one of my most rewarding professional experiences. I have presented at AIR conferences, served as a peer reviewer for conference presentations, and contributed to eAIR's Visual Display of Data feature. I was fortunate to receive Charles F. Elton Best Paper Award on three different occasions. My recent interview with AIR encourages AIR members to submit proposals for the Annual Forum. A leadership role in AIR would bring not only a chance to serve the association that has given me so much, but also an opportunity to make an impact on its future.
My institutional research and assessment experience includes work at three public doctoral universities and at the system office in Indiana and Alabama. During my institutional research career I was involved in a variety of projects for decision support. Some of my projects resulted in peer reviewed and invited presentations and publications. Aside from institutional research and assessment work, I taught statistics and research methods at both undergraduate and graduate levels for over a decade.
Over the next five years, what issues will institutional research need to face to maintain and enhance its value to higher education?
Amid the pandemic, IR had to adapt to new challenges. Remote work emphasized the importance of optimizing data retrieval and of learning to collaborate online. The fast-paced decision making led to tight-turnaround projects for IR. Projects that sometimes took months in the past—such as survey design or a new data visualization—had to be completed within a couple of days. There is little reason to believe that the impact of COVID-19 on IR will be short-lived. IR will continue to evolve to meet challenges and to provide meaningful support for decision making. The Association for Institutional Research could help institutional researchers navigate these challenges by providing training and showcasing examples of institutional research projects across different institutions.
What different perspectives or voices do you think are important to represent on the Board/NEC?
With wide array of job duties—such as mandatory data reporting, creating data visualizations, leading data governance, performing data analysis, and educating others on data use and on locating relevant information—IR professionals possess wide variety of skills, from data retrieval to statistical analysis. In their everyday work, institutional researchers communicate with data stewards and information technology professionals to ensure common data definitions and common practices of data retrieval. To transform research into actionable insight, institutional researchers frequently look across disciplines for guidance. Involvement of faculty members from various disciplines, data stewards, IT professionals as well as institutional researchers with expertise in different areas would benefit the field of IR, the association, and the Board.
How would you go about ensuring the slate of candidates is diverse?
To ensure a diverse slate of candidates, I would seek candidates who bring alternative perspectives. An alternative perspective could be related to race, gender, the type of college a candidate represents, geography, professional background, or an area of expertise. One of the ways to seek diverse representation is to seek nominations from current and past AIR members and to specifically ask that individuals with diverse backgrounds and areas of expertise are nominated. Diverse perspectives and areas of expertise are also reflected in AIR program books that can be used as a tool for selecting candidates. Once an ideal pool of candidates is created, the nomination process is important. One should let the candidates know that they were selected by their co-workers or other professionals in the field and to encourage them to go through the process of elections.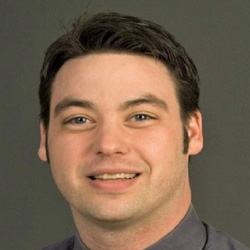 David Rudden
Title: Managing Director of Institutional Research
Affiliation: Elgin Community College
Sector: Public, 2-year
Relevant Experience
I have had the opportunity to meet and work with an amazing array of institutional research professionals throughout my 15+ years in IR and as a member of AIR. For the last 10 years, I have served as Managing Director of Institutional Research at a Hispanic-Serving Institution.
Although this is my first time running for an AIR leadership position, I did participate with a handful of other wonderful IR colleagues in an AIR taskforce to help finalize and pilot the "Statements of Aspirational Practice" in 2015.
I have also had the pleasure of working with many incredible Illinois IR professionals through a variety of roles in statewide and local IR groups. This includes 15 years of involvement with our state chapter of AIR, the Illinois Association of Institutional Research (IAIR), where I had served as IAIR membership chair for 3 years and as the Northern Illinois Community College Researchers' Group (NICCRG) liaison for 2 years. Locally, I have been a member of the NICCRG for approximately 15 years and the Chicago Area Association of Institutional Researchers (CAAIR) for the last 6 years.
I have also had the opportunity to see how the analysis and assessment work in IR directly impacts issues related to institutional accreditation in my work as a peer reviewer for the NCA Higher Learning Commission. Since 2014, I have had the opportunity to serve in the capacity of an on-site accreditation reviewer, multi-site reviewer, change panel member and member of quality systems portfolio review teams for the HLC.

Over the next five years, what issues will institutional research need to face to maintain and enhance its value to higher education?
A recent white paper published by the American Council on Education ("Bringing Accountability to Life", 2018) provides a great summary of important issues for the IR field to consider in the near future. One issue, in particular, that I especially agree with is the importance for IR offices to focus more on diversifying "levels of detail" in each analysis. The traditional, high-level, aggregate analyses most IR offices are accustomed to will always be important for institutional decision-making, but the paper argues that there is an opportunity for IR professionals to also emphasize and share much more granular and disaggregated data as a means of empowering faculty and student services staff to become "intrapreneurs", or experts in institutional data at the small-n level, and to facilitate the use of this information in exploring institutional practices through an equity and accountability lens.
A related concept that will be important for IR offices over the next five years will be the evolution of the "IR-as-teacher" role. This issue was discussed in the ACE white paper, as well as the AIR Statements of Aspirational Practice. To fulfill this role, IR professionals should look to focus less on producing "products" (e.g., analytic reports or data summary presentations), and toward a focus on "teaching" or "coaching" in the interpretation of those data products by colleagues throughout the institution. A shift in focus such as this will necessitate the development of parallel expertise in teaching data literacy skills throughout their respective institutions.

What different perspectives or voices do you think are important to represent on the Board/NEC?
While it will be important to consider that any AIR Board and the NEC itself are appropriately diverse from a demographic perspective (i.e., racial/ethnic identity and gender identity), I personally feel that an often overlooked perspective is the diversity of institution, especially 2-year versus 4-year, that IR professionals represent. As a long-time member of the community college IR "community", it seems as if this has been an ongoing struggle for years in the field of higher education. Just as we all recognize the importance of considering differences in personal and socioeconomic background that each individual might bring to a group, for a professional organization such as AIR, I believe it is equally important to consider distinctions between the various institutions and organizations that AIR represents in institutional mission, IPEDS outcomes, funding issues, etc. In looking at the current AIR Board and NEC representation, it appears that there are only 2 current members who represent the perspective of community college members within AIR.
How would you go about ensuring the slate of candidates is diverse?
Ensuring that a slate of AIR Board member candidates was representative would include a consideration of those individual demographic characteristics that are traditionally considered: racial/ethnic identity, gender identity, and familiarity with institutional research by institution type. In the course of considering and deliberating a candidate slate, I would argue that it is important to consider both the individual's personal characteristics as well as their diversity in IR experiences in assessing the diversity of any slate. For example, experience working at a traditionally Hispanic-serving institution could be an important consideration for a candidate who does not personally identify as LatinX, and someone who has worked previously at a 2-year institution even if they currently work at a 4-year institution (or vice versa) could be an important consideration for any individual candidate.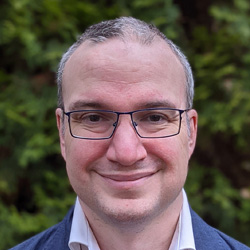 Michael Smith
Title: Sr. Institutional Research Analyst
Affiliation: Portland State University
Sector: Public, 4-year or above
Relevant Experience
I have been an institutional researcher for twelve years at two institutions, and have almost twenty years of professional experience in higher education.
Over that time I have served in numerous leadership roles in campus efforts on data governance, student success, implementation of new technology products, diversity, equity and inclusion, and strategic planning.
I am currently Vice-President of PNAIRP, the Pacific Northwest Association for Institutional Research and Planning, and I have served on its board or that of similar regional organizations for over five years.
I am a firm believer in the mission of AIR, and I hope to bring to it the same spirit of cooperation and mutual support that I bring to other aspects of my work.

Over the next five years, what issues will institutional research need to face to maintain and enhance its value to higher education?
2020 has been a stress-test for higher education and has thrown many of our previously-existing problems into sharp focus. Many institutions are facing contraction, consolidation, or closure, whether that is down to long-running funding shortfalls or COVID-induced enrollment collapses. The active participation of institutional researchers on questions around enrollment modelling, demographics, academic prioritization, and efficiency is absolutely essential to equip our institutions with the insight they need to endure.
We're also seeing vital national conversations about diversity, equity, and inclusion play out on our campuses. Like others, my institution is embarking on a new and radical re-imagining of higher education's relationship to the diversity of its community – and in doing so we must tackle the fact that many traditional methods of data collection and presentation don't properly represent that diversity, or do so in ways that perpetuate and reinforce the inequities we are trying to address.
Finally, over the next five years we can expect the national political landscape to be shaped by the priorities of the incoming administration: access and student success among community colleges, addressing student debt and the cost of four-year schools, and strengthening institutions that particularly serve students of color. None of these things can be done effectively without the participation of institutional researchers on the national stage, and neither can we understand the efficacy of the new administration's work without the unique skills of our profession

What different perspectives or voices do you think are important to represent on the Board/NEC?
Both ethics and research tell us that groups make better decisions when they are as diverse and varied as possible. This diversity can be divided into two groups: inherent diversity across characteristics like race, gender, and age; and diversity that we acquire over time through experience. Successfully recruiting candidates that reflect as much diversity as possible across both those dimensions is therefore essential to strengthening the Association as it continues to move forward.
To that end, I believe it is important for the NEC to actively seek representation from as many inherently-diverse individuals as possible, and that this necessarily includes but should not be limited to race and ethnicity, gender expression, cultural identity, and age. Additionally, for AIR to continue to be relevant, the NEC must also ensure that the professional diversity of AIR members, their experience, and the characteristics of their institutions are represented.
There are numerous paths into our profession, and one of the reasons I've found professional service to institutional research to be so rewarding is that among us there is such a marvelous diversity in skills, backgrounds, and in the scope of work that we do. I believe it is particularly important that the NEC maintains an openness to candidates who come either to AIR or to IR through atypical paths, either professional or personal
How would you go about ensuring the slate of candidates is diverse?
Ensure that calls for volunteers continue to use language that's appealing to diverse candidates, and do not use terms that might be perceived as exclusionary.
Identify that we all bring conscious and unconscious biases and assumptions to the table, and that we must continue to work to recognize and eliminate these factors when they enter our decision-making and use of language.
Reduce any reliance on referrals to identify good candidates, and ensure that potential candidates feel empowered to self-nominate.
Recognize that diverse perspectives bring diverse views, and that while this may lead to discord in the short term, the outcome will be better as a result.
Proactively recruit from domestic sectors likely to yield diverse candidates, such as HBCUs, HSIs, TCUs, and other minority-serving institutions, together with those from other countries.
Ensure that the team reviewing candidates is diverse, and that the screening process includes a consideration of the contribution a candidate could make to the diversity of the Association's leadership.