Meet the Candidates
Candidate profiles are provided for the positions of Vice President, Board Members at Large, and Nominations and Elections Committee (NEC) members. All candidates responded to a question about the future of institutional research. Vice President and Board candidates also responded to a question regarding outreach to the membership, and NEC candidates responded to a question about representation.
Review the current Board of Directors and NEC to see who our newly elected officers will join after taking office during AIR's annual business meeting.

2022 Voting Now Closed
Voting closed at 11:59 p.m. ET on Friday, February 25, 2022. Those elected will take office during AIR's annual business meeting in May.
---
2023 Candidate Profiles Now Available
Vice President
(2 Candidates / 1 Position Available)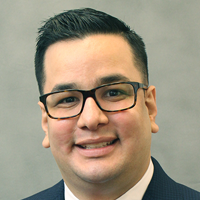 Humberto Rene Espinoza Molina
Title: Director of Institutional Research and Analytics
Affiliation: Our Lady of the Lake University
Sector: Private Non-Profit
Relevant Experience
Data Governance Experience in Education Systems: Completed professional development program in Effective Data Use in Education Systems– Harvard, Graduate School of Education. Co-Chair of Data Governance Committee at Our Lady of the Lake University and Member of Data Support Council for UP Partnership – San Antonio, Texas.
Experience with Accreditation and Continuous Improvement: Member of the SACSCOC core team for Our Lady of the Lake University, trained Institutional Effectiveness Evaluator for SACSCOC. Experience with Malcolm Baldridge Performance Excellence Program.
IPEDS Keyholder and State Reporting Official for Our Lady of the Lake University.
Extensive use and knowledge of Data Analytics and Business Intelligence tools to improve the automation and functioning of an Institutional Research Office.
What is your leadership vision for AIR/IR in the next 18–24 months, especially in terms of equity and inclusion?
As AIR Vice-President, I would engage in a constructive discussion with all AIR members and listen attentively to the needs and struggles they are facing in Institutional Research and Higher Education. Our organization must address the issues that the COVID-19 pandemic has caused in Institutional Research. For instance, we have seen declines in both university budgets and training opportunities. As a member of the Board of Directors, I would prioritize the human capital needs for our membership and pursue cost-efficient solutions to increase provision of training opportunities at low or no cost.
The AIR membership and Institutional Research industry has experienced recent growth in diversity, across gender, race-ethnicity, age, national origin, native language, etc. Collaborating with the Board of Directors, I would create opportunities to showcase and continue increasing the diversity of our membership by spearheading initiatives to provide training in multiple languages, improve accessibility, create mentorship programs for new IR professionals, and enhance collaboration and support to regional Institutional Research groups.
How will you create leadership and engagement opportunities for current and future AIR members?
It is essential to create opportunities for new professionals to introduce innovative ideas into the Institutional Research world. My first proposal as AIR Vice-President would be to create a voluntary mentorship program to connect new members with senior members.
Additionally, as AIR membership has expanded internationally, representation at all the levels of the organization needs to be equally diverse. Initiatives to offer training in multiple languages and increase accessibility is vital to maintaining membership engagement.
Over the next five years, what issues will institutional research need to face to maintain and enhance its value to higher education?   
With declining trends in enrollment and budgets, one of the critical issues that I would like to address is the technical training needs of low endowment institutions. The IR offices in these institutions lack the resources that many large and public institutions enjoy. We have an opportunity to create regional/city groups to provide training, foster collaboration, and provide meaningful benefits to all IR offices.
For example, there is a need to develop and offer free virtual trainings on high demand topics such as business intelligence, coding languages and artificial intelligence. We have a responsibility to empower all teams and bring them to the new generation of IR to help all members be successful.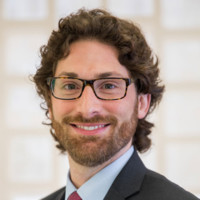 Jonathan S. Gagliardi
Title: Assistant Vice Chancellor, Academic Effectiveness and Innovation
Affiliation: City University of New York
Sector: Public
Relevant Experience
Dr. Gagliardi has a history of diverse roles in higher education leadership with a particular focus on the intersection of data use, creating cultures of evidence, and organizational transformation, having served in such capacities at some of our nation's largest public university systems and coordinating boards; top engines upward mobility; elite private institutions; and at some of our nation's most impactful membership associations.
Jonathan's experiences are grounded in a career that started in institutional research, having spent time in such a capacity at the Kentucky Council of Postsecondary Education, Herbert H. Lehman College, and now at the City University of New York. Moreover, while at the National Association of System Heads, Jonathan was one of the principal investigators in a nationwide study of the evolving nature of public system institutional research.
Moreover, these experiences have focused on multiple dimensions of college and university operations, including the intersection of academic affairs and finance at the City University of New York and Herbert H. Lehman College; on research, economic and community development at the Kentucky Council on Postsecondary Education and as a board member of the Association of Public and Land Grant University's Commission on Innovation, Economic Competitiveness and Prosperity (CICEP); and in senior leadership roles dedicated to the uplifting of institutional research as a key dimension of college and university senior leadership teams.
Most recently, Dr. Gagliardi has been chosen to lead an evidence-based, equity-driven strategic planning process for the City University of New York, and led the American Council on Education's Center for Policy Research and Strategy, where his work focused on the evolving nature of data use and leadership at the senior most levels of higher education institutions.
Jonathan is also a leading scholar on the evolving nature of institutional research. His books include the Analytics Revolution in Higher Education: Big Data, Organizational Learning, and Student Success; Higher Education Systems Redesigned (in press with SUNY press), and How Colleges Use Data, a book currently in press at the Johns Hopkins University Press and scheduled for publication in Fall 2022.
What is your leadership vision for AIR/IR in the next 18–24 months, especially in terms of equity and inclusion?
Higher education is in a state of flux, broadly speaking. Social, political, and economic forces have converged to create evidence imperative; the need for colleges and universities to use data to inform decision making and facilitate ongoing and intentional organizational transformation.
Yet, in order to harness the analytics revolution, traditional campus divisions like Institutional Research need to be optimized and elevated to ensure that institutions unlock the full potential of using data while minimizing unintended consequences that can run counter to our shared mission of benefitting the people, communities, and economies we serve.
This presents a unique set of challenges and opportunities for Offices of Institutional Research, which must evolve in ways that clarify their unique value-add, which must also evolve in order to build awareness of the importance of these functions.
As a board member, my vision for AIR and its constituency is to help flip the paradigm of evidence use in higher education, from one focused on using data to identify and minimize risk to one that sees embracing evidence-based risk as an opportunity to maximize the potential of the students and institutions we serve.
To do that will require clear and effective messaging; high quality training and professional development; and building consensus and buy-in around a strategic direction formed by the diverse voices of our community.
How will you create leadership and engagement opportunities for current and future AIR members? 
Given that I believe in the transformative power of IR, and that I see a need for the function to evolve and be more inclusive of non-traditional IR roles given present staffing and capacity limitations and a seemingly unrelenting sea of demands, I hope to leverage leadership at AIR in ways that broaden the appeal of traditional and non-traditional IR roles, and that equip our members with the tools they will need to use data in optimal ways. To do this well will require careful planning, the collection of data, and active listening to the opportunities and challenges as articulated by our members and key partners in the effort to scale out cultures of evidence. I am looking forward to formulating opportunities for folks to expand their data and leadership toolkits and tell compelling stories with data. I see this including synchronous and asynchronous events, like town halls and curriculum, and reaching out to our fellow associations in pursuit of impactful collaboration opportunities.
Over the next five years, what issues will institutional research need to face to maintain and enhance its value to higher education?
Institutional research currently finds itself in a volatile environment characterized by tensions around traditional ways of using data and more contemporary ones. This is happening while resource limitations have amplified despite demands for data growing; new data needs surface alongside traditional ones, which has necessitated the need to broaden our collective toolkit; and the realization that we face an evidence imperative all while struggling to staff the very functions senior leaders and faculty, staff and students all want more data that is timely, accurate, relevant, and compelling. Harmonizing these conflicting issues are the major challenges facing institutional research as it seeks to amplify its value to the very institutions and communities we are honored to serve.
Member-At-Large
(6 Candidates / 3 Positions Available)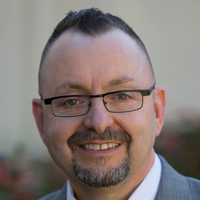 Michael D. Bourgeois
Title: Assistant Vice Chancellor of Institutional Effectiveness & Data Strategy
Affiliation: Purdue University Northwest
Sector: Public
Relevant Experience
Leadership: I am a transformational and dynamic higher education leader, researcher and author with robust experience advancing university performance through designing actionable institutional research and building highly effective implementation teams. I am a conceptual thinker with a gift for operationalizing strategy from policy. I practice participatory decision making and am skilled at asserting my point of view while fully supporting group decisions.
Experience: I bring more than 20 years of experience in cross-divisional leadership supporting executive decision making and continuous improvement via key roles in institutional research, institutional effectiveness, strategic planning, data strategy, policy development, program evaluation, and statistical, market, and forecast analytics in both the University of California and the California State University systems and now at Purdue University Northwest.
Scholarship: My research into educational structure, policy and equity has been published in national and international peer-reviewed journals, and I recently co-authored a book (with Dr. Daniel Seymour) on the future of institutional effectiveness. I have been an invited speaker and presenter at multiple university systems based on my scholarship and my advocacy for the IE/IR profession as a strategic partner at the executive table.
Purpose: I am passionate about designing evidence structures to support institutions of higher education, particularly those interested in closing equity and inclusion gaps.
Service: I have demonstrated executive and board "servant leadership" experience and am deeply committed to advancing the role of our profession as seminal to the success of higher education and, most importantly, our students.
What is your leadership vision for AIR/IR in the next 18–24 months, especially in terms of equity and inclusion?
One of the ways I embody my commitment to equity and inclusion is to seek out employment and service opportunities with institutions that prioritize these values. In my corresponding roles, I have led and helped to develop and support equity and inclusion programs, initiatives, evidence structures and evaluation strategies specifically dedicated to their effectiveness and success. And I have systematically worked to raise the level of institutional commitment to these values from aspiration, to strategic plan, to measurable action.
I will carry with intention this experience and commitment as I negotiate the privileges and responsibilities of AIR board membership and strive to represent, include and value the diverse voices and interests of AIR members and the institutions and students we ultimately serve. That starts with assessing where we are successful and where we are challenged as a professional membership organization and using that information to collectively build a strategy for improvement such that AIR's commitment to equity and inclusion is realized across all organizational roles and practices.
How will you create leadership and engagement opportunities for current and future AIR members?
To fully realize AIR's potential as a membership-driven professional organization, every aspect of the institution should be infused with and directed by the diverse populations, views and experiences of our membership. Diversity, inclusion and engagement yield innovation and guide our future.
I do not yet, however, have a sense of how our broader community of AIR members and stakeholders view the quality, quantity, accessibility and relevance of currently available opportunities. To gain perspectives, I will support the board's initiatives to directly engage with membership and stakeholders about these opportunities.
I will approach this question as I would any institutional question. Before I can create leadership and engagement opportunities, I will first need to understand (assess) what the goals of the AIR board, staff, members and other stakeholders are related to these opportunities, identify the opportunities already in place, and evaluate their effectiveness against stated goals. From there, I will work within the boundaries of my role to support or enhance whatever member engagement/leadership strategic plan that already exists or, in the absence of a plan, help to develop one.
Over the next five years, what issues will institutional research need to face to maintain and enhance its value to higher education?
One major issue facing higher education now and in the immediate future is what has been termed "the looming demographic cliff" - the fact that birthrates among the children of the baby-boomers have declined precipitously below that of their parents. This portends a college and university enrollment crash by 2030. Elite and flagship schools are expected to fare well, but regional, small public and other institutions are projected to suffer plummeting enrollment.
The underside of enrollment decline is revenue loss. While public institutions are not driven by profit, they still must pay the bills. Institutional structures and business practices must strategically reorganize to survive in this new environment. I suspect more universities will move toward incentive-based budgeting models in which each unit is required to generate revenue to sustain its own faculty, staff and operations.
IE/IR units are uniquely positioned to support our campuses with these transitions. We should already be conducting research and evaluating scenarios that model potential impacts of enrollment and revenue loss on program, academic and administrative sustainability. And we should be prepared to suggest innovative solutions based on these studies and our unique campus and student profiles.
Lastly, we should be proactive in advocating for a restructuring of our respective state college and university systems' approaches to recruitment. With a smaller pool of applicants, we need to reject the "competitive model" of recruitment in favor of a "collaborative model" through which we strategically share enrollment so that all institutions have a chance to survive the downturn.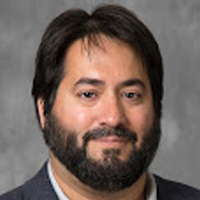 Brent M. Drake
Title: Vice Provost for Decision Support
Affiliation: University of Nevada-Las Vegas
Sector: Public
Relevant Experience
21 years of experience in institutional research, including the last 16 in leadership roles
Institutional research positions have ranged across multiple areas in higher education including enrollment services, academic affairs, student success initiatives, and information technology
Active participant in the national forum for almost two decades, as well as being involved in regional organizations including serving as a member of the Indiana Association of Institutional Research's executive board
Journal of First Year Experience and Students in Transition review for six years
Serve as a research fellow for the John N. Gardner Institute for Excellence in Undergraduate Education working nationally with institutions across the entire educational spectrum
What is your leadership vision for AIR/IR in the next 18–24 months, especially in terms of equity and inclusion?
I have always approached leadership and topics in my career from a "pitch a big tent" perspective. It is vitally important that all voices are heard, because the best solutions always arise from multiple perspectives. In institutional research this means trying to include perspectives from as many areas as possible. It is essential t to include those voices that have historically been underrepresented in higher education either from socio-economic and social capital perspectives or racial, ethnic, and national origin perspectives. In institutional research I also feel hearing those multiple perspectives means engaging the broad array of the higher education environment as well. Including information from all types of institutions based on their educational sector, the student populations that the institution serves, and the availability of resources within the institution's environment. Hearing and considering all of those perspectives ultimately leads to better solutions for everyone.
How will you create leadership and engagement opportunities for current and future AIR members?
I have always felt that AIR has provided wonderful opportunities for engagement both through its programmatic efforts and through the forum. The scholarships designed at young professionals (Duckwall, Delaney, Seybert, and Community College) as well as the Dissertation Fellows grant are all excellent programs that would benefit from having a broader exposure to the community on a more regular basis throughout the year. Additionally, the courses, webinars, and workshops offered by the national organization are always very well done with high quality content. Many of them are offered at no cost. However, I can understand that for a resource limited department that perhaps the cost on others could be a limitation. I know that often the national organization will offer the workshops at discounted rates or no charge at the regional association annual meetings, and it would be excellent for us to consider other reduced cost options of this nature, for instance a lower flat rate if a few institutions would guarantee a set number of attendees, might be a way for us to expand those opportunities. Ultimately, I believe promotion of active participation of earlier career colleagues in the regional and national annual forums is still one of the best resources that AIR provides to its members.
Over the next five years, what issues will institutional research need to face to maintain and enhance its value to higher education?
The pandemic has led to some enormous policy shifts by institutions that were done in a very small window of time. A few prime examples include course experience and pedagogy shifts (more institutions pushing more of their courses into online or high-flex formats), grading policy changes (allowing for significantly more pass/no pass grade options, that students could choose very late in the semester), admissions policy decisions (becoming test optional), and employment practices (allowing a significant portion of the work force to operate remotely). Both the immediate impact and the decision of how much of those policy changes you continue post-pandemic have enormous implications for the functioning and effectiveness of many institutions as well as providing natural experiments on the impact to student success and completion. I believe this will be a very fruitful area for institutional research to lean into, and can provide enormous benefits to both the profession and, more importantly, higher education as a whole.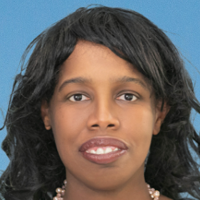 Karen M. Egypt
Title: Assistant Director of Data Analytics
Affiliation: Anne Arundel Community College
Sector: Public Community College
Relevant Experience
I have over 20 years of experience in higher education, including 18 years of experience serving as an institutional research professional for community colleges, high/very high research doctoral universities, and for-profit institutions.
Throughout my tenure, I have led a wide range of projects and initiatives supporting reporting, research, assessment, data governance, and strategic planning; My current role includes leading dashboard development and survey research at my community college.
My past leadership experience includes serving as an elected or appointed member of governance boards and committees for my institutions, NEAIR, AIR, and local community organizations.
I have presented at conferences throughout the United States and have served on self-study evaluation teams as a peer evaluator for the Middle States Commission on Higher Education.
What is your leadership vision for AIR/IR in the next 18–24 months, especially in terms of equity and inclusion?
I have personally benefitted from the excellent educational, professional, and networking opportunities provided by AIR. I see a greater need for more timely and responsive professional development, mentoring, and networking opportunities to support IR professionals at every stage of their career. Should I be chosen for this role, I will advance diversity, equity, and inclusion (DEI) initiatives by working collaboratively with my colleagues and AIR membership to develop professional development and networking opportunities that help IR professionals to guide our institutions in analyzing data through an equity lens and better understand who we are serving and how we can close achievement gaps. I will also look for better ways to support and engage our diverse membership.
How will you create leadership and engagement opportunities for current and future AIR members?
I have developed an extensive and broad network through my active participation in AIR, NEAIR, MdAIR, EDUCAUSE, and other local and national groups relating to institutional research, assessment, data analytics, and Tableau. As a member of the AIR Board, I will work collaboratively to reach out to my personal connections and AIR membership to develop new networking and mentorship opportunities that address the pressing and critical issues facing IR professionals today. I also believe that AIR would benefit from greater outreach towards students enrolled in degree and certificate programs in IR-related disciplines in order to build our pipeline of future AIR members.
Over the next five years, what issues will institutional research need to face to maintain and enhance its value to higher education?
The events over the past two years exposed deep divides in our educational system. Institutional researchers increasingly have been called upon to provide more timely, relevant, and robust data and analysis to guide institutional decision-making in response to changing attitudes and demographics. IR offices often face the challenge of taking on additional responsibilities with limited resources and support. Our profession faces a greater need for more timely and responsive professional development, mentoring, and networking opportunities to support IR professionals at every stage of their career, including how to advocate for additional resources to support IR offices.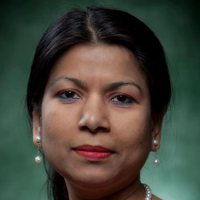 Nasrin Fatima
Title: Associate Provost for Assessment and Analytics
Affiliation: Binghamton University (SUNY)
Sector: Public
Relevant Experience
Highly skilled higher education administrator with fifteen years of experience in institutional research, effectiveness, assessment, evaluation, accreditation, academic planning, strategic planning, enrollment planning and budget planning.
Highly skilled performing in complex, diverse, dynamic, and high pressure environments. Extensive experience in creating and supporting a culture of assessment, improvement and excellence.
Highly experienced in professional with a proven track-record in data strategy, data/predictive analytics and insights to drive strategic initiatives.
Extensive experience in collaborating and creating a diverse community that values all kinds of people with both obvious and subtle differences, including but not limited to age, race, ethnicity, national origin, color, socioeconomic status, gender, physical ability, cognitive diversity, religion, sexual orientation, political affiliation, and personal background.
Extensive leadership experience at relevant professional organizations.
What is your leadership vision for AIR/IR in the next 18–24 months, especially in terms of equity and inclusion?
AIR/IR should commit to fostering an environment that empowers everyone to thrive. AIR/IR must adapt to the rapidly changing higher education landscape. A strategic value proposition that differentiates an institution and builds capacity for inclusion and equitable student outcomes should be emphasized. I think we need to demonstrate the roles of integrated planning and institutional effectiveness as tools for facilitating change and capitalizing on opportunities for institutional transformation by incorporating Diversity Equity and Inclusion (DEI) into planning through SMARTIE goals (Strategic Measurable Achievable, Realistic Timely Inclusive and Equitable). We are all familiar with the SMART goals but SMARTIE goals will integrate the data needs, DEI principles, and align them with strategic priorities, budget allocation, and assessment.
How will you create leadership and engagement opportunities for current and future AIR members?
The importance of member engagement can't be overstated. Communication is the most essential tool in engaging members in organizational activities. The better the communication, and the more personalized the communication, the stronger the member engagement will become. First of all, I would communicate about AIR vision, mission, goals, and objectives using Simon Sinek's "Golden Circle" model and explaining 1) What does AIR do? 2) How does AIR do it? 3) Why does AIR do it? 4) Why should AIR member care about it? Members extract value from the organizations to which they belong. Communicating the benefits and the values of being engaged is crucial. To cultivate member leadership capabilities, providing volunteer opportunities could be beneficial. Member institutions come in all shapes and sizes with different missions, academic program offerings, and structures. Opportunities to connect and collaborate allows for diversity in perspectives and expanded knowledge sharing. Forming a regional taskforce or periodic convening to have open discussions, address challenges, and develop peer-reviewed toolkits, frameworks, and models that can be utilized in the field. Providing networking with leaders in institutional research and effectiveness industry to learn how other members handle challenges, solve problems and develop effective strategies are helpful tools to create engagement and leadership opportunities. Providing opportunities to connect with a mentor (advanced professional) can build member skills, areas that need improvement and strategies for demonstrating leadership.
Over the next five years, what issues will institutional research need to face to maintain and enhance its value to higher education?
Over the years, the role of institutional research in institutional planning (including policy analysis, enrollment and financial management, and outcomes assessment and program review) has been growing and we acknowledge that skilled professionals in IR remain important leaders in data gathering, analysis, and reporting. While today's IR still serves as an important decision support function to assist senior leaders in planning and policy formation, IR continues to mature, and it must adjust as needed to remain strong and relevant. In the midst of the COVID-19 crisis and transition to a new normal, systematic gathering of data and analysis has never been more vital for strategic planning and navigating a new I believe this growing role will continue to expand and due to the changing demands and unpredictable environment of higher education.
We have entered a world of 'big data', and it is essential IR leaders must possess a variety of heightened technical and analytic skills, up-to-date knowledge about higher education broadly, and the always-important ability to contextualize data that has been transformed for relevant decision-making. On the other hand, the universities should leverage and use the data provided by IR to improve institutional activities, practices and investment, and do so responsibly. And in this effort, university leaders need to understand that an executive-level leader for the data and analytics function is critical for bringing together different information sources, decision-support activities, analytic systems, and data users into a coordinated institution-wide data strategy.
Another critical issue would be aligning an institution's planning, assessment, and resource allocation systemically leads to improved outcomes and serves as a catalyst for reframing the value proposition and adopting inclusive and equitable principles. During recent years, social justice, equity and inclusion have become a centerpiece of higher education. IR must adapt to this rapidly changing higher education landscape. institutional research and effectiveness leaders should reimagine their roles to advance racial equity on campuses.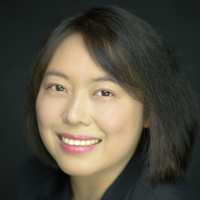 Wen Qi
Title: Director of Faculty Analytics, Office of the Vice Provost for Faculty & Academic Affairs
Affiliation: Indiana University Bloomington
Sector: Public
Relevant Experience
I have been an AIR member since 2007 and have extensive experience in institutional research including student assessment, human resource analytics, and accreditation. Over the years I have served on many campus and organizational committees, working with diverse stakeholders in different contexts. I have experience in both solving technical, concrete problems and making informed decision on high-level issues. As a member of the Board of Directors, I will bring my service and leadership experience to the group discussion, and commit to creating policies, programs, and events that benefit the entire AIR community.
My professional experiences started with student assessment (National Survey for Student Engagement), while working toward my doctoral degree in Educational Policy Studies and Inquiry Methodology at Indiana University. I was the Assistant Director of Institutional Effectiveness for three years at Ball State University from 2013 to 2016, before moving back to Indiana University to work at the Office of Vice Provost for Faculty and Academic Affairs. I currently serve as the Director of Faculty Analytics at IU Bloomington.
I enjoy volunteering work outside my professional roles. I am an elected Member-at-Large on the steering committee of OCAIR (Overseas Chinese Association of Institutional Research). Some recent activities I helped organize and facilitate include a virtual book club on learning analytics, the OCAIR professional development webinar series on how to have a successful career in IR/IE/Assessment, and a monthly "Wednesday Wisdom" email that shares recent updates, resources and learning opportunities in the field. I am proud of the presence of this community in the landscape of American higher education. For example, many of us have been instrumental in building institutional responses to the COVID-19 pandemic and the ongoing social movements on diversity, equity, and inclusion. Even during these challenging times our community leaders have shared numerous useful resources for professional development and knowledge enrichment. I am also an elected Member-at-Large of the Board of Directors of the Indiana University Asian Alumni Association. Working with a group of enthusiastic professionals from different fields, we engage with Asian and Pacific Islander alumni and advance the interests of Asian and Pacific Islander students on campus. As an AIR Board of Directors member, I will use my experience with these organizations to serve all AIR members.
I am constantly impressed by the talents of the AIR membership and proud to belong. My professional and volunteer work enables me to develop a deep understanding of sense of belonging and community-building and motivates me to take on a leadership role with the Association for Institutional Research. I am determined to embrace both my professional and personal identity and use my training and knowledge to serve this great organization and the broader higher education community.
What is your leadership vision for AIR/IR in the next 18–24 months, especially in terms of equity and inclusion?
My vision for AIR is to cultivate and champion a community of global institutional researchers that values culturally responsive practices and building a diverse, equitable and inclusive learning organization by deepening our intentional commitment in the following three areas.
I envision a learning community where we:
Embrace diversity, equity, and inclusion as core community values that drive decision-making, resource allocation, and the development of all governance policies and activity planning.
Recruit, represent, connect, and support members of diverse demographic and professional backgrounds, especially those from historically disadvantaged groups.
Collaboratively build an open-source knowledge hub that shares best practices in producing responsible and reliable data and analytics.
How will you create leadership and engagement opportunities for current and future AIR members?
In addition to continuing the current newsletters, workshops, award programs, and annual forums, I will propose three ways to create leadership and engagement opportunities for current and future AIR members.
Further the collaborations between regional/virtual IR communities. In doing so we can encourage more members to participate both locally and nationally, optimize resource sharing, maximize networking opportunities, and create pathways to leadership.
Establish and sponsor learning communities that focus on specific topics, e.g., critical quantitative analysis, machine learning in higher education, etc. Such learning communities will help our members deepen their knowledge on special topics and share insights on the trends in higher education.
Develop a professional development series that invite experienced leaders in the community to share their personal journeys and help our members have a successful IR career. Building upon the current AIR professional development events, we can foster formal and informal mentorship among community members, and transfer knowledge efficiently throughout the organization.

Over the next five years, what issues will institutional research need to face to maintain and enhance its value to higher education?

I believe the field of institutional research will face three issues. First, while the advanced technology has brought exciting opportunities for us to collect, analyze, and visualize data, we are also facing the challenges of maintaining data security and privacy. Documenting, storing, and encrypting data from these activities has legal and ethical consequences. While the new normal for higher education involves a great deal of virtual activities, institutional researchers should be proactive in addressing such challenges, and protect our students and faculty with best practices.

Second, the era of "big data" is also changing how our students and faculty are being evaluated. We have witnessed the increasing use of learning analytics and predictive analytics in student assessment, and use of benchmarking in faculty productivity. This is further complicated by the declining student enrollment and increasingly intense competition institutional research productivity. While institutional researchers often have the skills to make the best use of available data, it is also important to keep in mind the unquantifiable or unmeasurable aspects of higher education.

Finally, institutional researchers will be charged to explore the impact of education and research, including economic outcomes and broader social and cultural effects. We will also participate in discussions that focus on outcome and accountability measures of diversity, equity, and inclusion. It is crucial that institutional researchers as a community to provide the campus leadership and the society with the most valid, reliable, accurate and comprehensive form of data and analysis on the matter of impact.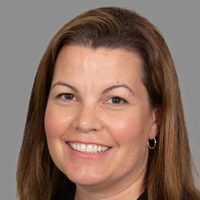 Karen Vance
Title: Associate Vice Provost for Institutional Research
Affiliation: The Pennsylvania State University
Sector: Public
Relevant Experience
Since joining the institutional research profession in 1997, I have had the opportunity to serve both two- and four-year institutions in IR offices of various sizes. Over the years, I have gained first-hand experience with many institutional reporting, planning, assessment, analytics, and research projects.
I currently serve as associate vice provost for institutional research at Penn State and lead a staff of fifteen analysts and researchers. The team is responsible for institutional research that spans 24 campuses, ranging from 264 to 47,560 students. At Penn State, I sit on governance, executive, and advisory committees that support the strategic efforts of the campuses.
In my career, I have served as an institutional research associate at the University of Texas at Arlington and as a director of institutional research and planning at Hill College, a two-year college in Central Texas. If elected, I will bring these multiple lenses to the strategic work of the Board.
Recently, I co-chaired two large-scale university initiatives, the University-wide Climate Study and the Enrollment Modeling Task Force. Both initiatives spanned all campuses, involved multiple cross-unit collaborations, required effective negotiation and relationship-building skills, and advocated for institutional support for marginalized populations.
I am committed to fostering and supporting the institutional research profession and community. My volunteer experience includes serving as a peer reviewer for institutional research conferences and publications, presenting at regional and national AIR conferences, serving on program planning committees, and most recently, co-authoring an institutional research article on post-secondary employment outcomes with respected colleagues from several institutions.
What is your leadership vision for AIR/IR in the next 18–24 months, especially in terms of equity and inclusion?
The future of higher education will look dramatically different, whether it's in delivery models, credentialing, or access and affordability practices, and the social justice issues institutions have a moral imperative to address are many. Institutional research has a critical role in positioning the higher education community to respond to and address equity and inclusion issues prevalent at institutions. Inclusive collaboration efforts and information sharing make associations like AIR valuable resources for supporting the work of the institutional research field in these efforts.
Through leadership that provides strategic opportunities for collaboration, we can identify ways that institutional researchers can support equity among and inclusion within the student, faculty, and staff populations at institutions. In addition, AIR/IR has an opportunity to and a responsibility for fostering equity among and inclusion within the institutional research field as a profession. My vision for the next 18-24 months in terms of equity and inclusion would be to promote constructive dialogue with the AIR staff, board members, and larger IR community to develop avenues to foster and increase equity and inclusion within the field of institutional research.
How will you create leadership and engagement opportunities for current and future AIR members?
As a member of the Board, I will advocate for leadership and engagement opportunities with three categories of IR professionals in mind: prospective IR professionals enrolled in degree programs often seen as pipelines to a career in IR; emerging leaders in IR who have a desire to advance in their career path or improve their skills; and established IR professionals who want to contribute to the profession by sharing their knowledge and partnering with early or mid-career IR professionals.
These opportunities can exist in a variety of formats. The AIR staff and current and former board members, have developed a slate of options such as discussion forums, coffee chats, workshops, and the annual forum. As a board member, I will advocate for strategic ways to continue and expand engagement opportunities geared toward the three categories of professionals mentioned in the previous paragraph focusing on diversity, equity, and inclusion.
As the Board is the "voice of the members," I will work collaboratively with other board members to solicit input from all facets of the IR profession to inform decisions regarding leadership and engagement opportunities relevant to members. As someone who has committed their career to IR, I genuinely enjoy conversations with other institutional researchers. I often take the opportunity to reach out to others to seek input, advice, and thoughts about issues relevant to the field. There's always something to learn from others – fresh perspectives, new ideas, arising challenges, and commonalities – by simply initiating a conversation and listening attentively.
Over the next five years, what issues will institutional research need to face to maintain and enhance its value to higher education?
As efficiencies are established in curating data through advances in technology, institutional researchers must establish their relevance by embracing the role of data interpreters. Institutional researchers are being asked to tell the institution's story by identifying and explaining data observations. As the volume and velocity of data increase, interactive dashboards will become the norm. With the broad availability of descriptive data, institutional researchers will be called upon to make meaning of the data. To support meaning-making, institutional researchers will need to increase their use of advanced analytics as more tools become available and as analysts enter the field with these skills.
As data become democratized, institutional researchers will serve a more prominent role in data governance, including data literacy and integrity components. Institutional researchers will have a growing responsibility to their colleagues in ensuring that data consumers have access to reliable and valid data to inform decisions. Institutional research professionals will assume the role of data coaches in support of data literacy.
This expansion of the IR role at institutions, along with a growing number of mandated reporting requirements and unanticipated requests, has dramatically increased the scope and size of IR offices' project portfolios. These issues can be viewed as opportunities, but IR offices must be sufficiently resourced to demonstrate their value to higher education adequately. The IR community and those who consume IR products must firmly advocate for sufficient budgetary and human resources to respond to the growing IR portfolios of work.
Nominations and Elections Committee
(6 Candidates / 3 Positions Available)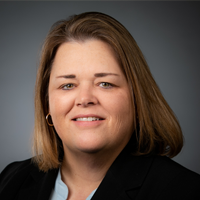 M. Paige Borden
Title: Associate Provost and Chief Analytics Officer
Affiliation: University of Central Florida
Sector: Public
Relevant Experience
Prior experience successfully recruiting the next leaders for my state organization with an eye toward diverse and inclusive representation.
I've spent many years focused on summer melt and student retention at my institutions, those experiences will help me encourage the nominated candidates to progress toward consideration.
Most importantly, as a prior AIR Board member, I fully understand the value gained and commitment needed when participating in the organization's governance.
Over the next five years, what issues will institutional research need to face to maintain and enhance its value to higher education?
Technology, personnel, and resources will continue to dominate the institutional research landscape over the next five years. Many institutions are again engaging in the next wave of upgraded ERP systems requiring new skills, new integrations, and new report/dashboard/data lake developments. This dovetails with the continuing drive for more advanced analytics around student success, human capital, and financial resources. Understanding the impact on institutional research and ensuring that that IR stakeholders are key contributors in all stages of these transitions will encourage the success of the project, but also the long-term effectiveness of the IR teams.
But that's just my opinion, I'd like to see AIR develop a member-selected "Top 5 Issues Facing IR" list each year. During the Annual Forum, sessions that focus on one of those Top 5 issues could be highlighted. The annual listing would reflect the areas of interest critical to the diverse membership, while the Forum session identification would allow for topic-specific networking.
What different perspectives or voices do you think are important to represent on the Board/NEC?
All segments of the higher education landscape are critical! Representation from size, setting, institutional control, Carnegie classification, and region is necessary. Whenever possible, those categories should be complimented by institutional diversity such as HBCU, HSI and tribal colleges. The ability to recruit from the full spectrum of institutions will provide the Board with the breadth needed to strategically govern the organization.
How would you go about ensuring the slate of candidates is diverse?
I recognize that the majority of my contacts are from institutions and roles that are similar to my own. I plan to leverage networks of colleagues and intentionally engage in outreach to institutions and institutional roles that are different from mine. However, simply finding the candidates is only half the battle. I haven't seen a recent stat, but how many nominated candidates don't opt to participate in leadership of the organization? I think the process of developing the slate could benefit from continued individual outreach to the nominated candidates to ensure they understand their potential impact on the organization by committing to the opportunity of AIR leadership.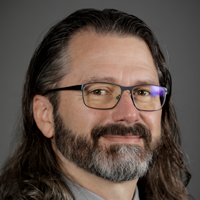 R. Wayne Jones
Title: Chief Institutional Research Officer
Affiliation: Missouri University of Science and Technology
Sector: Public
Relevant Experience
I've been a member of AIR for 12+ years and have volunteered for various needs over the years, but not consistently and, in all honesty, it's time to give back by serving the community in a more substantial role.
For over 22 years, I have served higher education institutions, education-centered corporations, and the department of defense in role ranging from management, instructional design, assessment and program evaluation, data systems engineering, and a myriad of functions in the "analyst" space.
As someone who entered higher education as a first-gen, non-traditional, veteran, from a "working-class" background, I firmly believe that everyone's lived experiences provide value to projects, organizations, and how they serve a community.
Over the next five years, what issues will institutional research need to face to maintain and enhance its value to higher education?
As "IR" professionals, I believe we are at a time of substantial change in the profession. I quote the term as we've recently become more diverse in what that term encompasses within higher education, so much so that there's somewhat of a crisis of identity within a single term. IR has evolved from a common belief, rightly or wrongly, that much of IR work is reporting and compliance into a need to address data management/governance, analytics, wider information dissemination and decision support, and many other areas. A scan across institutional websites highlights the diversity of office missions in the new landscape – role of "IR" as an organizational structure vs distinct organizational units for related activities (e.g., IR vs BI vs decision support). I believe one of the issues that will need to be addressed is how do we unify all these unit types into a common "institutional research" organization, with ethics and standards that cut across regardless of specific domain area.

A second interrelated issue that is rapidly developing is that of staffing and budgets for IR functions. The "Great Resignation" has simultaneously presented new opportunities for professionals and led to considerable loss of institutional knowledge. While COVID may have been the trigger for observing the issue, the causes have been long developing. From career ladders, to budgets, to priorities and institutional value placed on institutional research, there are a myriad of issues to sort out, else we will continue to find ourselves attending "going away" receptions, via Zoom.
What different perspectives or voices do you think are important to represent on the Board/NEC?

Diversity of thought is something I believe is paramount in selection of board representation. That diversity could come from professional backgrounds, cultural perspectives, methodological or leadership expertise, gender, and a myriad of other personal and professional qualities. Regardless of prospective candidates' diverse backgrounds, a key consideration for formation of a board should be reduction of "group think" and complacency. Standing boards with singular common experiences are less likely seek out differing opinions or wholeheartedly explore the experiences of others. It's the type of scenario we see in society today – closed systems of thought and conforming with the group norm – and it tends to create division and disparities.
In past AIR elections, I've typically leaned toward favoring candidates' backgrounds that were distinctly different than the other candidates or those currently serving. Be that difference lesser experience in IR, a unique institutional background, or specialization in a methodology – I look for something that stands out as a unique factor or view that the individual can contribute to the organization during their tenure. I think it is the duty of the NEC to ensure that the AIR membership has a slate of candidates to elect from that includes a range of diverse experiences, for the membership to ultimately determine the direction needed in diversity of thought represented on the boards.
How would you go about ensuring the slate of candidates is diverse?
In addition diversity of thought and voice mentioned above, I believe that election slate selection should be done holistically in the context of both the current board and what the board could evolve into. The sitting board's diversity of thought, versus the ultimate slate of candidates should ensure the potential for the resulting board to retain a diversity of thought. For example, if the members remaining on the board results in a preponderance of large institution experiences being represented on the board, the slate should emphasis smaller institution representation. Similarly, there's a duty to provide opportunity to afford membership the ability to diversify the board through demographic representation to expand the voice and views within the board.
I don't support the concept of rigid quotas – e.g., 1 R1, 1 CC, 50% female, etc. – however, I do believe that, over time, the representation of membership on the board should reflect the membership of the association more generally. What a candidate can bring to the board, in the context of existing board members, should be considered holistically. In that way, slates should naturally reflect the demographics and experiences of the membership, and if it does not organically lend to diverse slates, outreach is necessary to encourage leadership. As a candidate with experiences in a large flagship, a metropolitan campus, a STEM-dominate campus, former corporate software engineer and instructional designer, and a military veteran, I highly value diversity of experiences and what those experience bring in working through problems and issues.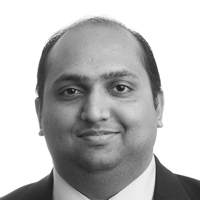 Meghal A. Parikh
Title: Sr. Director of Institutional Analytics
Affiliation: Rollins College
Sector: Private
Relevant Experience
As a NEC member, I will have to have reasonable candid conversations with peers and sometimes I will have to even disagree with them. In my current role, as the analytics person in my college, I play a guidance role for development of an Enterprise Data Warehouse for the college and for the formation of an effective Data Governance structure. This is all done in collaboration with our CIO and the Data Warehouse Director working for our CIO. Since our positions report to different division supervisors, each of us brings competing priorities to the table. We regularly need to have candid conversations about expectations, timelines and what a completion goal looks like. I cannot be stepping on priorities that IT has while completing my goals that my boss presents to me. This experience has given me a strong ability to listen to my peers, assert my opinions but accept their opinions and priorities when needed for the better good of the college community. I think this is an essential skill that will help me while serving in the NEC role in AIR Board.
NEC deliberates on a lot of decisions and an agreement is necessary for unanimous vote. In my IR role, there are often times when you have to negotiate with constituents on something that will seem very obvious in logic to me. One such recent deliberation I did on my campus was of calculating FTE. As simple as it sounds, everyone has an opinion on how IR should report Student FTE numbers and clearly there is not a singular method defined by a central agency for this. To add to this complexity our institution has a shadow full-time definition used by previous IR directors which does not follow the normal standard defined elsewhere. A part of the institutional data need is to be consistent with the definitions used elsewhere. However, since the shadow full-time definition is not being used in any unethical way for reporting to an external agency which gave clear definitions for calculating FTE, it is important for my IR role to accept it as an internal definition that is important to some college constituents. This decision affects the principles of data consistency that IR professionals follow in their daily work, but it is important to consider other's deliberation and have empathy for their tribulations. As an NEC member, I will use this experience of doing my due diligence in deliberating with my peers, but at the same time accept a unanimous decision which might not agree to my logic. At the same time, I will make sure all ethical principles are followed and that I am not compromising on my professional ethics and moral responsibility as an AIR professional member when accepting a decision that I might mildly disagree with.

Over the next five years, what issues will institutional research need to face to maintain and enhance its value to higher education?
After the joint statement on "Change with Analytics", the AIR community has led the effort of building analytics in partnership with IT prominent association Educause. There is an internal realization however that for the success of analytics, institutions need to have very strong Data Governance. This is not a small change as it involves culture change across the campus and not just institutional research offices. This means higher education will have to change a lot of administrative business processes that collect data. This massive undertaking is visible in the growth of other associations like Higher Ed Data Governance (HEDGe). Institutional Research will need to make more and better partnerships to be the key player in all Data Governance efforts on campuses. IT hubs and if the institution has separate Analytics hubs will both be involved and many times will lead the Data Governance, however, Institutional Research will have to actively participate and take out time from their busy schedules to actually make sure processes and definitions align to other needs.
What different perspectives or voices do you think are important to represent on the Board/NEC?
The AIR Board and NEC itself should have representation from different schools - Public and private, small enrollment and large enrollment, hbcu and hsi, highly residential and highly transfer focused schools, R&D focused and non-R&D schools, liberal arts and science-focused institutions etc. Every opportunity the board and NEC get, we should evaluate which opinions were considered in making an AIR decision. Different types of schools face different issues in the institutional research arena. The focus of representing all types of schools in opinions collected by AIR Hub discussions or using polls should help get better representation.
The other types of representation are of course diverse gender identities, diverse racial & ethnic backgrounds, and different nationalities. Having a member or a small team responsible for overseeing inclusion goals were met in every outreach is a good way to continuously monitor d&i initiatives.
How would you go about ensuring the slate of candidates is diverse?
One way of ensuring the slate of candidates is diverse is purposely selecting the individuals who will outreach candidates across racial, ethnic, and gender roles. Every candidate should be outreached by multiple board or NEC member. Having generic emails and neutral positions reach out rather than individuals will also help ensure the slate of candidates is diverse. Any one of the above methods will not be successful, hence all the methods should be used to ensure the diversity.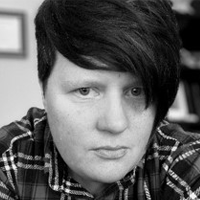 M. Suzanne Simpson
Title: Assistant Provost of Institutional Research, Effectiveness, & Assessment
Affiliation: University of Alabama in Huntsville
Sector: Public
Relevant Experience
I have served in leadership roles in state, regional, and national institutional research organizations as a member of the board and/or service to committee work for the organizations
I have at least 20 years of expertise knowledge in higher education policies, procedures, and operations to seek out successful board candidates
As I have come from a diverse background (educational and personal), I will seek to build a strong, qualified board that is also diverse and will seek out candidates that represent the organization as a whole
I will emphasize integrity and ethics in the decision-making process
Over the next five years, what issues will institutional research need to face to maintain and enhance its value to higher education?
Higher education has not been the same since the pandemic. Offices on college campuses will continue to see changes as IR/IE employees face challenges of reporting requirements that impact online learning and the face of what remote work will look like for offices that do not directly see or communicate with students.
The challenge currently is keeping employees hired when they can work remotely in a variety of fields and for better pay.
Over the next five years we will continue to see the affects of the pandemic on our college campuses.
These affects can be within curriculum management, enrollment, and within our own offices.
Turn-over is impacting many offices and in the future of what IR/IE will look like is inevitable. We are now competing with remote jobs that did not exist before the pandemic. Many of us will have to adjust how work is done to keep employees hired and happy.
What different perspectives or voices do you think are important to represent on the Board/NEC?
Different voices are always important as a slate of officers is selected. The NEC should consider a wide slate of candidates from all walks of higher education.
This includes private, public, 2-year and 4-year institutions, and schools that are degree specific (i.e., Schools of Medicine, Optometry, etc.).
Each of these IR/IE professionals carry different skill-sets in relation to the nature of the IR/IE profession and should be considered as a voice to represent AIR as a whole.
Varying views and commitment to the organization will vary from group to group and that is needed as full representation is sought for the AIR BOD.
How would you go about ensuring the slate of candidates is diverse?
As an openly gay (non-binary) administrator on our college campus, it is not only good to have representation across institution types, but also by race/ethnicity, gender, orientation, and disability.
Representation of the entire group is crucial for connecting large groups together.
We should be considerate of the impact we make collectively as we represent an entire group of people.
When considering candidates, it should be the whole package (professional and diverse connections).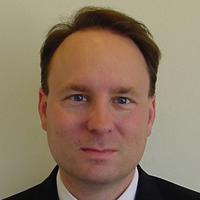 Nicolas A. Valcik
Title: Managing Director
Affiliation: Texas Tech University
Sector: Public
Relevant Experience
I have been an Executive Director, Managing Director, Director and an Associate Director of Institutional Research at 5 different institutions (R1's and Regional institutions) across different parts of the country over the last 25 years which gives me a broad range of experience in the profession.
I have been in charge of hiring for multiple departments which requires recruiting candidates that are diverse and successful to work in the Institutional Research profession.
I have served with RMAIR in different leadership positions and I understand how important it is to recruit members to serve in leadership roles to make the organization viable.
I have been involved with AIR in multiple capacities since 2001 and I understand what leaders need to be recruited into AIR to assist in progressing the organization.
Throughout my career I have been involved in training in mentoring up and coming professionals in Institutional Research, which is critical to the well-being of the profession.
Over the next five years, what issues will institutional research need to face to maintain and enhance its value to higher education?
The profession of Institutional Research will need to focus on providing accurate data that is actionable to upper administration in order for decision-making to be sound. Decision-making that is data driven can only be made with confidence by the upper administration if the data is accurate and audited properly with edit checks to provide a good basis for a foundation. Over the next five years, this data will be even more critical in providing the basis for improving enrollment and to utilize the data for budgetary and financial decision-making. The role of Institutional Research will also become more critical with student success for retention and graduation, as higher education institutions will become focused on these areas if high school populations decrease the number of available freshmen for new students to be recruited. Every student recruited and retained will become more important since financial implications are tied to those students. In public higher education institutions, for many states funding is tied to how many students are enrolled and persist through the institutions in the form of formula funding or special appropriations. Where the focus has been in different states to access and equity to higher education, the shifts are now beginning to be accountability and completions rates for students entering in higher education. The role of Institutional Research is tied to these areas and will increase over the next five years to provide accurate data to upper administrators in their decision-making process.

What different perspectives or voices do you think are important to represent on the Board/NEC?
I believe that Institutional Research perspectives need to be represented from a variety of different viewpoints from the type of higher education institution (e.g. R1, community college, regional institution, private etc.) to the type of position a person holds, the diversity of the individuals on the board to the experience levels of the members. Those perspectives and voices are all important to representing the AIR membership effectively.
How would you go about ensuring the slate of candidates is diverse?
To ensure the candidates are diverse a number of factors need to be considered in who will be pool of candidates. This would include region of the country, type of institution, position of the person and the number of years of experience the person has in the profession of Institutional Research.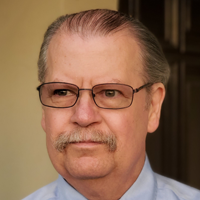 Robert B. Wilkinson
Title: Associate Vice President for Assessment, Research and Planning
Affiliation: Texas A&M International University
Sector: Public
Relevant Experience
I almost hate to admit it, but I have been doing institutional effectiveness work and a member of AIR for approximately 35.66 years (give or take a few months). In that time, I have developed numerous professional and personal relationships and have considerable insight into what makes our profession viable.
I have a broad range of experiences including the traditional IR functions, assessment (academic, co-curricular and administrative), strategic planning, institutional and discipline accreditation, program review and strategic enrollment management to name a few.
I have experience serving on executive boards and serving on and/or chairing committees and task forces for numerous professional and civic organizations.
I want to see AIR be all it can be and for it to embrace an everchanging professional environment. I care about our profession and want to ensure that AIR leads the evolution the profession is going through.
I love to laugh, and I enjoy my work and profession.

Over the next five years, what issues will institutional research need to face to maintain and enhance its value to higher education?
Institutional research needs to practice what it preaches. As a profession we have to change and become true institutional effectiveness professional and integrate institutional research, assessment, planning, and accreditation into a single unified activity that integrates these functions instead of keeping them siloed. Secondly, the profession needs to adapt to the future technologies and not be blinded by the past. If anything, the pandemic should have provided the mechanism to demonstrate new ways of working and the need to be adaptable. I am not sure I support a 100% at home office but we also do not have to be campus bound. Finally, I think if we become fully integrated institutional effectiveness offices and function as both a verb and a noun, we then become drivers for institutional change and effectiveness - we become active and break the passive mold that has been our past.
What different perspectives or voices do you think are important to represent on the Board/NEC?
AIR represents all institutions and from all countries of the world. It is imperative that all these voices be heard and represented. It is not realistic to believe that any board or committee can have full representation but, there needs to be venues for input and representation. It is also possible to broaden the scope of input by ensuring a diverse Board and committee membership composition so that there is diversity based on gender, race/ethnicity, and nationality. At the same time, we must ensure that we select individuals for their ability while also focusing on the goal of seeking broad representation. The other area of diversity has to do with the different aspects of where the profession is going. We need to look at the future of the profession and ensure we also capture individuals that can speak to that level of change.
How would you go about ensuring the slate of candidates is diverse?
This probably the toughest aspect of the Nominations and Elections Committee. We have to be very active in this and find the appropriate venues to recruit potential candidates and use our professional networks to directly recruit one-on-one. We also need to reach-out and work our more informal networks as well. I also think we need to cross professional barriers and look at how our profession is changing and can we tap into those professional associations and fields. Do we just those who are doing institutional research or do we broaden-out to include all aspects of institutional effectiveness? This is as much to do with the current status of the field as it does with how AIR is going to support, and lead, the changing of the profession.