A Holistic Approach to IR - Fall 2020
September
14
-
October
25
, 2020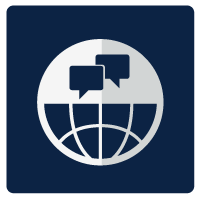 Online Course
September 14 – October 25 ($650 member/$775 nonmember)
Whether you are new to institutional research or an experienced professional, AIR's course A Holistic Approach to Institutional Research is perfect for you. During this six-week online course, participants examine challenges and explore solutions relevant in the rapidly changing field of IR through readings, discussions, exercises, and videos. At the end, participants gather for a two-day interactive seminar to expand their conversations and their professional networks. Course alumni include new and experienced IR professionals, directors, and senior institutional administrators. The diverse expertise and perspectives of the participants, paired with a curriculum that grows data and information literacy, provides an extremely rich learning experience.
Optional Face-to-Face Seminar
November 6–7, Washington, D.C. Metro Area ($200 member/nonmember)
Once you complete the online course, join your cohort for a two-day interactive seminar where we continue to consider the field of IR with a truly holistic perspective. This mentor-led experience provides deeper exploration of course topics, dynamic examination of the challenges faced by individual course participants, and establishment of networks that enhance personal and professional development.
Join Your New Colleagues
AIR has reserved a block of rooms at the meeting venue with a special participant rate of $149 plus tax. Click on the link below to reserve your room. Room must be reserved by October 8, 2020 to receive the AIR rate.
Hyatt Centric Arlington
1325 Wilson Blvd
Arlington, Virginia 22209
703-525-1234
Length of Event: 6 week online course
Date(s):
September
14
-
October
25
, 2020