AIR Knowledge Exchange: Navigating a Pandemic Together
October
01
-
December
01
, 2020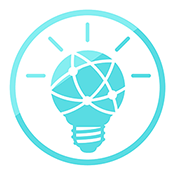 COVID-19 continues to significantly impact higher education, creating uncertainty and disruption. The first-ever AIR Knowledge Exchange aims to bring data professionals together to build a network of peers, collaborate on critical issues, and learn from each other. Over the next two months, the AIR Knowledge Exchange will engage participants through live events, AIR Hub discussions, and AIR content, including community survey reports and relevant on-demand recordings.
This experience will provide resources and support to meet the new and increasing challenges of our work as we strive toward a common goal: the effective and ethical use of data for better decisions that improve higher education and, ultimately, student success.
Join us on October 1 as we kick off the Knowledge Exchange with a preview of what's in store and a chance to reconnect with colleagues and meet new ones.
Pricing
Member: FREE
Nonmember: $39
Shortly after registering, you'll receive an email with a link to the virtual space hosted in AIR Hub, an online community and gathering place for data and analytics champions in higher ed.
---
Event Schedule*
October 1, 3–4 p.m. ET Welcome and Networking Event
October 15, 3–4 p.m. ET Presentation and Discussion
October 29, 3–4 p.m. ET Networking Event
November 12, 3–4 p.m. ET Presentation and Discussion
December 1, 3–4 p.m. ET Networking Event
*Topics and details will be provided prior to each event.
Please contact Stephan Cooley (scooley@airweb.org) if you have questions or need assistance registering.
Date(s):
October
01
-
December
01
, 2020