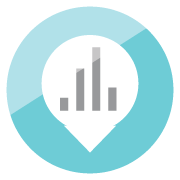 October 14, 10 a.m. – 3 p.m. ET
This workshop teaches the basic principles of data and data management in the context of higher education. We explore the several types of data, where those data are located within an institution, how data are governed, the sources of internal and external data, and how data are stored and accessed. Participants new to higher education data will be served easy-to-understand information and those needing a refresher will find useful tips.
As a result of this workshop, participants will be able to:
Articulate the types of data and the four levels of measurement.
Understand common data-related higher education terminology.
Identify sources of administrative, non-administrative, and external data.
Describe basic concepts related to data governance and management.
Program:
10 a.m. – 12 p.m. ET workshop
12–1 p.m. ET lunch break
1–3 p.m. ET workshop
Pricing:
$200/$250 (members/nonmembers)
Registration for this workshop closes October 12, 2021.
Program Name: Foundations Workshops
Event Type(s):
Virtual Workshop
Experience Level: Beginner
Length of Event: 5 hours
Date(s):
October
14
-
14
, 2021
Cutoff Date: Oct 12, 2021
Instructor/Presenter: Eric Atchison