IPEDS Data as the Public Face (Virtual Workshop)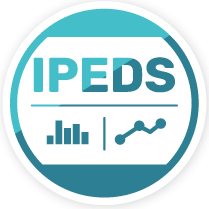 October 26, 9 a.m. – 12 p.m. ET
This workshop stresses the importance of accuracy and consistency in data reported to IPEDS. Examples of real IPEDS data used in the public domain are incorporated, enabling participants to understand the role of governmental and non-governmental entities in IPEDS reporting. The workshop includes presentations, discussions, exercises, and demonstrations using IPEDS data tools and resources.
Pricing
This workshop is available at no charge to participants. Funding for this workshop is provided by the National Center for Education Statistics (NCES).
Note
If you have any special needs addressed by the American with Disabilities Act, please contact the IPEDS Workshop Team at 850-385-4155 x2 or email ipedsworkshops@airweb.org.
Date(s):
October
26
-
26
, 2022