AIR/MidAIR IPEDS Data as the Public Face (In-Person Workshop)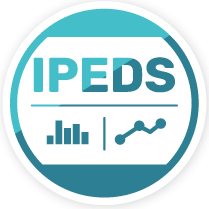 November 9, 9 a.m. – 12 p.m.
Central Time (CT)
The Association for Institutional Research (AIR) and the Mid-America Association for Institutional Research (MidAIR) are co-hosting an IPEDS Workshop for IPEDS data providers and users. Funding for this workshop is provided by the National Center for Education Statistics (NCES).
Workshop Content
This workshop stresses the importance of accuracy and consistency in data reported to IPEDS. Examples of real IPEDS data used in the public domain are incorporated, enabling participants to understand the role of governmental and non-governmental entities in IPEDS reporting. The workshop includes presentations, discussions, exercises, and demonstrations using IPEDS data tools and resources.
Highlights
Location: DoubleTree by Hilton, 10100 College Blvd., Overland Park, KS 66210
Includes three hours of instruction and workshop materials
No tuition charge to participants
Registration
This workshop is limited to 45 participants. Workshop seats are allocated on a first-come, first-served basis. Seat confirmations are delivered via email on a rolling basis approximately 3 business days after an online seat registration is submitted. Workshop registration components:
Contact and employment information
IPEDS Experience
Brief description of how the specific curriculum offered at the workshop will benefit you
Supervisor's Contact Information (for Workshop attendance acknowledgement communication)
Agreement to:

Bring a MAC or PC laptop with wireless capability and Microsoft Excel
Arrange and pay for travel and hotel as needed
Attend the entire workshop and complete the workshop evaluation
Notify AIR immediately if unable to attend the workshop
Note
If you have any special needs addressed by the American with Disabilities Act, please contact the IPEDS Workshop Team at 850-385-4155 x2 or e-mail ipedsworkshops@airweb.org
Date(s):
November
09
-
09
, 2022