2023 AIR Forum Pre-Conference Education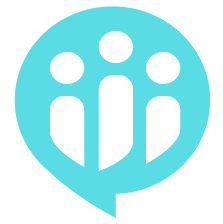 Pre-conference educational opportunities are offered as multi-day, full-day, and half-day sessions on Monday, May 29, and Tuesday, May 30.
These sessions will be held in person at the Huntington Convention Center of Cleveland and can be purchased independently or in conjunction with 2023 AIR Forum attendance. Seats are limited.
Topics range from the development of specific skills to approaches to institution-wide needs. Titles include:
IR Bootcamp: Foundation for any IR Professional
How to Effectively Manage Your Office
Best Practices for Reporting and Using IPEDS Data to Improve Office Efficiencies
Beyond Compliance: How to Use IPEDS Data to Examine Student and Institutional Success
Assessment 101: A Step-by-Step Guide for Non-Academic Unit Assessment
Show me the numbers: Sharing Data with Stakeholders
Using Concept Mapping to Build an Interface to Institutional Knowledge
Creating Data Visualizations to Tell Your Cost and Productivity Story
Data and Analytic Literacy: Your Role Leading the Institution to Success (SOLD OUT)
I Have a New Job in Institutional Research…Now What?
IPEDS Data and Benchmarking: Supporting Decision Making and Institutional Effectiveness
IPEDS Student Financial Aid Training
Telling Student Stories: Qualitative Data and Mixed Methods in IR
The Art and Science of Enrollment Forecasting (SOLD OUT)
The Integrated Postsecondary Education Data System (IPEDS): Leveraging IPEDS data for insights and action