IR Bootcamp: Foundation for Any IR Professional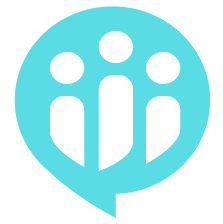 Monday, May 29 (8 a.m. – 4 p.m. ET) and Tuesday, May 30 (8–11:30 a.m. ET)

This in-person IR Bootcamp will take place as part of the 2023 AIR Forum's pre-conference education in Cleveland, OH.
Institutional research professionals are subject matter experts who help stakeholders answer questions in pursuit of data-informed decision making. IR professionals are more than just curators of information—we are partners in discovery, which requires helping institutional colleagues clarify goals and refine questions in addition to the analysis of data, making sense of results, communicating findings, and generating insights. This workshop is an intensive exploration of IR's agency in data-informed decision cultures and highlights the skills required to be effective in this field. It is an extension of AIR's successful virtual Foundations series and an essential experience for any IR professional. This highly interactive workshop starts with a question and sees an IR project through to its culmination. Workshop elements include principles of research design, survey design, descriptive statistics, effective reporting and communication, and translating findings into recommendations.
As a result of this bootcamp, participants will be able to:
Understand common data-related higher education terminology
Identify a research design appropriate to address stated research questions.
Understand quantitative and qualitative data collection techniques, sampling, and testing for reliability and validity.
Construct a high-quality survey and conduct proper validity tests on the survey instrument
Identify and conduct proper descriptive statistics to best summarize research findings
Create effective visualizations and reports to community findings.
Experience Level: All
Instructor/Presenter: Bethany Miller, Director of Institutional Research & Assessment, Macalester College