IPEDS Keyholder Efficiencies: Reducing the Reporting Burden - June 2023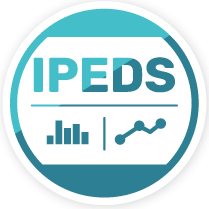 AIR's online course, IPEDS Keyholder Efficiencies: Reducing the Reporting Burden, is a mentor-supported course that can be taken from the comfort of your home or office.
Course Description
Created for data providers with 10-24 months of experience, this course is designed to enhance your knowledge as an IPEDS Keyholder. The course introduces and expands upon concepts for IPEDS Keyholders, including cleaning data files, leveraging IPEDS data at your institution, reducing the burden of IPEDS reporting with process management and reporting, benchmarking data, and creating benchmarking reports.
NOTE: Participants may only enroll in ONE keyholder course at a time. Additionally, participants should allow 10-12 hours to complete their chosen course within a one-month period.
Highlights
No tuition charge to participants
Mentor supported
Self-paced curriculum (10-12 hours) over the course of one month
Registration
Registration closes May 22, 2023, at 11:59 p.m. ET or when seating capacity is reached.
Space is limited to 120 participants per course, and online seating is allocated on a first-come, first-served basis. Seat confirmations are delivered via email on a rolling basis approximately 3 business days after an online seat registration is submitted.
Questions? Email the AIR IPEDS Keyholder Course staff at ipedskeyholdercourse@airweb.org or call 850-391-3856.
Financial support for the development and management of this online course is provided by the National Center for Education Statistics (NCES).
Event Type(s):
Online Course
Event Topic: IPEDS
Experience Level: Intermediate
Date(s):
June
01
-
30
, 2023
Cutoff Date: May 22, 2023