IPEDS Keyholder Essentials: A Beginner's Guide - June 2023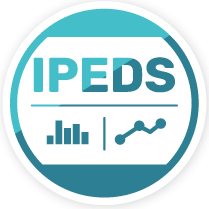 AIR's online course, IPEDS Keyholder Essentials: A Beginner's Guide, is a mentor-supported course that can be taken from the comfort of your home or office
Course Description
Created for data providers with less than 9 months of experience as keyholders, this course covers basic concepts and definitions, such as what IPEDS is, components that make up an IPEDS submission, IPEDS requirements and your responsibilities as a Keyholder, and tips and tricks on how to complete accurate and timely IPEDS submissions
This curriculum is intended for both officially designated IPEDS Keyholders as well as individuals that serve in a secondary Keyholder role assisting the official IPEDS Keyholder in the data collection/entry process.
NOTE: Participants may only enroll in ONE keyholder course at a time. Additionally, participants should allow 10-12 hours to complete their chosen course within a one-month period.
Highlights
No tuition charge to participants
Mentor supported
Self-paced curriculum (10-12 hours) over the course of one month
Registration
Registration closes May 22, 2023, at 11:59 p.m. ET or when seating capacity is reached.
Space is limited to 200 participants per course, and online seating is allocated on a first-come, first-served basis. Seat confirmations are delivered via email on a rolling basis approximately 3 business days after an online seat registration is submitted.

Questions? Email the AIR IPEDS Keyholder Course staff at ipedskeyholdercourse@airweb.org or call 850-391-3856.
Financial support for the development and management of this online course is provided by the National Center for Education Statistics (NCES).
Event Type(s):
Online Course
Event Topic: IPEDS
Experience Level: Beginner
Date(s):
June
01
-
30
, 2023
Cutoff Date: May 22, 2023