AIR LEADs: Leadership with Evidence, Analytics, and Data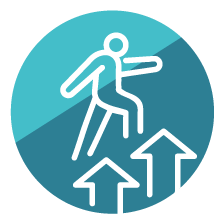 Our field and our institutions require leaders who understand, embrace, and contribute to data-informed decision-making with urgency, care, and evidence. Developing as leaders and growing beyond management roles requires time and dedication to cultivate skills, knowledge, and mindsets.
In this course, we explore how higher education data professionals—including those from institutional research (IR), institutional effectiveness (IE), and assessment—can prepare to make the jump to serve as leaders within their institutions, the profession, and beyond. 
This type of leadership development requires dedication and time to learn new things and to unlearn what we think we already know. This course incorporates both virtual and face-to-face opportunities to provide that time and space for participants with the guidance of experienced facilitator-mentors. 
2023 Schedule
Pre-seminar meeting, seminar, and post-seminar meetings
Late July or Early August: 1.5-hour virtual meeting and readings/activities
August 24–25: 2-day in-person gathering in Washington, D.C.
September 2023 – January 2024: Monthly 1.5-hour virtual meetings
Course Value
Participants in this course will:
Receive certificates of completion, formal letters of acknowledgement to their institution leaders, and public recognition by AIR
Be poised to think differently about their roles, career trajectories, and contributions to their institutions
Be well-suited to assist in leadership of their institutions as higher education continues to adapt and mature with approaches to data
Be encouraged to form professional relationships with one another to build trusted networks for future conversations and opportunities
Pricing
Early (before June 30): $750 members/$865 nonmembers
Regular (after June 30): $920 members/$1,035 nonmembers
Visit the course page for more information.
Date(s):
August
24
-
25
, 2023