IPEDS Data as the Public Face (Virtual Workshop)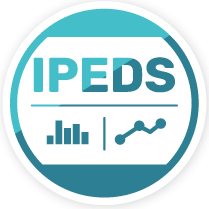 September 20, 2–5 p.m. ET
This workshop stresses the importance of accuracy and consistency in data reported to IPEDS. Examples of real IPEDS data used in the public domain are incorporated, enabling participants to understand the role of governmental and non-governmental entities in IPEDS reporting. The workshop includes presentations, discussions, exercises, and demonstrations using IPEDS data tools and resources.
Learning Outcomes
Review the life cycle of IPEDS data 
Demonstrate the link between data submitted by an institution and where the data show up in the public domain 
Identify the various audiences and consumers using IPEDS data, tools, and reports 
Recognize the context of IPEDS data versus local-level data 
Understand the importance of ensuring data integrity and accuracy in reporting to IPEDS
Pricing
This workshop is available at no charge to participants. Funding for this workshop is provided by the National Center for Education Statistics (NCES).
Note
If you have any special needs addressed by the American with Disabilities Act, please contact the IPEDS Workshop Team at 850-385-4155 x2 or email ipedsworkshops@airweb.org.
---
About AIR IPEDS Workshops Cancellation Policy Terms and Conditions
Date(s):
September
20
-
20
, 2023