IPEDS New Keyholder (Virtual Workshop)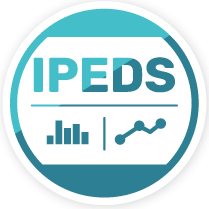 September 27, 10 a.m. – 4 p.m. ET
This workshop provides essential beginner-level training and a thorough introduction to the IPEDS data collection cycle and reporting requirements. Workshop topics outline keyholders' roles and responsibilities and highlight the resources available to assist in the IPEDS planning and reporting processes. Participants are given the opportunity to create an IPEDS planning calendar for the upcoming data collection cycle. Additionally, this workshop serves as a valuable professional networking opportunity for institutional researchers in their new roles.
Learning Outcomes
Provide critical information about concepts, processes, and resources.
Discuss common problems and effective solutions.
Offer tips from veteran keyholders about the IPEDS reporting process.
Help you create an IPEDS planning document and timeline unique to your institution.
Give you the tools you need to be able to successfully coordinate an IPEDS data collection cycle on your campus.
Describe your responsibilities as an IPEDS keyholder.
Explain IPEDS reporting requirements to others on your campus.
Identify the resources available to IPEDS keyholders.
Create a personalized reference document.
Pricing
This workshop is available at no charge to participants. Funding for this workshop is provided by the National Center for Education Statistics (NCES).
Note
If you have any special needs addressed by the American with Disabilities Act, please contact the IPEDS Workshop Team at 850-385-4155 x2 or email ipedsworkshops@airweb.org.
---
About AIR IPEDS Workshops Cancellation Policy Terms and Conditions
Date(s):
September
27
-
27
, 2023