AIR/AIRO IPEDS Data and Benchmarking (In-Person Workshop)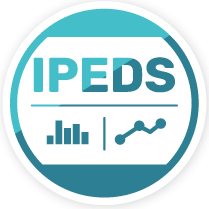 November 13, 9:00–12:30 p.m.
Central Time (CT)
The Association for Institutional Research (AIR) and the Arkansas Institutional Research Organization (AIRO) are co-hosting an IPEDS Workshop for IPEDS data providers and users. Funding for this workshop is provided by the National Center for Education Statistics (NCES ).
Workshop Content
This workshop introduces the fundamentals of benchmarking as a measure of institutional effectiveness. It is designed for individuals with little to no experience in benchmarking studies. Participants use data from the IPEDS Surveys, Data Feedback Reports, and the "Use of Data" section of the NCES website to learn about the types of comparison groups that can be constructed. Exercises demonstrate establishment of key performance indicators (KPIs) and identification of variables to refine comparison groups.
Highlights
Location: US Pulaski Technical College, Campus Center Building, Grand Hall, 300 West Scenic Drive, North Little Rock, AR 72118
Includes three hours of instruction and workshop materials
No tuition charge to participants
Registration
This workshop is limited to 45 participants. Workshop seats are allocated on a first-come, first-served basis. Seat confirmations are delivered via email on a rolling basis approximately 3 business days after an online seat registration is submitted. Workshop registration components:
Contact and employment information
IPEDS Experience
Brief description of how the specific curriculum offered at the workshop will benefit you
Supervisor's Contact Information (for Workshop attendance acknowledgement communication)
Agreement to:

Bring a MAC or PC laptop with wireless capability and Microsoft Excel
Arrange and pay for travel and hotel as needed
Attend the entire workshop and complete the workshop evaluation
Notify AIR immediately if unable to attend the workshop
Note
If you have any special needs addressed by the American with Disabilities Act, please contact the IPEDS Workshop Team at 850-3854155x2 or e-mail ipedsworkshops@airweb.org
---
Date(s):
November
13
-
13
, 2023