AIR/AIRO IPEDS Data Tools (In-Person Workshop)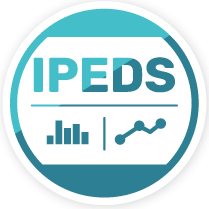 November 13, 1:30 p.m. – 5 p.m. Central Time (CT)
The Association for Institutional Research (AIR) and the Arkansas Institutional Research Organization (AIRO) are co-hosting an IPEDS Workshop for IPEDS data providers and users. Funding for this workshop is provided by the National Center for Education Statistics (NCES).
Highlights
Location: US Pulaski Technical College, Campus Center Building, Grand Hall, 300 West Scenic Drive, North Little Rock, AR 72118
Includes workshop materials
No tuition charge to participants
Registration
The workshops are limited to 45 participants. Workshop seats are allocated on a first-come, first-served basis. Seat confirmations are delivered via email on a rolling basis approximately 3 business days after an online seat registration is submitted. Workshop registration components:
Contact and employment information
IPEDS Experience
Brief description of how the specific curriculum offered at the workshop will benefit you
Supervisor's Contact Information (for workshop attendance acknowledgment communication)
Agreement to:

Bring a MAC or PC laptop with wireless capability and Microsoft Excel
Arrange and pay for travel and hotel as needed
Attend the entire workshop and complete the workshop evaluation
Notify AIR immediately if unable to attend the workshop
Note
If you have any special needs addressed by the American with Disabilities Act, please contact the IPEDS Workshop Team at 850-385-4155 x2 or email ipedsworkshops@airweb.org.
---
Date(s):
November
13
-
13
, 2023