IPEDS Human Resources (Virtual Workshop)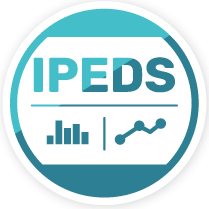 November 29, 9 a.m. – 12 p.m. ET
This workshop prepares individuals to accurately complete the IPEDS Human Resources (HR) survey. It is designed for IR and human resources professionals, as well as other researchers or administrators who want to increase their understanding of these data. Topics include preparing data to increase consistency within the survey, understanding data definitions, classification of employees and alignment of employee function with Bureau of Labor Statistics Standard Occupation Classification (SOC) codes, coordination of effort between stakeholders in and outside of an institution, and planning for efficacy of data beyond the IPEDS HR survey itself. Exercises cover classifying employees properly, preparing for and completing the IPEDS HR survey, and benchmarking with commonly used employee metrics.
Learning Outcomes
Identify and organize the data needed for the HR survey
Describe higher education job positions using the Bureau of Labor Statistics Standard Occupational Classification (SOC) taxonomy
Identify where HR data appear publicly and how to access the information
Describe extra-institutional differences in classification of employees and how those differences may impact data use and benchmarking
Describe why the HR survey must be submitted accurately and on time
Pricing
This workshop is available at no charge to participants. Funding for this workshop is provided by the National Center for Education Statistics (NCES).
Note
If you have any special needs addressed by the American with Disabilities Act, please contact the IPEDS Workshop Team at 850-385-4155 x2 or email ipedsworkshops@airweb.org.
---
Date(s):
November
29
-
29
, 2023