IPEDS Finance (Virtual Workshop)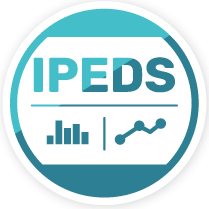 December 6, 2–5 p.m. ET
This workshop is designed for IR professionals who have no training in finance or accounting, and focuses on a general understanding of higher education finance with an overview of where, how, and why IPEDS Finance data are used. Topics include an introduction to higher education finance; Governmental Accounting Standards Board (GASB) vs. Financial Accounting Standards Board (FASB); key accounting concepts; a review of general purpose financial statements and how they relate to the IPEDS Finance survey; and reporting comparison challenges. Exercises provide participants with experience completing the IPEDS Finance survey and benchmarking with commonly used finance variables.

Learning Outcomes
Demonstrate a general understanding of Higher Education Finance
Understand the differences between GASB and FASB
Overview of key accounting concepts
Overview of General Purpose Financial Statements
Introduction to the IPEDS Finance Survey
Identify most common errors in the IPEDS Finance survey
Identify where the IPEDS Finance data show up and how the data are used
Reporting comparison challenges with the IPEDS Finance Data
Pricing
This workshop is available at no charge to participants. Funding for this workshop is provided by the National Center for Education Statistics (NCES).
Note
If you have any special needs addressed by the American with Disabilities Act, please contact the IPEDS Workshop Team at 850-385-4155 x2 or email ipedsworkshops@airweb.org.
---
Date(s):
December
06
-
06
, 2023