A Holistic Approach to IR - Spring 2023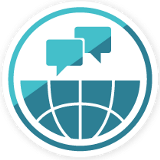 Online Course
April 3 – May 14, 2023
$650 member/$775 nonmember
Optional Face-to-Face Seminar
May 27–28, 2023
$200 member/nonmember
---
About the Online Course
During the six-week online course, participants examine challenges and explore solutions relevant to the rapidly changing field of IR through readings, discussions, exercises, and videos. Each week, participants follow Barbara (a Director of IR) and Mark (her new employee) as they consider what it means to be an institutional researcher in the current higher education landscape.
Weekly Schedule
What is a holistic approach to IR? In week 1, we provide an overview of the course and you meet your cohort colleagues through the course discussion board.
What does it mean to be an IR professional? In week 2, we explore the profession, including its history, where it stands today, and where it is headed, and introduce the AIR Statement of Ethical Principles and Duties and Functions of IR.
What is decision support? In week 3, we focus our attention on the why of reporting and analysis and stress the importance of knowing your audience and identifying best practices when transforming data into information.
How are data managed and governed? In week 4, we discuss data as institutional assets and address the importance of data quality, security, privacy, and access to ensure that institutions fully utilize data as valuable resources.
What is research in institutional research? In week 5, we discuss what research is and is not, and highlight the important role in addressing questions, finding answers, and uncovering new lines of inquiry.
How does IR contribute to data-informed decision cultures? In week 6, we discuss data-informed decision environments and highlight the ways in which IR professionals help foster and support them at their institutions.
The online course is asynchronous, but within a timeframe. That is, each core lesson has a dedicated week in which participants engage with the lesson content (papers and videos) and complete the relevant exercises.
---
About the Seminar
Once you complete the online course, join your cohort for a two-day interactive seminar where we continue to consider the field of IR with a truly holistic perspective. This mentor-led experience provides deeper exploration of course topics, dynamic examination of the challenges faced by individual course participants, and establishment of networks that enhance personal and professional development.
Location
300 Lakeside Avenue
AIR has reserved blocks of rooms at four nearby hotels starting Thursday, May 25, with special group room rates:
100 Lakeside Ave E, Cleveland, OH 44114
Special group room rate: $184 + taxes (single/double)
127 Public Square, Cleveland, OH 44114

Special group room rate: $189 + taxes (single/double)
777 St. Clair Ave. NE, Cleveland OH 44102
Special group room rate: $179 + taxes (single/double)
1111 Lakeside Ave. E, Cleveland OH 44114
Special group room rate: $179 + taxes (single/double)
If you have questions or need assistance, email training@airweb.org.
"Meeting the people with whom I connected online face-to-face—to be able to share those discussions, learn from other people, hear from the speakers and the course leaders—was the most beneficial part of the program." —Stuart Terry
"I enjoyed the face-to-face aspect the most. Being in a room with colleagues from all over the country and different fields within IR was really helpful. It's comforting to hear from other people that they're going through some of the same challenges that I'm going through so I don't feel like I'm on my own. Just being able to talk to people in that intense two-day format was helpful." —Rebecca Osakwe
Date(s):
April
03
-
May
14
, 2023