IPEDS Best Practices for Reporting and Using IPEDS Data to Improve Office Efficiencies (In-Person Workshop)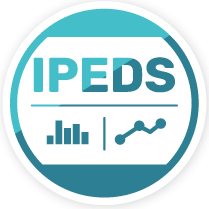 September 19, 9 a.m. – 5 p.m. ET
The Association for Institutional Research (AIR) is hosting an IPEDS Workshop for IPEDS data providers and users. Funding for this workshop is provided by the National Center for Education Statistics (NCES).
Workshop Content
This workshop provides intermediate-level keyholder training, and is specifically designed for individuals who have led IPEDS data submissions at their institutions for at least one full reporting cycle. It features best practices in IR, as well as technical efficiencies in data management through Excel and in review and submission of IPEDS survey data. The workshop expands on the use of IPEDS data for benchmarking to address key institutional questions and needs. Participants should have experience with the "Use the Data" section of the NCES website, and a working knowledge of Excel.
Highlights
Includes workshop materials
No tuition charge to participants
Registration
This workshop is limited to 45 participants. Workshop seats are allocated on a first-come, first-served basis. Seat confirmations are delivered via email on a rolling basis approximately 3 business days after an online seat registration is submitted. Workshop registration components:
Contact and employment information
IPEDS Experience
Brief description of how the specific curriculum offered at the workshop will benefit you
Supervisor's Contact Information (for Workshop attendance acknowledgement communication)
Agreement to:

Bring a MAC or PC laptop with wireless capability and Microsoft Excel
Arrange and pay for travel and hotel as needed
Attend the entire workshop and complete the workshop evaluation
Notify AIR immediately if unable to attend the workshop
Note
If you have any special needs addressed by the American with Disabilities Act, please contact the IPEDS Workshop Team at 850-385-4155 x2 or e-mail ipedsworkshops@airweb.org.
Date(s):
September
19
-
19
, 2022