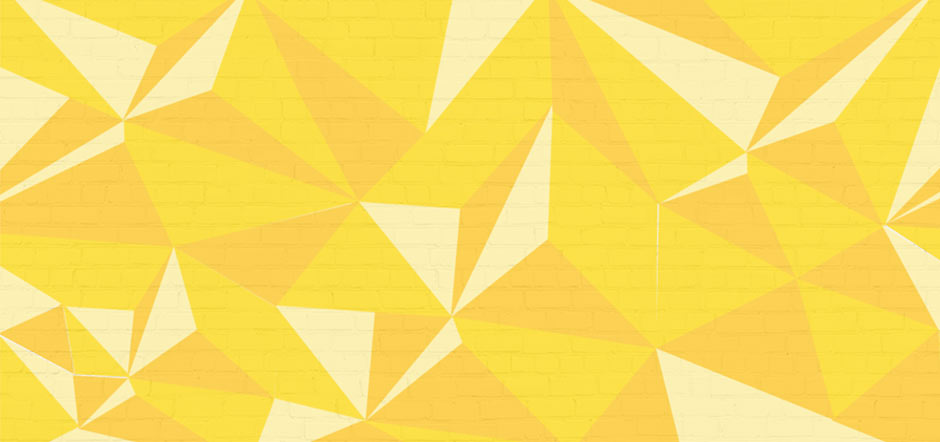 The AIR Forum is the premier conference for higher education professionals working in institutional research, assessment, planning, and related postsecondary education fields. This annual conference provides valuable learning experiences via speaker sessions, panel presentations, discussion groups, and a poster gallery. More than 2,000 attendees gather to learn, connect, and share at this 4-day education conclave.
Important Dates
February 2019
March 22, 2019
Deadline for presenters to confirm their intent to present and to register for the Forum in order to be listed in the program book.
Deadline to upload Scholarly Paper for icon in program book.
May 6, 2019
Deadline for special hotel rates.
Deadline to upload Scholarly Paper and be highlighted in the Forum App.
May 28 – 31
2019 AIR Forum, Colorado Convention Center, Denver, CO
---
Presenting at the Forum
Session Setup and Audiovisual Support

Speaker Sessions / Panel Sessions
Presenters are responsible for providing their own laptop computers and any adaptors necessary to connect to the HDMI or VGA projector cable provided. International visitors should bring adapters for U.S. electrical outlets. Most AV support is PC compliant. If you are using a Mac product, please bring an adapter.

For each speaker and panel session AIR will provide:

Projector, screen, and PC HDMI or VGA projection cable
One podium with microphone (panels also include head table and up to 3 microphones)
Table for materials
Discussion Groups
This format is designed to encourage conversation and provide an opportunity for the exchange of ideas among participants. Discussions should be guided by 3-5 questions that will be facilitated by the discussion leader. Discussion Groups are scheduled in rooms that accommodate seating for up to 40 participants in a semi-circle. Discussion leaders may request a flip chart and markers to record ideas. Please note that no audio/visual support, internet access, or electrical outlets are provided or available for discussion groups.
Session Recordings
AIR may select sessions for recording for future online distribution through the Digital Pass. During the proposal process, presenters are prompted to provide or decline permission to record the session. You will receive more information if your session is selected for recording.
Session Evaluations
Evaluations provide attendees with the opportunity to rate a variety of session elements, including: effective time allocation, whether content matched the session description, presentation content in general, promoting of specific products or providers, and more. When preparing your materials, please be aware of these rating categories as evaluation scores may be considered when making future programming selections. All session evaluations will be completed via the Forum App (web or mobile). Your evaluation results will be shared with you after the conference.
---
Poster Presentations
Display Information
Each poster is displayed on an area approximately 4'x4' (half of a 4' x 8' free-standing poster board). Poster boards and pushpins are provided. Velcro may also be used but is not provided. Use thin/lightweight poster paper or cardboard since heavy materials may be difficult to attach to the display board. Audio/visual support, internet access, materials tables, and electrical outlets are not provided or available.


Posters are located in the Exhibit Hall (Four Seasons Ballroom) and are open for viewing during the lunch break on Wednesday, May 29 and Thursday, May 30. Presenters must be available during their assigned 60-minute presentation period.


Presenters are responsible for the setup and breakdown of their poster displays. Please do not leave your poster case or any other valuables in the Exhibit Hall.
Add Multimedia* Content Via QR Code:
Poster presenters can now add a QR code* (provided by AIR) that links to additional content, such as:
Elements that are well documented by video, including interactive demos, PowerPoint presentations, and multimedia animations. (AIR will upload these videos or audio files to a dedicated Vimeo channel).


Elements that are well documented by video, including interactive demos, PowerPoint presentations, and multimedia animations.
Information available via the QR code is considered bonus material not essential for understanding the visual display.
*A QR code is a square bar code that takes a viewer to specific content via the internet when scanned with a bar code reader (e.g., an app on a smartphone or tablet).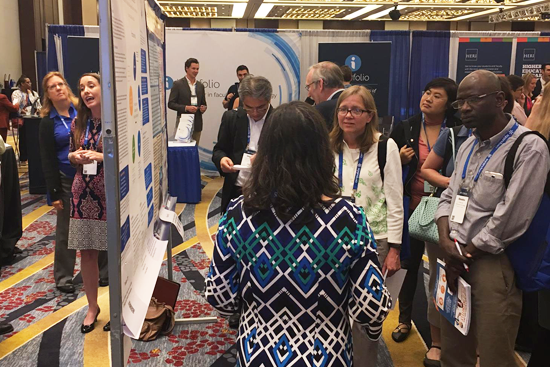 ---
Promote Your Session at the Forum
Presenting at the 2019 AIR Forum is a big deal. We encourage you to promote your session(s) via your social media networks.

Social Media Tips
Include the hashtag #AIRForum2019 in all conference posts. This will allow the largest number of people to see your messages.
Include the hashtag #AIRForum2019 on presentation slides so attendees can participate in the online discussion.
Mention the hashtag at the beginning of your session and encourage attendees to live tweet their thoughts using the hashtag.
Provide your Twitter handle so attendees can connect after the session. Check Twitter after your session for additional questions and discussions.
Tweet one hour before your session starts to remind people to attend.
Make your slides available to attendees by uploading them to the presenter portal, and then tweet when they are accessible
Sample Tweets
Excited to present at #AIRForum2019! Don't miss my session on (topic) at (time and location).
Don't miss my #AIRForum2019 session on (topic) at (time and location).
Happening today! Don't miss my session on (topic) at (time and location). #AIRForum2019