2020 Lodging
Host Hotel
Hyatt Regency New Orleans
601 Loyola Avenue
New Orleans, Louisiana, USA, 70113
(504) 561-1234
Group rate: $179 (single/double)
Overflow Hotel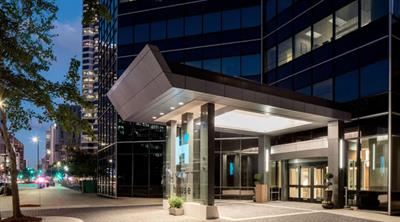 Hyatt House
1250 Poydras St,
New Orleans, LA 70113
(504) 648-3118
Group rate: $179 (single)
Note: Hyatt House is connected to the Hyatt Regency New Orleans.
Hotel Reservation/Room Block Warning
Only the Official 2020 AIR Forum Hotel(s) listed on this page hold room blocks reserved for 2020 AIR Forum attendees. Any offers or calls you may receive from other hotels and/or housing agencies are not affiliated with AIR and are not authorized communications, even if they appear to offer rooms at one of our hotels. If you receive solicitations from other vendors about hotel rooms or hotel reservations for the AIR Forum, please do not provide them your personal information, especially your credit card number. If you cooperate with them, your credit card may be charged, and you may not have a hotel room when you arrive at your destination. These vendors, commonly known as "room block pirates" or "poachers" may use our name or logo without our consent. If you are contacted, please notify us at forum@airweb.org immediately. Only use the dedicated reservation links on this page or phone numbers provided above for reservations for the 2020 AIR Forum.
---
Travel Information
New Orleans Airport
Louis Armstrong New Orleans International Airport (MSY) is considered the gateway to one of the most exciting cities in the world: New Orleans. The airport strives to provide a user-friendly environment for its millions of yearly travelers. For more information about transportation to and from the New Orleans Airport, visit http://www.flymsy.com/Transportation-Parking.
Louis Armstrong New Orleans International Airport (MSY)
900 Airline Drive
Kenner, LA 70062
(303) 342-2000
12 miles/27 minutes from Hyatt Regency New Orleans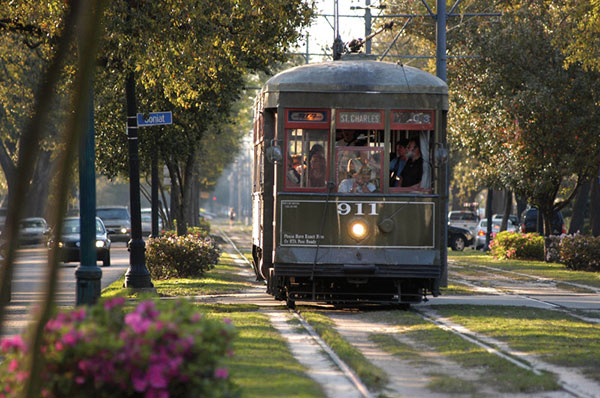 No Car? No Problem.
Visit the city's most popular attractions via the Loyola-UPT Streetcar Line, which passes the hotel every 20 minutes. The fee is $1.25 paid upon boarding. One-Day and 3-Day unlimited ride Jazzy Passes are also available for $3 and $9, respectively.
---
Conference Location

Downtown New Orleans truly captures the eclectic vibrancy and culture of the entire city. We are excited to "jazz it up," and you should be too!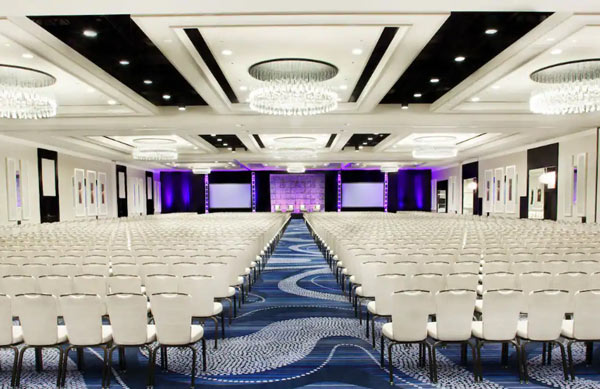 Hyatt Regency New Orleans
601 Loyola Avenue
New Orleans, Louisiana, USA, 70113
(504) 561-1234
All Forum events, including Pre/Post-Conference Education, will be held at the Hyatt Regency New Orleans.
The Hyatt Regency New Orleans is located within easy walking distance to some of New Orleans' greatest attractions: Champions Square, Smoothie King Center, Mississippi Riverfront, and the historic French Quarter neighborhood.
A variety of on-site dining options and a Starbucks cafe are also available.

About New Orleans
There are plenty of options for exploration and a wide variety of things to do while in New Orleans. The city's culture is bountiful, and history can be found at every turn. Festivals, nightlife, traditional NOLA foods, jazz, and cultural arts are just a few popular categories. Some of the city's top attractions include
Visit neworleans.com for information on things to do in New Orleans.
Streetcar photo courtesy New Orleans Convention and Visitors Bureau // Cheryl Gerber