Keynote Speakers
Please note: All times are listed in Arizona Time.

Opening Keynote
Ruha Benjamin
Education & Tech Equity Advocate; Sociology & African American Studies Scholar; Author
Ruha Benjamin is professor of African American studies at Princeton University and founding director of the IDA B. WELLS Just Data Lab and author of two books, People's Science and Race After Technology, and editor of Captivating Technology, and working on a fourth book, Viral Justice: How We Grow the World We Want. Ruha writes, teaches, and speaks widely about the relationship between innovation and inequity, knowledge and power, race and citizenship, health and justice.
For more information, visit www.ruhabenjamin.com.

Tuesday, June 7 | 7:45 a.m. – 10:30 a.m.
7:45 a.m. Breakfast
8:45 a.m. Opening program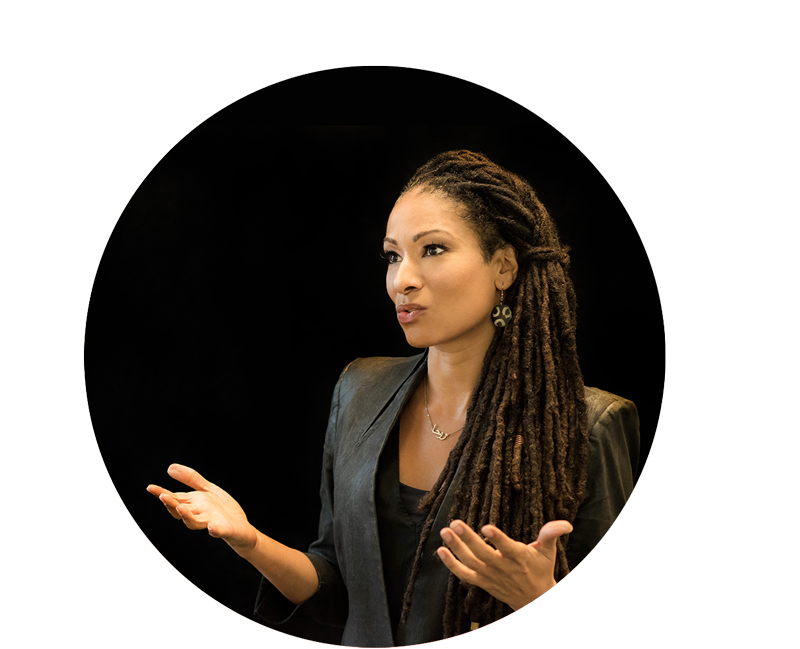 Closing Keynote
Stephanie Russo Carroll

Dr. Stephanie Carroll is Dene/Ahtna, a citizen of the Native Village of Kluti-Kaah in Alaska, and of Sicilian-decent. Based at the University of Arizona, she is Assistant Professor of Public Health, Associate Director for the Native Nations Institute, and Acting Director and Assistant Research Professor at the Udall Center. Her interdisciplinary research group, the Collaboratory for Indigenous Data Governance develops research, policy, and practice innovations for Indigenous data sovereignty. Stephanie chairs the Global Indigenous Data Alliance (GIDA), the International Indigenous Data Sovereignty Interest Group at the Research Data Alliance, and the Indigenous Data Working Group for the IEEE P2890 Recommended Practice for Provenance of Indigenous Peoples' Data.

Thursday, June 9 | 8:45 a.m. – 11:30 a.m.
8:45 a.m. Brunch
9:30 a.m. Closing program