Keynote Speakers
Please note: All times are listed in U.S. Eastern Time Zone.

Opening Keynote

Wednesday, May 31 | 8:45 a.m. – 10:00 a.m.
Finding Confidence in Conflict: Practical Tools for Difficult Conversations
As a top negotiation attorney, trainer, coach, and best-selling author, Kwame Christian guides individuals from all professions to a deeper understanding of the emotions and psychology behind a conflict and helps them gain control over their emotions, build trust with colleagues and supervisors, and create an atmosphere that encourages healthy, honest communication. Kwame will offer practical tools for AIR Forum attendees to better handle difficult conversations—including the use of the "Compassionate Curiosity Framework" and the skills needed to have more confident and equitable conversations about sensitive DEI topics.
About the Speaker
Kwame Christian, Esq., M.A., CEO & Founder of American Negotiation Institute
Kwame Christian is a best-selling author, business lawyer and CEO of the American Negotiation Institute (ANI). Following the viral success of his TedxDayton talk, Kwame released his best-seller Finding Confidence in Conflict: How to Negotiate Anything and Live Your Best Life in 2018. He's also a regular contributor for Forbes and the host of the number one negotiation podcast in the world, Negotiate Anything, which currently has over 5 million downloads worldwide. Under Kwame's leadership, ANI has coached and trained several Fortune 500 companies on applying the fundamentals of negotiation to corporate success.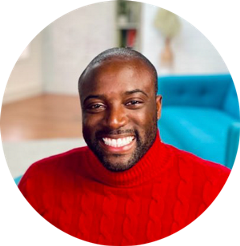 Closing Keynote Panel and Awards*
Friday, June 2 | 10:45 a.m. – 12:00 p.m.
Strengthening the Relationship between IR/IE and Senior Leaders: Insights from the Field
An experienced and data-savvy panel of presidents and provosts will share their knowledge and insights on how IR/IE professionals can forge stronger relationships with their own senior leaders. The panelists will offer their wisdom and expertise as well as provide practical examples for better supporting senior leaders through actionable data, analysis, and contextual expertise. This interactive session will include opportunities for audience members to ask questions and seek feedback on their own challenges.
Panelists
Dr. Mary Ann Coughlin, Provost & Vice President for Academic Affairs at Springfield College
Dr. Valerie Martin Conley, Provost & Vice President for Academic Affairs at Idaho State University
Dr. Monica J. Posey, President, Cincinnati State Technical and Community College
*Hear inspirational stories of achievement as we recognize our 2023 award winners.