Keynote Speakers
It's never been more important to adapt. While our goal remains the same—improving educational opportunities and student success—our approach may look different for the foreseeable future. This year's keynote speakers helped reframe our conversations and challenge us to find innovative solutions amid our new set of circumstances.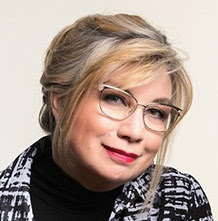 Opening Keynote

Rebecca Costa, American Sociobiologist and Futurist
Rebecca D. Costa is an American sociobiologist and futurist. She is the preeminent global expert on the subject of "fast adaptation" and recipient of the prestigious Edward O. Wilson Biodiversity Technology Award. Her groundbreaking TED Talks, books, articles and appearances address how advances in Big Data, predictive analytics, genomics, artificial intelligence, and other technologies have made it possible to pinpoint future results with mind-blowing accuracy—cracking the door to what Costa calls preadaptation: the ability to adapt before the fact.
Costa's first book, The Watchman's Rattle: A Radical New Theory of Collapse, was an international bestseller. Her follow‐on book, titled On the Verge was introduced in 2017 to critical acclaim, shooting to the top of Amazon's #1 New Business Releases. Costa's work has been featured in The New York Times, Washington Post, USA Today, SF Chronicle, The Guardian, and other leading publications.
For more information, visit www.rebeccacosta.com.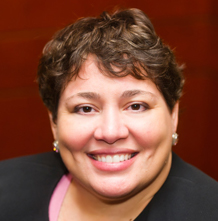 Closing Keynote

Deborah Santiago, Co-Founder and CEO of Excelencia in Education
Deborah A. Santiago is the co-founder and Chief Executive Officer of Excelencia in Education. For more than 20 years, she has led research and policy efforts from the community to national and federal levels to improve educational opportunities and success for all students.
She co-founded Excelencia in Education 15 years ago to inform policy and practice, compel action, and collaborate with those committed and ready to act to increase student success. Deborah has been cited in numerous publications for her work, including The Economist, the New York Times, the Washington Post, AP, and The Chronicle of Higher Education. Deborah serves on the Board of Visitors for the University of Mary Washington, the advisory board of THEDREAM.US and the board of directors for Higher Achievement.
For more information, visit www.edexcelencia.org.