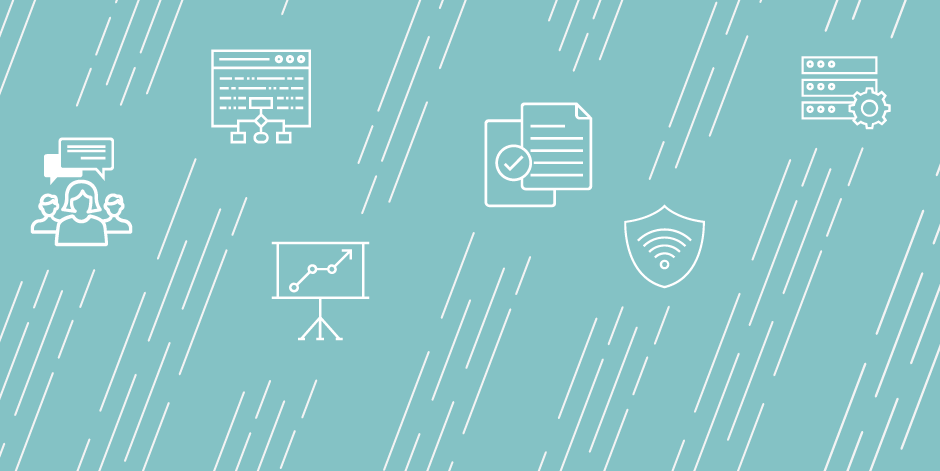 Application Procedure:
TO APPLY
Qualified applicants should CLICK HERE to upload their résumé and paste their cover letter with salary requirements. Applications without the required skills and experience or salary requirements may not be considered. Preference may be given to applications received before Sept. 22, 2019. NO PHONE CALLS PLEASE.
Job Duties
ESSENTIAL FUNCTIONS
The core functions of this position include but are not limited to the following:
Program/Project Management
Programs and administers surveys using Qualtrics, CASE's Benchmarking Toolkit, and other research applications.
Cleans and verifies survey data and assembles tables, charts, and infographics.
Helps to prepare presentations and data reports and drafts text for reports, whitepapers and other research publications.
Conducts research on prospective donors/foundations/corporate partners.
Administers the CASE Research awards, managing nomination and selection processes, and supporting volunteers engaged in the program.
Collaborates with communications and marketing staff to engage CASE members in online communities, responding to queries, sharing resources, and initiating discussions.
Provides support to CASE members participating in surveys and with other inquires related to AMAtlas products/services.
Image Responsibilities
Ensures that CASE is well represented by exercising a high degree of professionalism, accuracy, and ethics, in all activities, services, and products.
Liaison Responsibilities
Helps to coordinate global research initiatives and collaborates closely with colleagues in CASE's London, Mexico City, and Singapore offices.
Works cooperatively and supportively with all CASE teams and volunteer groups to which this position is related.
Performs other duties and responsibilities as assigned by the Supervisor.
Job Qualifications
POSITION REQUIREMENTS
Education and Experience:
Bachelor's degree or equivalent in statistics, data science, computer science, information technology, library science, social science, economics, business administration, or related discipline preferred.
At least three (3) to five (5) years of experience in a research or project management position with experience in survey management, data analysis, report writing, is preferred as well as experience working in a professional environment with a focus on member/customer service.
Knowledge about or experience with educational advancement or prospect research is an advantage.
Skills and Abilities:
A demonstrated interest in advancing education in the not-for-profit sector.
A strong commitment to contributing to an organizational culture that celebrates diversity and inclusion.
An understanding of and interest in engaging with a broad range of cultures and countries.
Experience in administration of online surveys, data cleaning and analysis, and reporting.
Must have strong technical proficiency with Microsoft Office applications, specifically Outlook, Word, Excel, and PowerPoint.
Familiarity with use of R for data analysis/visualizations preferred.
Experience conducting research on prospective corporate and/or foundation donors and/or funders, using on-line tools such as LexisNexis and Foundation Directory.
Must have strong project management and detail-orientation skills that provide the ability to manage multiple projects, priorities, and deadlines.
Strong critical thinking skills with the ability to conduct online research and assess and summarize complex information for a variety of different target audiences.
Experience conducting secondary research using databases and online tools.
Ability to develop work plans and manage multiple tasks and projects simultaneously, according to budget, deadlines, and the demands of collaboration.
Ability to work as a team player in a rapid response research environment, by assisting with idea formulation, research scoping, project planning, research design, and member customer response; willing to cross-train to back up other positions in the research and library department.
A pro-active and can-do attitude, even when working under pressure and with all levels of staff.
Institution Description
The Council for Advancement and Support of Education (CASE) is recruiting for a Specialist, Research reporting to the Sr. Director, Research.

CASE is a global not-for-profit and membership association whose vision is to advance education to transform lives and society. Its mission is to inspire, challenge and equip communities of professionals to act effectively and with integrity to champion the success of their institutions. Advancing education in over 3,600 member institutions, CASE has 85,000 members in 82 countries.
Broad and growing communities of professional practice gather under the global CASE umbrella. Currently these include advancement services, alumni relations, communications, fundraising, government relations, institutional leadership and marketing. Individual members are at all stages of their career and may be working in universities, schools, colleges, cultural organizations or other not-for-profits. CASE membership also includes many corporate partners. CASE uses the intellectual capital and professional talents of an army of volunteers to advance its work.
Headquartered in Washington, DC, CASE works across all continents from its regional offices in London, Singapore and Mexico City. CASE works to achieve a seamless experience for all its stakeholders: particularly its members, volunteers and staff. Working together across time zones and borders, CASE staff in all offices seek to make the ambitious OneCASE aspiration a reality.
POSITION PURPOSE
The Research Specialist works as part of CASE's data and analytics team, supporting AMAtlas – CASE's global resource for educational advancement-related metrics, benchmarks and analytics. The Research Specialist supports the work of the global AMAtlas team, focusing on administering surveys; cleaning and analyzing data; and developing data visualizations and reports. The research specialist also conducts research on prospective donors, including foundations and corporate partners, for CASE's vice president of development and provides support for CASE members, volunteers, and partners engaged in research initiatives. The Research Specialist, based in Washington DC, will work closely with colleagues in CASE's London, Mexico City, and Singapore offices.
Benefits
CASE offers a competitive benefits package that includes comprehensive health insurance, to include a high-deductible medical plan option with a health savings account, a PPO medical plan option, dental insurance, a generous 10% retirement contribution, an employee assistance plan, employer-paid life and disability insurance with voluntary supplemental life insurance, voluntary vision insurance, flexible spending accounts, pre-tax commuting benefits, as well as legal and identity theft protection plans. After one year of service, staff are also eligible for tuition reimbursement.
We offer a collegial and collaborative work environment with many work-life balance programs, such as a 35-hour work week, regular weekly telecommuting for most exempt-level roles, paid parental leave after one year of service and generous accrued leave policies.
Application Due Date: 2019-09-22
Job Start Date: 2019-11-01
Salary: Dependent on qualifications and experience.
City: Washington
State/Province/Region: DC
Institution: Council for Advancement and Support of Education
Remote Work: Telework after 6 months
Reports To: Sr. Director, Research
Staff # Reporting to Position: 0
Reports In Office: Operations/Research & Data
---
Search for openings in IR, effectiveness, assessment, planning, and related fields at higher education institutions in the U.S. and abroad.
Job Board
Resources & Tools