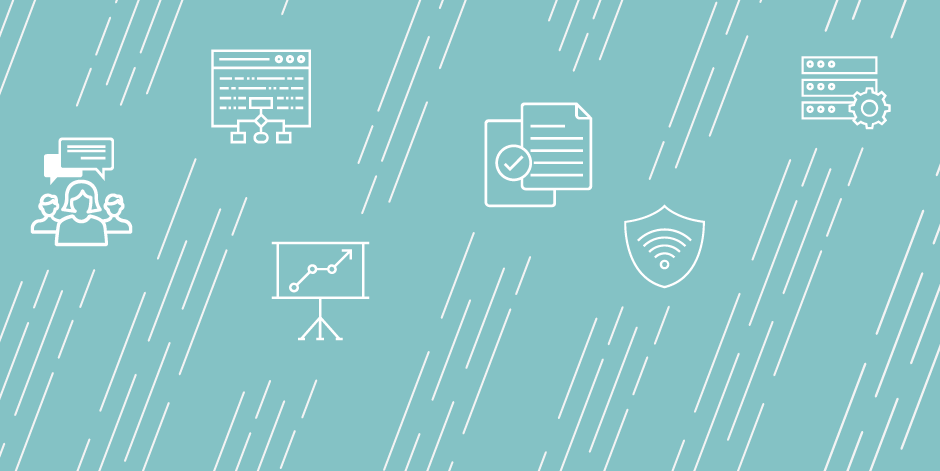 Job Duties
1. Operate as the OCCC Unitized Data Systems (UDS) Coordinator for the Oklahoma State Regents of Higher Education reporting system cleaning data, developing reports, and making changes as appropriate.
2. Collect, analyze, and report on information for all IPEDS and NCES reports.  Operate as the IPEDS keyholder and NCES coordinator. 
3. Develop reports and submit data for outside organizations or external 3rd party partners: such as American Association of Community College and the Voluntary Framework of Accountability report.
4. Research, develop, provide, and prepare ongoing enrollment related monitoring reports.
5. Research, develop, provide and prepare Business Intelligence solutions to meet the needs of the college.
6. Manage predictive analytics software to ensure its integrity.
7. Prepare at-risk student information using predictive analytics software data.
8. Prepare end of semester student course and faculty performance reports.
9. Assist in the collection, analysis, and reporting of information for external 3rd party partners: for example: Achieving the Dream and Complete College OCCC strategies. 
10. Provide detailed data for the Higher Learning Commission accreditation reports such as the Annual Institutional Data Update and the Assurance Resources as well as other data requests to support academic program accreditation materials.
11. Consult with faculty and staff to identify the appropriate research studies to meet their needs.  Design, implement, and report on the study results.
12. Conduct focused research regarding student success, outcomes, and enrollment patterns.
13. Prepare and deliver presentations of research findings, analysis, projections, and trends. 
14. Analyze and prepare reports using demographic and workforce data.
Job Qualifications
Minimum of a Bachelor's degree
Three years' experience in data analyses and manipulation with experiences in researching data driven solutions, understanding requestor's research needs, and working with complex and disparate data sources.
Strong working knowledge of Microsoft Excel functions and pivot tables
Strong background in database management and manipulation
Commitment to data accuracy and consistency
Ability to develop trends, analyses, and projections using statistical analysis where appropriate
Knowledge of Microsoft Word and PowerPoint
Ability to work effectively with faculty, staff, and management
Good verbal, written, and presentation skills
Ability to work independently
Ability to maintain confidentiality
Institution Description
Oklahoma City Community College is located in the south western quadrant of Oklahoma City.  OCCC was establish in 1977. Our two primary goals are to train students for transfer or for entry into the workforce.  We have an extensive benefits package including the Oklahoma Teachers Retirement system. 

Whether seeking sporting activities or local culture there are numerous activities to be explored.  Some of these activities are taking in a baseball game with the Oklahoma City Dodgers or watching the annual Women's College World Series or the rowing events.  Oklahoma City has a zoo and numerous museums such as the Cowboy Hall of Fame, the Science Museum, and Museum of Art. Don't forget to take in the Civic Center presentations with national Broadway Shows, Philharmonic Pops, or the Philharmonic Classic series.  Foodies are welcome to take part in the many restaurants in Bricktown and across the area from barbeque to Mexican.
Benefits
Health care, teacher's retirement, paid tuition, holidays, spring break, Christmas break, 8 hours sick leave and 8 hours vacation a month, 4 personal days
Application Due Date: 2019-10-06
Job Start Date: 2019-11-04
Salary: $48400 - $65200
City: Oklahoma City
State/Province/Region: OK
Institution: Oklahoma City Community College
Reports To: Director of Institutional Effectiveness
Staff # Reporting to Position: 0
Reports In Office: Institutional Effectiveness
---
Search for openings in IR, effectiveness, assessment, planning, and related fields at higher education institutions in the U.S. and abroad.
Job Board
Resources & Tools