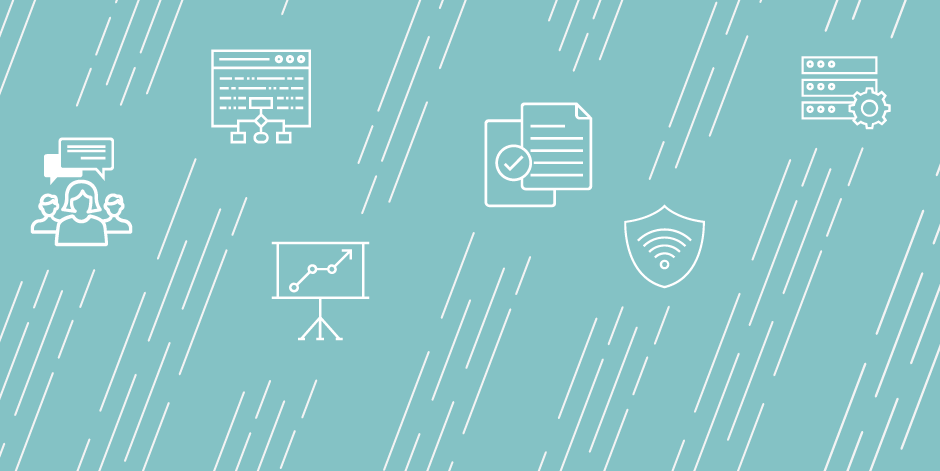 Senior Research Associate
Application Procedure:
To learn more about the position and to apply, please visit www.usi.edu/jobs
As an Equal Opportunity/Affirmative Action Employer, the University of Southern Indiana considers all qualified applicants for employment without regard to race, color, religion, sex, pregnancy or marital status, national origin, age, disability, genetic information, sexual orientation, gender identity, veteran status, or any other category protected by law or identified by the University as a protected class.
Job Duties
The Office of Planning, Research and Assessment (OPRA) at the University of Southern Indiana (USI) is seeking a Senior Research Associate. This exciting, full-time administrative position will be responsible for leading the data retrieval/extraction, data set creation, analysis, and visualization activities within OPRA and for departments and individuals throughout the university.

The ideal candidate is someone passionate about data analytics but likes to engage and work with others, loves to solve problems and tell stories through numbers, thrives on goals and deadlines, enjoys working on a variety of projects at one time, and is not afraid to innovate.

Primary responsibilities include:
• Data retrieval/extraction, organization and cleaning to build complex data sets from multiple data sources
• Design data dashboards and data visualizations
• Apply quantitative research methods for assessment and strategic planning
• Design web surveys and forms for data collection
• Responding to complicated data analysis requests from a wide variety of internal clients, including senior executives, faculty, and staff.
• Management of multiple projects at one time.
Job Qualifications
Essential Knowledge and Skills
:
• Bachelor's degree is required. Preference will be given to applicants with degrees in computer science or programming, data analytics/science, statistics, mathematics, or related field. Masters preferred.
• Minimum of two years' related professional office experience which includes data extraction/retrieval, dataset management, reporting, analysis and programming is required. May consider significant college coursework and internship experience in lieu of related work experience.
• Preferred elements of experience include dataset creation development and management in Excel, shared database experience (Banner preferred) , knowledge of 
SQL
 or similar language, and experience in data extraction/writing data queries (Cognos Report Writer, 
ARGOS
 or equivalent software preferred), statistical software (
SPSS
 preferred, R, 
SAS
), online survey software (Qualtrics survey platform preferred), and data visualization software (Tableau preferred).
• Excellent interpersonal skills and the ability to work effectively with a diverse group of functions and individuals required. Must possess strong customer service orientation.
• Refined organizational and time management skills with the ability to reset priorities as needed to meet deadlines required
• Strong decision making, analytical and problem-solving skills required. High level of accuracy, attention to detail and numerical aptitude also required
• Ability to be self-motivated, to work independently with limited supervision and to maintain a high level of confidentiality required
• Must possess strong analytical and complex problem-solving skills, effective inductive and deductive reasoning ability, and critical thinking
• Ability to periodically update software skills and/or transitioning to new software required
• Knowledge of data governance practices preferred
• Participation in professional development activities required
Institution Description
Founded in 1965, the University of Southern Indiana enrolls over 11,000 dual credit, undergraduate and graduate students in more than 130 areas of study. A public higher education institution, located on a beautiful 1,400-acre campus in Evansville, Indiana, USI offers programs through the College of Liberal Arts, Romain College of Business, College of Nursing and Health Professions, and the Pott College of Science, Engineering, and Education.
USI is a Carnegie Foundation Community Engaged University and offers continuing education and special programs to more than 20,000 participants annually through Outreach and Engagement.  The University offers study-abroad opportunities in more than 60 countries, and is host to international students from around the globe.
Benefits
The University of Southern Indiana is a public higher education institution located on a beautiful 1,400-acre campus in Evansville, IN. We offer employees exceptional benefits! Benefits for this position include:
• Medical, dental, vision, life and short term and long-term disability insurance plans
• Retirement plan where the University makes the total contribution equivalent to 11% of annual salary
• Full tuition fee waiver for employees/75% for spouses and dependent children
• 15 paid vacation days per fiscal year – 20 days after five years of service at
USI
• Designated day(s) off with pay may be provided by the University between Christmas and New Year's Day
• For more information about the benefits that
USI
offers, please visit www.usi.edu/hr/benefits
Application Due Date: 2019-10-01
Job Start Date: 2019-09-10
Salary: Dependent on qualifications and experience.
City: Evansville
State/Province/Region: IN
Institution: University of Southern Indiana
Reports To: Office of Planning, Research and Assessment (OPRA)
Staff # Reporting to Position: 0
Reports In Office: Planning, Research and Assessment (OPRA)
---
Search for openings in IR, effectiveness, assessment, planning, and related fields at higher education institutions in the U.S. and abroad.
Job Board
Resources & Tools