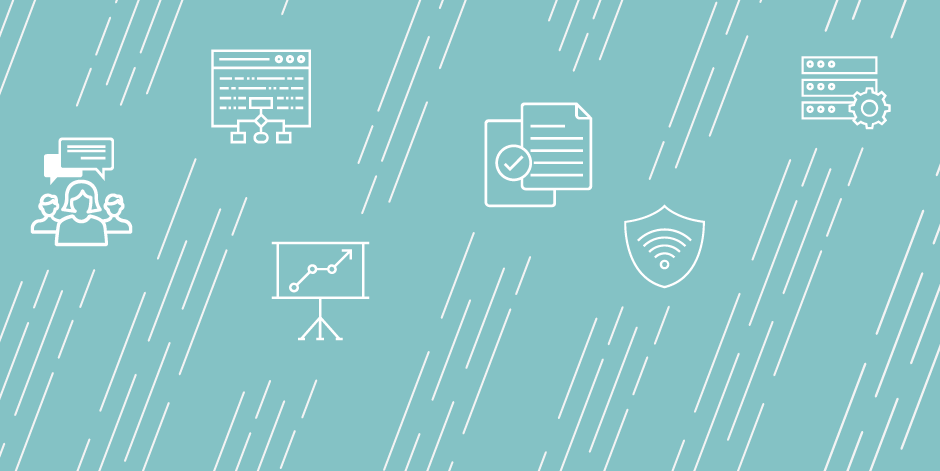 Data Consultant 3 (State and Federal Reporting)
Application Procedure:
https://careers.cwu.edu/


To apply for this position, you must complete the on-line application and attach:
A detailed cover letter clearly demonstrating how your education and experience: (a) meet the required (and, as applicable, preferred) qualifications, and (b) demonstrate the ability to perform the responsibilities as described by the posting;
Resume including work history, education, training; and
Contact information for three professional references.
Screening Begins: September 24, 2019
**Priority will be given to applications received by the screening date. Incomplete applications will not be considered.
Job Duties
Regulatory, Agency and Operational Reporting
- Is responsible for timely and accurate submission of institutional data to regulatory agencies through use of SQL and SAS programming languages to meet deadlines. Assures data quality through proactive assessment of requirements, and secures acquisition of high integrity data elements from authoritative sources using comparative means from past data reported, edit checks, etc.
- Assures that data needed for regulatory reporting, consortia surveys, college guides, and other collections is appropriately collected, coded, and maintained through collaboration with data owners, stewards, and custodians in relevant operational units as well as staff in student systems management, administrative technology solutions and other clients of the department.
- Maintains current knowledge of federal and state regulatory reporting requirements and is responsible for the identification of modifications as needed to satisfy requirement changes.
- Responsible and accountable for the completion of submission of state and federal reports including but not limited to: State of Washington, IPEDS, NSF, and other federal and/or state reports.
- Performs data analysis on any survey or operational data needed that requires benchmarking or external comparisons for accreditation or other institutional purposes.
- Acquires and applies in-depth knowledge regarding data definitions and sources, both internal and external to the institution, for reporting requirements.
- Documents data elements and code for historical recording and internal review purposes.
- Prioritizes and coordinates multiple tasks while meeting project deadlines.
Decision Support
- Supports colleges, academic, and administrative units by deriving official institutional statistics as needed for accreditation reports, grant writing efforts, and assessment activities in a timely manner.
- For internal audiences, compiles, analyzes, and displays quantitative and qualitative results. Incorporates relevant qualitative academic issues and quantitative benchmarks from national sources and member consortia in conveying project outcomes accurately and concisely to the client.
Data/Report Warehousing
- Creates reports that originate from the official data warehouse using WebFocus or SAS programming language.
- Other duties as assigned
Job Qualifications
Minimum Qualifications
Bachelor's degree in social science, computer science, programming, data analytics, public administration, or related field.

Proficient in reading/writing Structured Query Language (SQL), manipulating large data sets, and analyzing results; intermediate experience with MS Word, MS Excel, and MS Access. Ability to learn SAS.

Skilled at troubleshooting and creatively responding to dynamic situations.

Excellent verbal and written communication skills, communicating the analysis of data to diverse constituents.

Effective interpersonal skills to establish and maintain cooperative working relationships based on collaboration, diplomacy, and respect, with university and external agency personnel.

Thrives in a fast-paced, team environment.

OR applicable combination of education and/or experience which demonstrates the ability to perform the essential functions of the position.
Preferred Qualifications
Intermediate knowledge and skill reading/writing Structured Query Language (SQL), manipulating data sets, and analyzing results.

Experience working with federal and state surveys and reports.

Experience working in a higher education office setting.
Competencies
Accountability/Dependability: Accepts responsibility for quality of own work; acknowledges and corrects mistakes. Shows up on time, meets standards, deadlines and work schedules.
Judgement: Makes timely, informed decisions. Analyzes options and determines appropriate course of action.
Teamwork: Promotes cooperation and mutual support to achieve goals. Encourages participation and mutual support.
Adaptability/Flexibility: Responds positively to changing business needs and responsibilities. Adapts approach and methods to achieve results; recovers quickly from setbacks and finds alternatives.
Commitment to Diversity: Recognizes the value of diversity and helps create environment that supports and embraces diversity.
Institution Description
Central Washington University (CWU) is a public university in Ellensburg, Washington. Founded in 1891, the university consists of four divisions: the President' Division, Business and Financial Affairs, Operations, and Academic and Student Life (ASL). Within ASL are four colleges: the College of Arts and Humanities, the College of Business (Ellensburg campus and University Centers in the Puget Sound and central regions),[3] the College of Education and Professional Studies, and College of the Sciences.
CWU is about 110 miles (180 km) east of Seattle, Washington on Interstate 90 in the Kittitas Valley. CWU is considered an emerging Hispanic-Serving Institution with 15 percent Hispanic students.[4]
Benefits
Salary: $4,066/month with periodic increases up to $5,334/month   
Schedule/Appointment: Monday - Friday, 8:00am-5:00pm (1 hour lunch) / PSE Bargaining Unit 8
Working Conditions: Work is performed in an indoor office setting with frequent in-person interactions. It is essential to be able to remain at a desk/computer work station for prolonged periods of time, perform extensive data entry and other computer-related tasks and create/maintain filing systems for departmental records. Some evening or weekend work and/or occasional travel may be required.
Benefits: CWU offers a comprehensive benefits package including medical and dental insurance, retirement and optional savings plans, life and disability insurance, along with vacation and sick leave plans depending on employment classification. For additional information please visit: http://www.cwu.edu/hr/benefits-0
An employee of CWU may be eligible for the Public Service Loan Forgiveness Program if the employee has student loans. To learn more, visit: https://ofm.wa.gov/state-human-resources/public-service-loan-forgiveness-program.
Application Due Date: 2019-10-24
Job Start Date: 2019-11-01
Salary: $48750 - $64000
City: Ellensburg
State/Province/Region: WA
Institution: Central Washington University
Reports To: Executive Director
Staff # Reporting to Position: 0
Reports In Office: Institutional Effectiveness
---
Search for openings in IR, effectiveness, assessment, planning, and related fields at higher education institutions in the U.S. and abroad.
Job Board
Resources & Tools