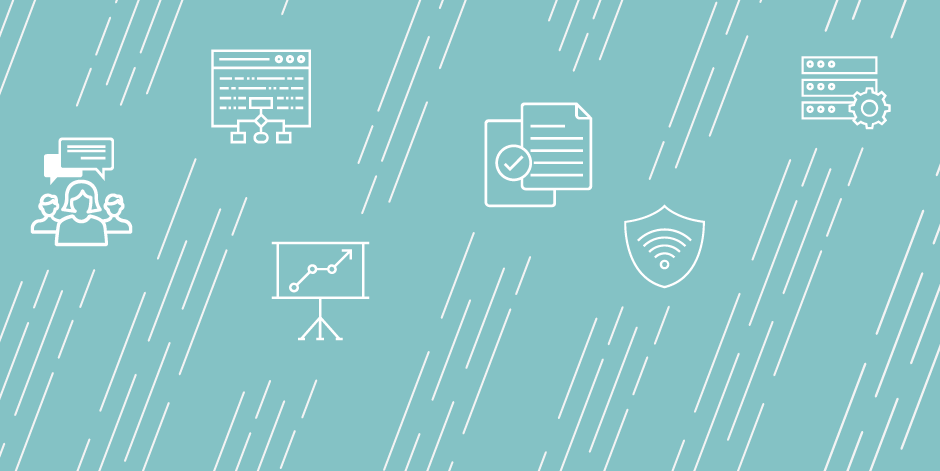 Senior Director for Assessment and Accreditation
Application Procedure:
Please visit
http://www.hope.edu/employment/staff
As part of the online application, candidates should submit a cover letter, cv/resume, and names of three references (references won't be contacted without permission). Candidates should also submit a statement describing how their beliefs and experiences align with the mission of Hope College (
https://hope.edu/about/mission.html
).
Job Duties
Hope College invites applications for the position of Senior Director of Assessment and Accreditation. The director will provide administrative leadership and oversight for all assessment efforts in the academic program. The director will also coordinate continued compliance with all Higher Learning Commission (HLC) policies and expectations. The position reports to the Provost with a strong working relationship with the Director of Institutional Research and the Operations Director of the Frost Research Center. The director will be expected to: a) engage in ongoing professional development concerning assessment and accreditation, b) serve on relevant Hope College committees, c) lead the Assessment Committee, d) participate, as opportunities present, in national organizations through opportunities such as HLC Peer Review Corps, HLC's Assessment Academy, or AALHE.

The specific duties and responsibilities with respect to academic assessment:

-Lead all assessment of student learning within Academic Affairs
-Coordinate data on student learning, write research reports, and make campus presentations related to the data
-Develop and refine comprehensive assessment practices for the college, in conjunction with the Assessment Committee
-Collaborate with deans, department chairs, and program directors to maintain and establish informative and effective assessment tools
-Keep the campus community knowledgeable about current assessment applications, technologies, and data
-Recruit and train faculty to implement these assessments

The specific duties and responsibilities with respect to institutional accreditation:

-Provide leadership for all institutional accreditation activities required by the Higher Learning Commission
-Stay current with, and keep the campus informed of, new and changing HLC requirements, expectations, and assumed practices
-Ensure timely responses to HLC reports, reviews, and annual data requests
-Coordinate and oversee comprehensive site visits, mid-cycle reports, and other required reporting
Job Qualifications
-Master's degree in a relevant discipline
-At least five years' experience in institutional research, assessment, and/or planning in a higher education setting
-Strong analytical, writing, presentation, and interpersonal skills
-Experience in a team-based environment that requires working closely with professional staff, college faculty, and students
-A commitment to all elements of the mission of Hope College, including global engagement and the historic Christian faith.
Institution Description
Hope College is a four-year liberal arts college where academic excellence and vibrant Christian faith join together in a supportive and welcoming community. Hope offers an academically rigorous, co-educational and residential education to 3,150 undergraduate students from more than 39 states and 34 countries. Affiliated with the Reformed Church in America since its founding in 1866, Hope College is known for its invitational ecumenical Christian atmosphere, friendly campus community, and well-balanced academic and co-curricular offerings. Hope's beautiful campus is located just steps from award-winning downtown Holland, Michigan, and less than seven miles from Lake Michigan. At Hope College, accomplished faculty and staff mentor students to recognize the interconnectedness of the world and cultivate the skills, perspectives and habits that help them flourish inside and outside the classroom. Recognized as a national leader in undergraduate research and scholarship, Hope provides exceptional professional preparation and life-changing educational experiences that equip students for success after graduation. The college has consistently ranked among the nation's top liberal arts colleges and is featured in the book Colleges That Change Lives. Hope College is financially sound, with more than 50 consecutive years of balanced budgets, an endowment of approximately $225 million and no deferred maintenance, and over $140 million invested in the construction of new facilities during the past 12 years. Since 2015, the college has completed three new buildings -- Kruizenga Art Museum (2015), the Jack H. Miller Center for Musical Arts (2015) and the Jim and Martie Bultman Student Center (2017). The next facility to be built will be a new home for the college's Campus Ministries programs, which is slated for completion in fall 2019.
Application Due Date: 2019-02-08
Job Start Date: 2019-04-01
Salary: Dependent on qualifications and experience.
City: Holland
State/Province/Region: MI
Institution: Hope College
Reports To: Provost
Staff # Reporting to Position: 0
Reports In Office: Provost
---
Search for openings in IR, effectiveness, assessment, planning, and related fields at higher education institutions in the U.S. and abroad.
Job Board
Resources & Tools