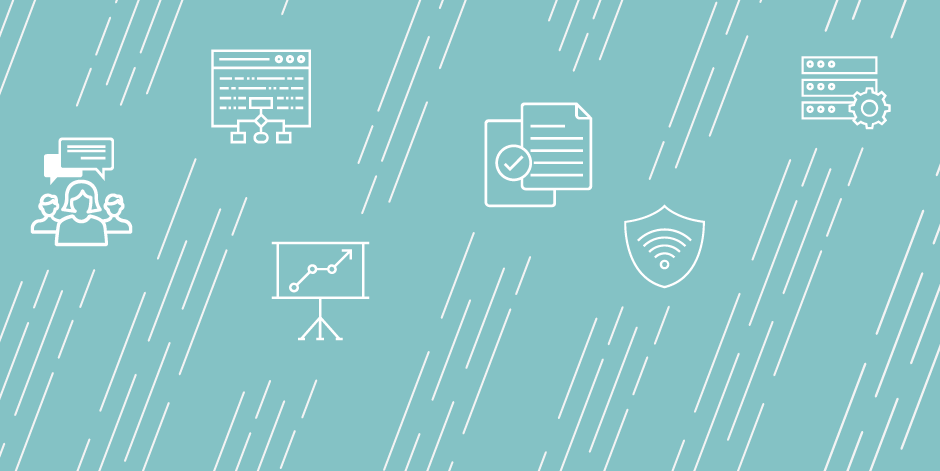 Assistant Vice President of Academic Affairs for Institution
Job Duties
The Assistant Vice President of Academic Affairs for Institutional Effectiveness (AVPAA-IE) is responsible for providing Academic Affairs leadership on assessment, accreditation, and budgetary matters under the Provost's Office. The AVPIE utilizes data collection and resources analysis to conceptualize, organize, and prioritize objectives for institutional improvement and reaccreditation. This position works on issues about budget management, position management, fund-raising stewardship, committee work and support, and other projects as assigned.

Specific Duties and Responsibilities of the Assistant Vice President for Institutional Effectiveness include:
• Providing leadership to the Institutional Effectiveness unit in the areas of administration, academic budget preparation, institutional research, planning and assessment, accreditation and program review, and strategic plan implementation
• Guiding the Office of Institutional Assessment and its staff, and leading the development and implementation of assessment and evaluation across the institution, including analysis of student surveys, student evaluation of instruction, and NSSE reports
• Guiding the Office of Institutional Research and its staff to manage and analyze institutional data effectively, including responding to data requests from external agencies, such as the University of Louisiana System and the Louisiana Board of Regent, and IPEDS
• Leading the University's accreditation efforts, including SACS-COC accreditation (Compliance Report and QEP); serving as SACS-COC Liaison; and assisting departments and colleges with professional accreditation reports and site visits
• Providing leadership and vision to strategic planning initiatives, including academic planning, in conjunction with the Strategic Program Review Committee and campus planning efforts
• Overseeing budget planning and analysis for Academic Affairs, including budget requests, position management, requisitions, and analysis of financial information to support decision-making and planning
• Examining the costs associated with the viability of current programs and the creation of new program and initiatives; determining special pricing of online academic programs
• Prioritizing technological resources for the benefit of students and faculty; coordinating technological improvements with the Student Technology Enhancement Program (STEP)
• Serving on university committees (such as the Assessment Council) and performing other duties as assigned
Job Qualifications
The candidate must have an earned terminal degree from a regionally accredited college or university, (teaching and research experience and tenure at the rank of Professor is preferred); progressive and meaningful experience in an administrative level leadership role for a minimum of five (5) years; knowledge of institutional effectiveness processes; strong communication with proven leadership skills, adeptness and experience in team-orientated environments; proficiency in data analysis and management, multi-year budgeting experience, and planning and assessment; experience in utilizing data and research to make recommendations on institutional issues; currency in best practices in assessment and institutional research; excellent communication and leadership skills; and a commitment to collegial teamwork in the context of an Academic Affairs unit with several Assistant Vice Presidents, Executive Directors, Directors, Deans, and Department Heads.
Institution Description
Opportunities are available at the University of Louisiana at Lafayette; our mission is to offer exceptional education informed by diverse worldviews striving to develop innovative leaders who advance knowledge. The essential values of the University are: equity, integrity, intellectual curiosity, creativity, tradition, transparency, respect, collaboration, pluralism, and sustainability. Academic excellence is the objective of 70 undergraduate and 45 graduate degrees in the arts, sciences, and professional education with an enrollment of over 18,000 students and 800 faculty members. UL Lafayette is the largest of nine universities in the University of Louisiana System which serves 90,000 students. The Southern Association of Colleges and Schools Commission on Colleges accredits the University, which is a public doctoral research university with higher research activity. Additional information is available at
http://louisiana.edu
.
Benefits
Benefits available
Application Due Date: 2019-06-30
Job Start Date: 2019-07-01
Salary: Dependent on qualifications and experience.
City: Lafayette
State/Province/Region: LA
Institution: University of Louisiana at Lafayette
Reports To: Provost and Vice President for Academic Affairs
Staff # Reporting to Position: 0
Reports In Office: Provost
---
Search for openings in IR, effectiveness, assessment, planning, and related fields at higher education institutions in the U.S. and abroad.
Job Board
Resources & Tools