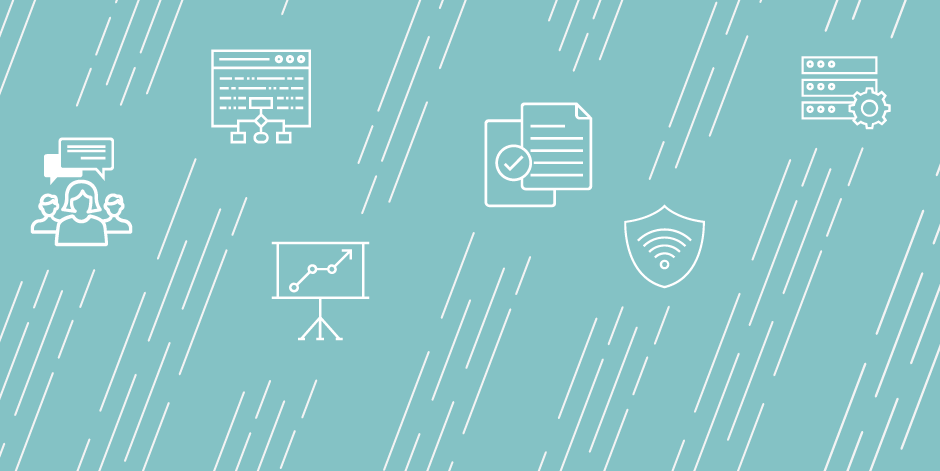 Director of Institutional Effectiveness
Job Duties
The Director of Institutional Effectiveness will guide, support and assist with university processes to evaluate and improve the quality of student learning, educational programs, academic and student support services and the administrative units across the university. The director will support strategic planning across the university and evaluation of strategy effectiveness and achievement. The director will also collect and analyze data and develop reports relevant to the strategies implemented as part of the university's Title III grant activities to improve retention and persistence. The Director will collaborate with the Director of Institutional Research to support the use of relevant data in decision-making throughout the university, including a calendar of regular reports developed for departments and directors across the university, as well as a process to respond to specific research/data requests. Overall the Director will support faculty and staff planning, implementation and use of retention data and assessment of student learning to improve educational experiences and student persistence.
Essential Responsibilities:
• The director is responsible for supporting regional and professional accreditation; program reviews; learning outcomes assessments; and course evaluations.
• Focuses on institutional effectiveness initiatives and activities for the University by compiling and analyzing institutional and programmatic performance data, and designing and integrating assessment processes within units, programs, and services.
• Supports the integration of academic planning and assessment activities through coordination with the Academic Affairs Office on learning outcomes assessment and program review. Works with Staff, Program Directors, Academic Deans, and Faculty to implement a continuous cycle of assessment and evaluation activities to improve student learning outcomes.
• In collaboration with the Director of Institutional Research and the Academic Affairs Office, the Director of Institutional Effectiveness will facilitate new data processes, regular report-generation and dissemination for a calendar of standard reports including key retention and persistence data needed for responsive departmental planning.
• In collaboration with the Project Director for the Title III Grant, the Director of Institutional Effectiveness will develop appropriate strategies to collect and analyze data and develop reports relevant to the strategies implemented as part of the University's Department of Education Title III Grant activities to improve retention and persistence.
• Facilitate the preparation, writing and presentation of reports, analyses and summary tables to a wide range of constituents effectively supporting data-based decision-making.
• Partner with the Director of Institutional Research on projects and assignments.
• Other duties as assigned.
Job Qualifications
Qualifications/Skills/Abilities:
• Strong organizational skills.
• Knowledge of quantitative and qualitative methods and practices to assess student learning in academic programs in higher education, including assessment of general education learning outcomes.
• Ability to work in a consultative role with a broad range of constituents, including academic departments, interdisciplinary faculty committees and university staff and leadership.
• Ability to present complex data in ways that facilitate effective discussion of key results
• Strong oral and written communication skills; possess strong interpersonal skills to effectively communicate as part of a team with diverse constituencies

Education/Training:
• Master's degree required, Ph.D. degree preferred. Degree should be in educational psychology, social research methods, behavioral science, applied statistics or a related field.
• Strong computer skills and statistical software skills required, experience managing and analyzing large, complex data sets and business analytics software experience preferred.
• Three to five years of research, assessment or institutional effectiveness experience preferred.
• Experience studying critical issues in higher education.

Physical/Environmental Requirements:
Sedentary work. Exerting up to 10 lbs. of force occasionally and/or negligible amount of force frequently or constantly to lift, carry, push, pull or otherwise move objects, including the human body. Sedentary work involves sitting most of the time. Jobs are sedentary if walking and standing are required only occasionally and all other sedentary criteria are met.

Other Physical Demands:
Primarily exposed to Indoor elements
Institution Description
Doane is a nationally recognized university in Nebraska offering undergraduate and graduate programs through three colleges - College of Arts and Sciences, College of Professional Studies and College of Education. Doane has four campuses in Nebraska – Crete, Grand Island, Lincoln, and Omaha. Doane's mission is to provide an exceptional liberal arts education in a creative, inclusive, and collaborative community where faculty and staff work closely with undergraduate and graduate students preparing them for lives rooted in intellectual inquiry, ethical values, and a commitment to engage as leaders and responsible citizens of the world. Central to our mission, Doane University actively works to create and sustain a welcoming learning community for all members to fulfill their potential, feel valued, and make meaningful contributions to the university. Doane University is an equal opportunity employer and seeks candidates who reflect the diversity of our society.
Application Due Date: 2019-02-28
Job Start Date: 2019-04-01
Salary: Dependent on qualifications and experience.
City: Crete
State/Province/Region: NE
Institution: Doane University
Reports To: Associate Dean for Academic Affairs
Staff # Reporting to Position: 0
Reports In Office: Academic Affairs
---
Search for openings in IR, effectiveness, assessment, planning, and related fields at higher education institutions in the U.S. and abroad.
Job Board
Resources & Tools