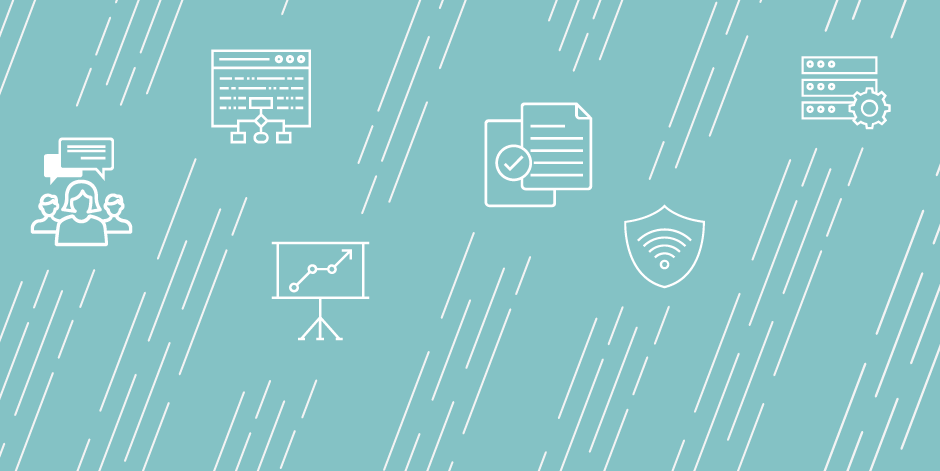 Application Procedure:
Deadline for Internal Applicants: January 25, 2019
Deadline for External Applicants: Open until filled
Review of applications will begin immediately and continue until the vacancy is filled.
Persons interested in this position should apply online.
Please submit:
Resume,
Cover letter, and
Contact information for three professional references
https://binghamton.interviewexchange.com/jobofferdetails.jsp?JOBID=104488
You may add additional files/documents after uploading your resume. After you fill out your contact information, you will be directed to the upload page. Please login to check/edit your profile or to upload additional documents:
http://binghamton.interviewexchange.com/login.jsp.
Job Duties
Budget Title: Assistant for Institutional Research (SL-3)

Salary: Commensurate with education and experience

The Office of Institutional Research and Assessment (OIRA) at Binghamton University is seeking a Data Analyst. The Data Analyst reports to the Associate Director of Predictive and Data Analytics and is responsible for supporting a wide range of activities required of the Office of Institutional Research.

Primary responsibilities include but are not limited to:

Preparing and submitting Federal, State, and Institutional data requirements
Managing data, cleaning data, and merging data verification on large scale student, employee, and course database
Completing and/or coordinating reports and surveys for external agencies and organizations
Responding to ad hoc requests for information
Developing and conducting survey research in response to institutional needs
OIRA is in charge of producing official reports to various external agencies, and is also in charge of rolling out reports and dashboards to a broad set of colleges and offices on campus. As such, the Data Analyst plays a significant role in making sure that data and information produced by the Office of Institutional Research and Assessment is delivered accurately and efficiently internally and externally.
Job Qualifications
-Bachelor's degree (or higher) in Mathematics, Computer Science, Statistics, Business, Data Analytics or other related field
-At least 6 months work experience in Higher Education/Institutional Research environment
-At least 6 months experience in conducting data analytics on a large-scale database
-At least 6 months experience in data cleaning, data merging, data verification for accuracy and consistency
-Proficiency using Excel in creating pivot tables and charts
-Proficiency using any statistical software packages and such as Base, SAS/STATA/R or any other programming languages

Other Knowledge, Skills, and Abilities:

-Ability to interface multiple data platforms and integrate into a single output
-Ability to prioritize and manage multiple projects and tight deadlines in a sometimes stressful environment
-Ability to attend to details with an unfailing commitment to accuracy and internal consistency
-Ability to communicate effectively, both orally and in writing, and to present statistical and analytical information clearly
-Ability to develop and maintain effective working relationships with system and campus key offices
-Ability to collect and compile information independently and respond immediately to complex requests
-Ability to clean, sort, summarize, interpret, and analyze data
-Ability to design and administer surveys using web based survey management software
-Ability to work independently and in a team collaboratively
-Ability to judge multiple priorities and planning well ahead to complete the tasks accurately

Preferred Qualifications:

-Master's degree
-Experience with data submissions to SUNY system or any education system working to support deadlines
-Experience with Banner system
-Experience using Quadratics survey software
-Experience with Business Intelligence programming languages, such as Tableau, R, SQL, Oracle, or other similar reporting tools
-Experience with predictive modeling in higher education, such as SAS Enterprise Miner
-Basic business knowledge related to institutional effectiveness and assessment
Institution Description
Binghamton University is a world-class institution that unites more than 130 broadly interdisciplinary educational programs with some of the most vibrant research in the nation. Our unique character - shaped by outstanding academics, facilities and community life - promotes extraordinary student success.

Binghamton merges rigorous academics, distinguished faculty and state-of-the-art facilities to engage and challenge its 17,000 students. The high-achieving Binghamton student body also represents a great diversity of life experiences, from first-generation college-goers to international students. Beyond their talent, these classmates share a desire to shape the future through technology, insight, intellectual exploration and community service.
Benefits
Offers of employment may be contingent upon successful completion of a pre-employment background check and verification of degree(s) and credentials.
Binghamton University is a tobacco-free campus.
Pursuant to Executive Order 161, no State entity, as defined by the Executive Order, is permitted to ask, or mandate, in any form, that an applicant for employment provide his or her current compensation, or any prior compensation history, until such time as the applicant is extended a conditional offer of employment with compensation. If such information has been requested from you before such time, please contact the Governor's Office of Employee Relations at (518) 474-6988 or via email at info@goer.ny.gov
Payroll information can be found on our website
http://www.binghamton.edu/human-resources/payroll/
Application Due Date: 2019-06-30
Job Start Date: 2019-03-25
Salary: $40000 - $60000
City: Vestal
State/Province/Region: NY
Institution: Binghamton University
Reports To: Associate Provost for Institutional Research, Effectiveness, and Planning
Staff # Reporting to Position: 0
Reports In Office: Institutional Research and Assessment
---
Search for openings in IR, effectiveness, assessment, planning, and related fields at higher education institutions in the U.S. and abroad.
Job Board
Resources & Tools