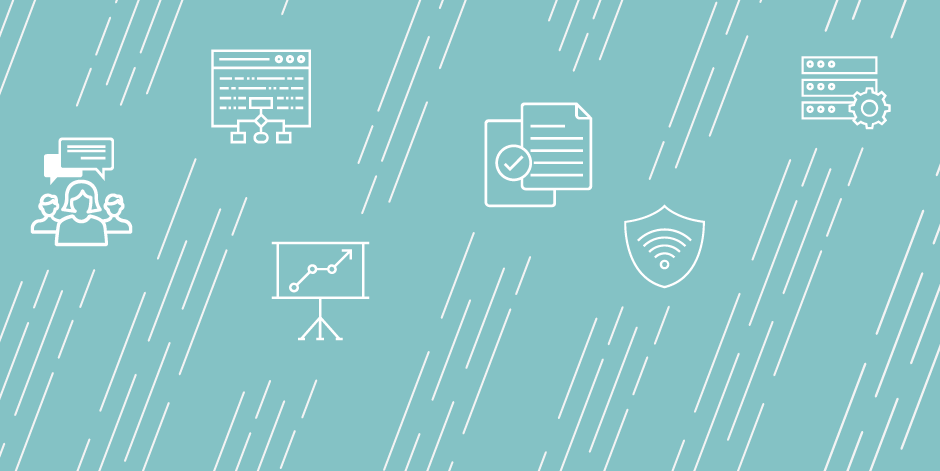 Application Procedure:
To ensure full consideration, complete applications must be received by Monday, February 11, 2019; however, applications may be accepted until the position is filled.
1. Go to the
UWSA Applicant Portal
to submit your materials online.
2. Select the appropriate applicant portal, either External Applicants or Internal Applicants.
3. Locate the position you want to apply for and click on the position.
4. Follow the onscreen instructions, however, when you get to the Resume/Curriculum Vitae step, do the following.
a. Click on, "Attach Resume" and upload one (1) single pdf document containing ALL of the following listed components (failing to include any of the components may disqualify your application).
i. Cover letter specifically addressing how your education and experience relate to the position and qualifications described in this job announcement. Be sure to emphasize the areas outlined under "Minimum Qualifications."
ii. Comprehensive resume.
iii. Reference page containing the names, addresses, e-mail addresses, and phone numbers for at least three professional references with at least one a supervisory reference.
iv. A statement of whether you wish to have your application held in confidence or made available to the public upon request. The University of Wisconsin System will not reveal the identities of applicants who request confidentiality in writing, except that the identity of the successful candidate will be released. See Wis. Stat. sec. 19.36(7).
5. You will NOT upload any other documents under the other buttons. All documents must be uploaded as one (1) comprehensive pdf document.
6. Submit your application.
Questions may be addressed to: Lori Fuller, Senior Human Resources Manager;
UW System Human Resources; at lfuller@uwsa.edu or at (608) 263-0847.
The University of Wisconsin System Administration is an affirmative action/equal opportunity employer and actively seeks and encourages applications from women, minorities, and persons with disabilities.
Job Duties
The core mission of the Office of Policy Analysis and Research (OPAR) is to inform University of Wisconsin System planning, policy development, evaluation, and decision-making processes. OPAR provides information and analyses to the Board of Regents and senior leadership, initiates studies to address emerging higher education issues, supports review and evaluation of UW System policies and academic programs, and contributes to the budget planning process. OPAR oversees the collection and management of admissions, enrollment, financial aid, and curricular data from UW System institutions and is the office of record and clearinghouse of this information at the system level.
Major Responsibilities
The Institutional Planner supports OPAR's mission by working with a variety of UW System and external data sources to research, analyze, and communicate information on the UW System's service to students and performance on strategic priorities. Specific duties include:
– Develop analyses that support planning and decision making in the UW System.
– Prepare system-level, state, and federal required reports.
– Present data and information in a variety of visual formats.
– Respond to ad-hoc requests for information and analysis on a timely basis.
– Represent the office on internal and external committees and participate in national, state, and local conferences and workshops.
Essential Skills
– Attention to detail and the ability to provide consistent and accurate products.
– Experience manipulating large, complex data sets from multiple sources.
– Excellent interpersonal, written, and verbal skills.
– Ability to develop high quality written reports, analyses, and presentations.
– Ability to clearly represent information using data visualization tools.
– Ability to work independently as well as collaboratively.
– Effective organizational and time management skills.
– Understanding of and respect for diversity and inclusion.
Job Qualifications
Minimum Qualifications
– Bachelor's degree.
– Two years of related professional experience.
– Strong quantitative and analytical skills.
– Experience with database query languages and statistical analysis software.
Preferred Qualifications
– Master's degree in social sciences, higher education, or statistics preferred.
– Advanced expertise in statistics, research methodologies, and predictive analytics.
– Expansive knowledge of higher education issues.
– Experience with strategic planning and developing key performance metrics.
Institution Description
The University of Wisconsin System is one of the largest systems of public higher education in the country and employs more than 39,000 faculty and staff statewide. The UW System's combined enrollment headcount exceeds 170,000, and the System confers more than 36,000 degrees each year. The UW System is comprised of 13 four-year universities with 13 two-year branch campuses affiliated with seven of the four-year institutions. Two of the universities (UW-Madison and UW-Milwaukee) are doctoral degree-granting institutions and 11 are master's degree-granting comprehensive institutions. The UW System is governed by a single Board of Regents (Board) comprised of 18 members. The UW System head is the President of the System. Together, these institutions are a tremendous academic, cultural, and economic resource for Wisconsin, the nation, and the world.
Benefits
This position is a full-time, salaried (exempt) academic staff position. The Institutional Planner title is assigned to Salary Range UWS 5 (currently $48,333 - $75,428). The Senior Institutional Planner title is assigned to Salary Range UWS 6 (currently $55,406-$86,466). Well qualified candidates can expect a starting salary within these ranges, commensurate with the successful candidate's education, related experience and qualifications. UW System employees receive an excellent benefit package. To learn more about the UWSA comprehensive benefit package, please access ALEX, the UW System's on-line virtual benefits counselor. In addition to ALEX, you can read our benefit summary guide: Summary - Faculty, Academic Staff & Limited Appointees. Furthermore, the UW System Total Compensation Estimator is a tool designed to provide you with total compensation information.

Special Note: The UW System conducts criminal background checks for final candidate(s). It will also require you and your references to answer questions regarding sexual violence and sexual harassment.
Application Due Date: 2019-02-11
Job Start Date: 2019-03-01
Salary: $60000 - $80000
City: Madison
State/Province/Region: WI
Institution: UW System Administration
Reports To: Sue Booth
Staff # Reporting to Position: 0
Reports In Office: Office of Policy Analysis & Research
---
Search for openings in IR, effectiveness, assessment, planning, and related fields at higher education institutions in the U.S. and abroad.
Job Board
Resources & Tools