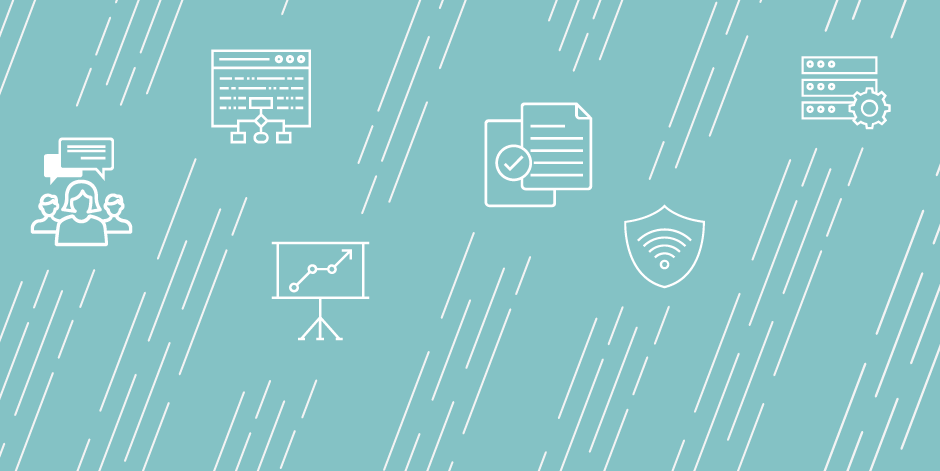 Assessment Specialist /Institutional Research Specialist
Job Duties
- Works with the Associate Dean for Institutional Effectiveness to create and implement a holistic assessment plan for continuous institutional improvement.
- Oversees the Graduate Center's student learning assessment cycle in accordance with accreditation requirements and in support of institutional effectiveness.
- Plans, organizes, and coordinates student learning assessment processes, assessment activities, and meetings for the Outcomes Assessment Committee.
- Organizes and coordinates administrative assessment processes and activities of the Administrative and Educational Support (AES) Assessment Committee.
- Provides ongoing support for other assessment activities, such as the strategic plan assessment; assists with the analysis of assessment methods and results and reports such results to both internal and external stakeholders.
- Collects, organizes, and disseminates assessment reports, tools, and resources to Graduate Center faculty and staff.
- Evaluates the information needs of the Graduate Center faculty and staff, and develops and maintains systems to support assessment processes with appropriate information materials.
- Oversees the dissemination of assessment information to the Graduate Center community and wider academic community via program web pages on the Graduate Center's website.
- Manages the content of the Graduate Center assessment web page.
- Performs other duties as assigned.
Job Qualifications
Bachelor's Degree and four years' relevant experience required.

A preferred candidate should have:
- Master's degree in a social science field with working knowledge on educational assessment.
- Strong writing, communication, and problem solving skills.
- Ability to take initiative.
- Ability to collect, analyze, and interpret data.
- Ability to facilitate work groups and collaborate with others.
- Ability to train others on complex processes.
Institution Description
The Graduate Center, CUNY is the focal point for advanced teaching and research at The City University of New York (CUNY), the nation's largest urban public university. With over 35 doctoral and master's programs of the highest caliber, the Graduate Center fosters pioneering research and scholarship in the arts and sciences and prepares students for careers in universities and the private, nonprofit, and government sectors. The Graduate Center's commitment to research and scholarship for the public good is exemplified by its more than 30 centers, institutes, and initiatives, including its Advanced Science Research Center (ASRC), a 200,000 square-foot facility in upper Manhattan, designed to promote collaboration among scientists in five areas of global research and innovation: nanoscience, photonics, structural biology, neuroscience, and environmental sciences. The Graduate Center (GC) benefits from highly ambitious and diverse students and alumni—who in turn teach hundreds of thousands of undergraduates every year. Through its public programs, the Graduate Center enhances New York City's intellectual and cultural life. The Office of Institutional Research and Effectiveness is housed within the Provost's Office of the Graduate Center and provides leadership in the areas of institutional research, institutional assessment, data governance and analytics, information sharing and communication, and regional accreditation. The Assessment Specialist will support the Outcomes Assessment Committee to develop effective strategies for the academic assessment of student learning outcomes at the program level. The Assessment Specialist will also be responsible for supporting the work of the Graduate Center's assessment of its administrative offices as well as its centers and institutes. This position reports to the Associate Dean for Institutional Effectiveness.
Application Due Date: 2019-01-28
Job Start Date: 2019-02-25
Salary: Dependent on qualifications and experience.
City: New York City
State/Province/Region: NY
Institution: The Graduate Center, CUNY
Reports To: Associate Dean for Institutional Effectiveness
Staff # Reporting to Position: 0
Reports In Office: Office of Institutional Research & Effectiveness
---
Search for openings in IR, effectiveness, assessment, planning, and related fields at higher education institutions in the U.S. and abroad.
Job Board
Resources & Tools