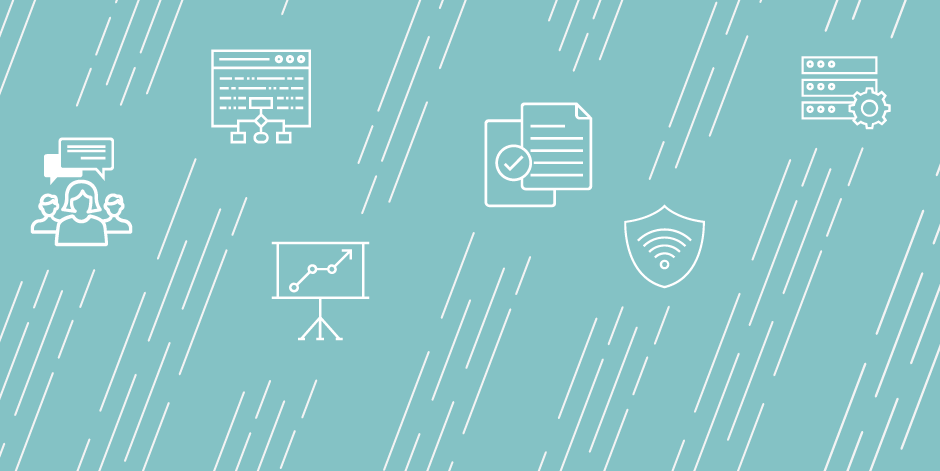 Director of Institutional Research
Application Procedure:
To learn more and to apply please visit our
website
.
An offer of employment is contingent upon successful completion of a background screening.
Applicants requiring University sponsorship to obtain employment authorization will not be considered for this position.
Maryville University is committed to a policy of equal opportunity and prohibiting discrimination on the basis of age, disability, gender, genetic information, marital status, national origin, race/color, religion, sex, sexual orientation, veteran status, or any other status protected by law. This extends to all aspects of the employment relationship, including recruiting, hiring, training, on-the-job treatment, promotion, layoff, and termination.
Job Duties
Working in a collaborative environment, the Director of Institutional Research will provide leadership in compiling, analyzing, and interpreting institutional data to complete external reports and surveys, and publishing information for consumption by internal users and processes. This position oversees and ensures data integrity, reporting compliance, and the processes for institutional data collection, ensuring quality and validity of data. The Director will support other key activities impacting student success, including program reviews, accreditation, and strategic planning initiatives. This position plays a key role in promoting a culture of innovation by providing information and analysis for decision-making and continuous improvement.

This role resides within the newly created Division of Operational Excellence, which includes many operational areas, including Financial Aid, Student Accounts, Veterans Services, Registration, One-Stop Student Service, and Enrollment Services, and works closely with Academic Affairs as well as the Office of Strategic Information with respect to analytics, assessment, and accreditation. The successful candidate must be committed to fostering a culturally diverse atmosphere for faculty, staff, and students.

Responsibilities:
• Set the policies and procedures for responding to data requests, surveys and compliance reports, and for publishing the University fact book
• Decide best practices for which research methods and variables are appropriate for various types of data requests, both ongoing and ad hoc
• Decide how to allocate the workload for Institutional Research team
• Determine priority of tasks to be accomplished
• Supervises Research Analyst
• Manage institutional reporting, including preparation of required federal, state, and national reports/surveys, census, and university fact book; ensure accuracy, timeliness, and compliance with reporting requirements
• Provide accurate and timely statistical support and evaluation data for program accreditations
• Ensure institutional research activities align with and support the University's strategic plan, institutional effectiveness goals, and accreditation requirements. Facilitate quality improvement to enhance understanding, improve data collection and reporting, and promote data driven decision-making
• Oversee and ensure data integrity, maintain dictionary of common data definitions, and ensure institutional data collection and reporting processes are reliable, valid, and ethical
• Collaborate with University leadership, stakeholders and other departments to identify data analysis needs and assist in the collection, analysis and interpretation of data to meet those needs
• Track and analyze data, converting it into actionable information for decision-making
• Generate accurate data and effective analysis of ad hoc data
• Work with IT staff to maintain data warehouses and data marts to use in longitudinal analyses
• Develop, administer and analyze internal surveys needed for assessment and evaluation projects using sound principles of survey design and methodologies
Job Qualifications
Minimum Qualifications:
• Bachelor's degree in a relevant field such as actuarial science, applied mathematics, applied statistics, business, data analytics, data science, educational research, higher education administration, information systems, social sciences, etc.
• Advanced knowledge of quantitative and qualitative research methodologies and applications
• Advanced knowledge of educational evaluation standards and related practices
• Advanced knowledge of statistical and descriptive analysis methods and tools (such as SPSS, Excel, Power BI, etc.)
• Knowledge of student information systems, database management/querying (such as SQL Server), and reporting applications (such as Business Objects)
• Ability to perform descriptive and inferential statistical analyses on large databases
• Ability to query databases, generate the most appropriate visualizations for data storytelling and provide longitudinal trends for key performance indicators
• Ability to set goals, meet deadlines and effectively work on multiple projects simultaneously
• Strong interpersonal skills and ability to communicate and collaborate effectively with stakeholders and colleagues
• Ability to demonstrate institutional effectiveness to internal and external constituencies
• Ability to understand complex processes and anticipate how changes impact other areas
• Ability to analyze existing processes, and take initiative and/or make appropriate suggestions regarding process improvements


Preferred Qualifications:
• Master's degree in a relevant field such as actuarial science, applied mathematics, applied statistics, business, data analytics, data science, educational research, higher education administration, information systems, social sciences, etc.
• Knowledge of Colleague user interfaces and coding systems
• Advanced knowledge of methods for designing, managing and disseminating studies
• Previous experience in higher education institutional research
• Previous experience with federal, state, and national reporting and surveys for higher education, such as IPEDS, Common Data Set, UCAN, US News, Petersons, etc.
• Ability to train stakeholders on an individual and group basis to increase data usage, data accuracy and comprehension levels
• Strong technical skills
Institution Description
Maryville University is a selective, comprehensive and nationally ranked private institution with over 6,400 students. Maryville offers more than 75 degrees at the undergraduate, masters and doctoral levels to students from 50 states and 47 countries. Consistently ranked as a top private school by Forbes and Kiplinger's, in 2012 and 2013 Maryville was named the No. 1 Overperforming University in the nation by U.S. News & World Report. Maryville's athletics teams compete in 18 sports at the NCAA Division II level in the Great Lakes Valley Conference. Founded in 1872, the University is ideally situated on 130 picturesque acres in West St. Louis County.
Benefits
• Medical/Dental/Vision/Disability/Life Insurance
• Retirement Program
• Employee Tuition Remission
• Leaves (Holiday, sick, vacation and personal holiday)
Application Due Date: 2019-02-28
Job Start Date: 2019-03-25
Salary: Dependent on qualifications and experience.
City: St. Louis
State/Province/Region: MO
Institution: Maryville University
Reports To: Assistant Vice President Operational Systems ad Quality Assurance
Staff # Reporting to Position: 0
Reports In Office: Operational Excellence
---
Search for openings in IR, effectiveness, assessment, planning, and related fields at higher education institutions in the U.S. and abroad.
Job Board
Resources & Tools