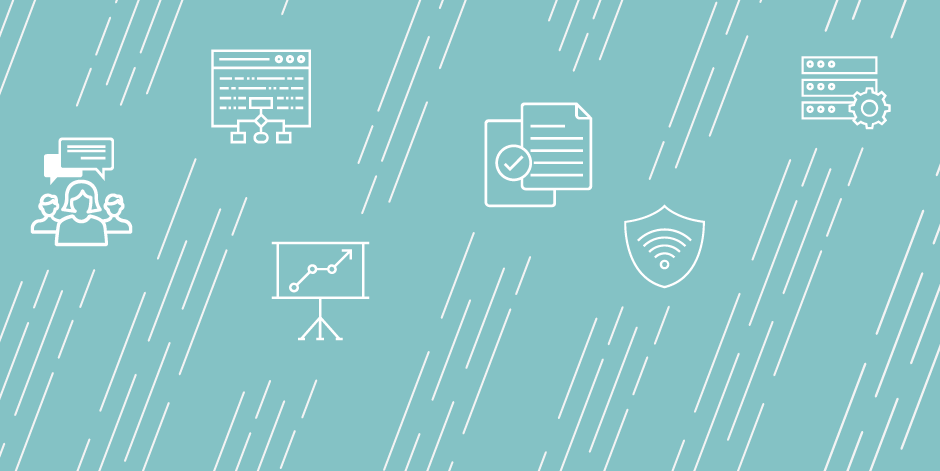 Associate Director of Data Management
Application Procedure:
To learn more and to apply please visit our
website
.
Job Duties
The Associate Director of Data Management will work closely with the Assistant VP of Enrollment Analytics, the Enrollment Analytics team, and operational systems leads across the Enrollment Management division to ensure the accurate, timely, and efficient delivery of data to support the Enrollment Management division's reporting environment as well as enhancing and maintaining an analytic infrastructure for student data analysis.

The Associate Director will be responsible for data quality and consistency throughout the division; working with EM units to ensure efficient passing of data between systems, facilitating resolution of data discrepancies, working with University Decision Support to produce data for internal and external reporting and work with Data Administration to ensure the successful passage of data to the Operational Data Store and Warehouse. He/she will ensure that data can meet standard and ad hoc reporting and analytical needs, develops and standardizes reporting procedures utilizing streamlined reporting activities and processes, and establishes efficient methods of prioritizing, monitoring and reporting.

The Associate Director will facilitate data exchange between external consultants and vendor to procure data to support strategic decision making within Enrollment Management.

The Associate Director will serve as the unit's Subject Matter Expert, providing support to the University's community of data analysts with regard to admissions data, and serving on various university committees related to data standards.

The Associate Director will work closely with the Enrollment Analytics team on advanced analytics/data science initiatives, providing support around the data preparation, extraction and manipulation processes.

The Associate Director will work to develop a data lake for the Enrollment Management unit, extracting data from sources across the university and staging them for use in various analytic projects.

The Associate Director will work closely with the Enrollment Management division, Business Intelligence and other key departments to identify key business requirements for technological enhancements or any analytical systems/databases needs and issues.
Job Qualifications
Required
• Bachelor's degree in a technical or quantitative field, Master's preferred;
• 4-6 years of technical experience as business systems analyst;
• Demonstrated ability to understand various data structures and common methods in data extraction and transformation
• Experience writing SQL code to query databases
• Proficiency with Tableau Desktop reporting platform
• Proficiency with data preparation software such Tableau Data Prep, Alteryx, TOAD, or Veera
• Proficiency with statistical software such as SPSS Statistics or R
• Excellent organizational and time management skills
• Ability to work collaboratively and effective customer service skills
• Ability to manage multiple concurrent projects and activities yet maintain attention to detail

Preferred
• Experience in Higher Education
• Experience with Higher Education data systems such as Banner, PowerFaids, Sunapsis
Institution Description
Founded in 1898, Northeastern is a global, experiential, research university built on a tradition of engagement with the world, creating a distinctive approach to education and research. The university offers a comprehensive range of undergraduate and graduate programs leading to degrees through the doctorate in nine colleges and schools, and select advanced degrees at graduate campuses in Charlotte, North Carolina, Seattle, Silicon Valley, and Toronto.
Benefits
Grade 12, For detailed information on Benefits for this position please visit our Benefits
website
.
Application Due Date: 2019-02-25
Job Start Date: 2019-03-25
Salary: Dependent on qualifications and experience.
City: Boston
State/Province/Region: MA
Institution: Northeastern University
Reports To: Assistant VP of Enrollment Analytics
Staff # Reporting to Position: 0
Reports In Office: Enrollment Management
---
Search for openings in IR, effectiveness, assessment, planning, and related fields at higher education institutions in the U.S. and abroad.
Job Board
Resources & Tools