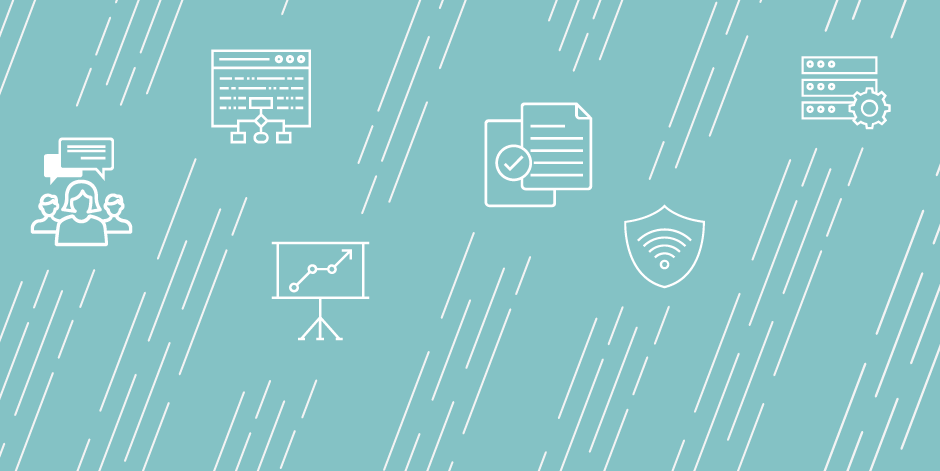 Application Procedure:
All applicants must apply online at this
website
.
If you need assistance with the application, please contact the Human Resources Office at: (972) 985-3783.
Job Duties
- Work with Academic Services and IRO research staff to assist in conducting various types of research, analyzing various types of data, and producing reports to support effective decision-making and policy formation within the District.
- Provide data analysis services and support to Collin College administrators, faculty, staff, and other members of the college community as needed.
- Design evaluation plans responsive to grant applications, support establishment of program level outcomes, and gather data to monitor the impact of the district's Quality Enhancement Plan.
- Gather data about employment and industry needs, curriculum outcomes, and general education metrics including market demand for new and existing programs, course and program success, instructional strategies, and other data as needed.
- Support assessment activities including student artifact collection, assessment preparation, and assessment development.
- Convert complex data and overall findings into user friendly tables, graphs, and narrative reports for use by Collin College administrators, faculty, staff, and others as needed.
- Assist in the design, administration, and maintenance of the Collin College Data Warehouse & Business Intelligence System including, but not limited to, data verification, customization specifications, user security, end-user training, the import of system data, and other various data warehouse administration duties as needed.
- Create, update, and maintain advanced technical documentation including, but not limited to, user guides, data dictionary entries, customization specifications, and report inventories.
- Query data from various systems including, but not limited to, the Collin College Student Information System (Banner), the Collin College Data Warehouse, the Texas Higher Education Coordinating Board, THECB), the Integrated Post-secondary Education Data System (IPEDS), along with various other data resources.
- Extract and analyze data using various software packages including, but not limited to, Microsoft Excel, Microsoft PowerBI, SPSS, R, Oracle SQL Developer, eVisions Argos, Tableau, and other tools as needed.
- Perform other duties as assigned.
- Perform all duties and maintain all standards in accordance with college policies, procedures and Core Values.
Job Qualifications
- Knowledge of microcomputer hardware and software, and the ability to quickly learn new hardware and software concepts and applications
- Basic knowledge of statistics, and the ability to understand and analyze quantitative information
- Strong written, oral, and interpersonal skills
- Experience working with SQL (Structured Query Language) and working with Oracle, SQL Server, MySQL or other relational database system
- Experience with Ellucian Banner or other higher education ERP system preferred
- Experience using statistical software (SPSS, Stata, R, and/or SAS) preferred
- Experience evaluating performance and analyzing data/metrics
- Communicate technical and complex information both orally, visually, and in writing
- Provide technical advice and support to users
- Work independently and make necessary decisions within department guidelines
- Ability to understand, create, and maintain technical and end-user documentation on a variety of software
- Detail-oriented and ability to keep accurate, well-organized records
- Ability to work cooperatively with other employees and actively participate as a team member in terms of setting goals, making decisions, working on projects, and support efforts of the department and the District
- Ability to work effectively without undue instruction or supervision
- Effective time-management skills, ability to meet deadlines, and the ability to shift quickly between several tasks without loss of continuity

- Bachelor's degree in a related field from a regionally accredited institution required with a minimum of three (3) credit hours in statistics required. Master's degree from a regionally accredited institution preferred.
- Three (3) years of work experience in a research-related position or any equivalent combination of training or experience.
Institution Description
Collin College is a community college district which services Collin and Rockwall counties, located north and northeast of Dallas, TX. Since offering its first classes at area high schools in 1985, Collin College has expanded to serve over 55,000 credit and continuing education students each year. The only public college in the county, the college offers more than 100 degrees and certificates in a wide range of disciplines. The college currently has 7 locations with 2 more currently under construction set to open in Fall 2020 and 2 more in the planning stages set to open in Fall 2021.

The Institutional Research Office serves as the official reporting office for the entire district. The office oversees program and service evaluation, and official statistical and research support for decision-making and policy analysis at every level of the organization. We provide data to support and maintain regional accreditation and support academic department's efforts to obtain and maintain various professional accreditation. The colleges' Data Warehouse & Business Intelligence System is also managed out of the Institutional Research Office.
Benefits
Salary: $50,440 and $55,484 depending on qualifications and experience.
Application Due Date: 2019-02-01
Job Start Date: 2019-02-01
Salary: $40000 - $60000
City: McKinney
State/Province/Region: TX
Institution: Collin County Community College District
Reports To: Director, Business Intelligence & Data Warehousing
Staff # Reporting to Position: 0
Reports In Office: Institutional Research
---
Search for openings in IR, effectiveness, assessment, planning, and related fields at higher education institutions in the U.S. and abroad.
Job Board
Resources & Tools