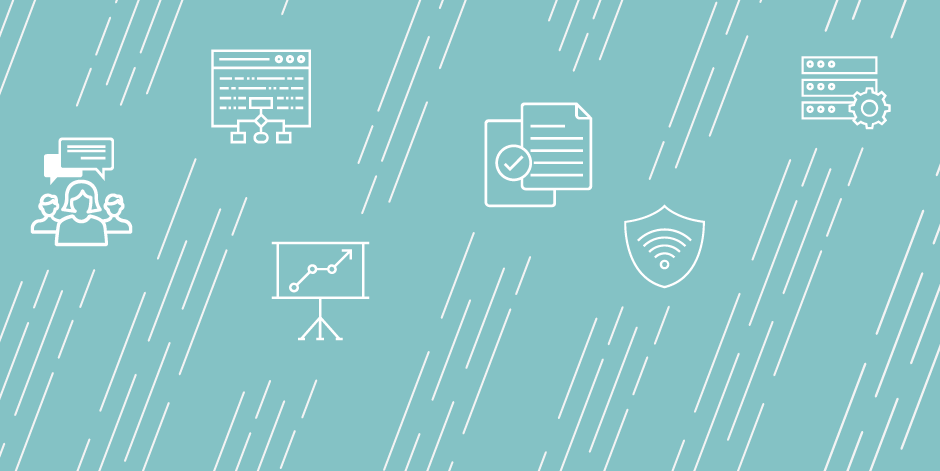 Senior Institutional Research Analyst
Application Procedure:
Submit an online application to this
website
and upload in one file attachment your resume, cover letter, describing your specific qualifications for each position AND three (3) professional references who can comment upon your education and/or job related experience. Position ID 10052
Job Duties
Reporting directly to the Director of Institutional Research, the Senior Institutional Research Analyst will support the Institutional Research office¿s core activity of capturing, analyzing and interpreting data for university decision-making. The incumbent will be able to present the salient results of research in a clear, concise and compelling fashion.

The Senior Institutional Research Analyst will have the interest and skill in conducting quantitative and qualitative research and for identifying, analyzing, and presenting institutional data trends related to enrollment, retention, graduation, demographics, student outcomes and other measures.

This work will involve developing clear research objectives and questions, working with executives, faculty and staff across the university to collect and refine data, producing descriptive and inferential analyses, synthesizing findings in written and graphical reports, and presenting results to audiences. This position will also develop planning reports and materials for program review describing the scope, quality, and impact of academic programs.
Job Qualifications
Master's degree in a field with training in relevant research and statistical methods (computer science or information science, social sciences, education, business, statistics, etc.) or an equivalent combination of education and experience to successfully perform job responsibilities.

Two or more years of applied research and analytical experience, ideally academic and/or non-profit experience. Experience with student and faculty information strongly desired. Experience in using Oracle Campus Solutions very helpful.

Ability to conduct research studies using appropriate quantitative analytical methods including but not limited to; descriptive, inferential, and predictive statistics, as well as qualitative analysis methods.

Experience with querying, statistical, and data visualization software such as SAS, r, SQL, Python, Tableau, Power BI, WebFocus, and others.

Experience in project management and organizational skills, including the ability to manage several projects simultaneously and meet deadlines.

Demonstrated ability to translate data into information using analytical writing and data visualization techniques. Ability to design and produce reports and to present data with clarity in narrative, tabular, graphical, and other appropriate formats.

Experience in assuring integrity in analysis and reporting, including the ability to analyze complex data sets and troubleshoot data integrity issues.

Demonstrated skill in collaborating and communicating effectively with diverse constituencies. Ability to represent the office on committees and provide consultative services as needed.
Institution Description
San Francisco State is an Equal Opportunity Employer and does not discriminate against persons on the basis of race, religion, color, ancestry, age, disability, genetic information, gender, gender identity, gender expression, marital status, medical condition, National origin, sex, sexual orientation, covered veteran status, or any other protected status. Reasonable accommodations will be provided for qualified applicants with disabilities who self-disclose by contacting the Senior Human Resources Manager.

San Francisco State is a 100% Smoke/Vapor-Free Campus. Smoking or Vaping of any tobacco/plant-based substance is not permitted on any University properties.

This position may be a "designated position" in the California State University's Conflict of Interest Code. The successful candidate accepting this position may be required to file Conflict of Interest forms subject to the regulations of the Fair Political Practices Commission.
Benefits
Threaded through our Total Compensation package is a commitment to Bridging Life's Transitions. SF State is committed to providing our employees with a comprehensive program that rewards efforts that are appreciated by your colleagues, students and the customers we serve.

We offer a competitive compensation package that includes Medical, Dental, Vision, Pension, 401k, Healthcare Savings Account, Life Insurance, Disability Insurance, Vacation, and Sick Leave as well as State Holidays and a dynamic Fee Waiver program, all geared towards the University's commitment to attract, motivate and retain our employees.
Application Due Date: 2019-03-01
Job Start Date: 2019-03-01
Salary: Dependent on qualifications and experience.
City: San Francisco
State/Province/Region: CA
Institution: San Francisco State University
Reports To: Director of Institutional Research
Staff # Reporting to Position: 0
Reports In Office: Institutional Research
---
Search for openings in IR, effectiveness, assessment, planning, and related fields at higher education institutions in the U.S. and abroad.
Job Board
Resources & Tools