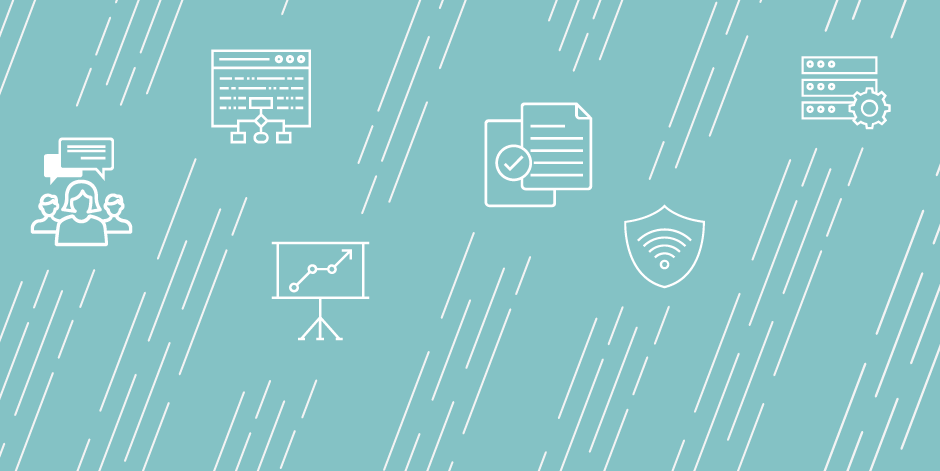 Application Procedure:
This position will remain open until filled, with initial applicant screening taking place on January 30, 2019. T
o learn more and to apply please visit this
website
.
A complete application will include a resume, cover letter and contact information for three professional references
Job Duties
Training content will focus on the accurate collection, retrieval, and interpretation of university data. Prepare information and materials to be used in conducting and/or facilitating training, meetings or seminars, including training guides, participant manuals, videos, slides, and other materials. Select and utilize effective training methods such as individual coaching, group instruction, demonstrations, meetings and workshops. Schedule, coordinate, and promote training classes and workshops. Perform logistical functions to include registration and classroom/lab set-up. Provide group training or individualized assistance to participants. Prepare and maintain records of participation.

Acquire, analyze and interpret quantitative and/or qualitative data from UAA data repositories. Initiate new research, work and projects. Make data comparisons. Solve research questions/problems using analytical skills. May use fiscal/statistical knowledge to create reports, and combine work with work of other research professionals and faculty to produce complete projects. Report data to external and internal audiences. Provide computer and database programming to support data needs. Manage research database.
Job Qualifications
Knowledge of training principles. Knowledge of research methods, analytical procedures, and standard reporting procedures. Ability to conduct classroom training, workshops, or seminars. Ability to gather and organize information for course/training development. Skills in effective oral and written communication. Ability to maintain effective working relationships with others. Skills in accurate data collection methods. Strong computer skills, and ability to use computerized tools to organize and analyze information and communicate findings.

Demonstrated experience in communicating effectively and presenting complicated information to a variety of audiences. Demonstrated experience in organizing information and developing materials to share with others. Experience in analyzing data sets and presenting findings in written reports. Experience in organizing and completing complex projects. Experience working in a team environment.

Bachelor's degree with coursework in Advanced Statistics or three years' experience with statistical software.
Institution Description
The University of Alaska Anchorage is the state's largest post secondary institution. It is comprised of the Anchorage Campus located in the heart of Alaska's largest city, as well as Kenai Peninsula College, Matanuska Susitna College, Kodiak College and Prince William Sound College, all located in some of the most beautiful places in Alaska.

The Office of Institutional Research (IR) supports UAA's mission through the effective development, efficient delivery, and appropriate education in the use of information for decision making. This position will work with the IR team and others across the campus to develop training materials, and schedule and present workshops on the effective uses of data. They will also manage projects and prepare reports and analysis on specific topics.
Benefits
This is a full-time, 12 month, exempt staff position, Grade 79, with both a competitive salary and full benefits package which reports to the Associate Vice President for Institutional Research.
Application Due Date: 2019-03-01
Job Start Date: 2019-03-01
Salary: Dependent on qualifications and experience.
City: Anchorage
State/Province/Region: AK
Institution: University of Alaska Anchorage
Reports To: Associate Vice Provost for Institutional Research
Staff # Reporting to Position: 0
Reports In Office: Institutional Research
---
Search for openings in IR, effectiveness, assessment, planning, and related fields at higher education institutions in the U.S. and abroad.
Job Board
Resources & Tools