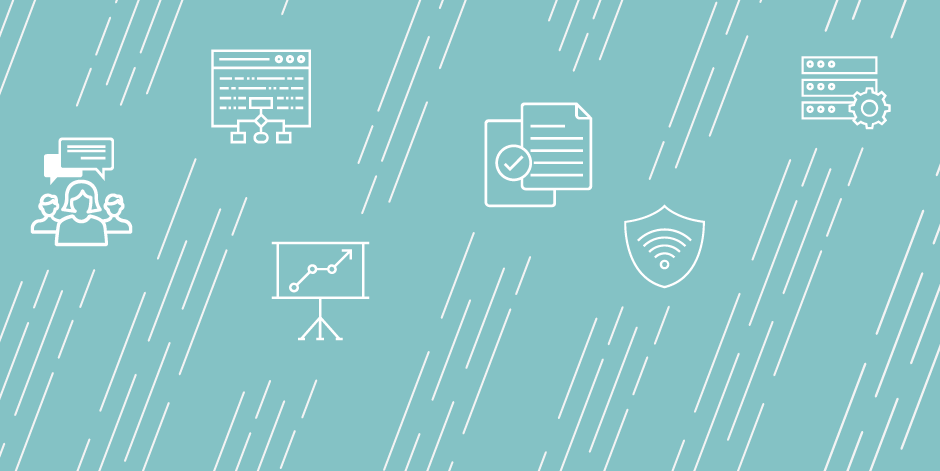 Institutional Research Associate
Job Duties
Develop and disseminate reports on official university statistics for internal and external audiences; develop reports in response to ad hoc data requests.

Report official campus statistics to external agencies including the Integrated Postsecondary Education Data System (IPEDS), US News and World Report, and college guides.
Create and maintain data visualizations, including Tableau dashboards, for internal and external audiences.

In close collaboration with the Associate Director of Institutional Research, lead or collaborate in the preparation of research studies to inform decision making and planning; conduct statistical analyses and prepare reports and presentations of the findings; present findings to relevant audiences.

Assist in data management and governance processes for the Institutional Research team. Identify data quality issues and work with appropriate staff to resolve issues and processes as needed; develop and implement data validation procedures and models that will best meet the planning and decision support needs of the campus.

Collaborate with the Decision Support team to support the validation of official data and ensure consistent data governance processes.

Participate in institutional research or other higher education professional organizations and keep abreast of national, state and local educational issues.

Perform other duties as assigned or requested.
Job Qualifications
Typically a Bachelor's in the social sciences, statistics, or a related field (Master's or Doctoral degree preferred). Incumbent will be expected to continue upgrading knowledge, skills, and abilities needed to keep abreast of regulation/policy changes.

Minimum two years of experience in data analysis, and research design and implementation in an institution of higher learning or other similar setting.

Experience with querying databases using SQL or other programming knowledge. Experience with Banner is a plus.

Demonstrated knowledge in the areas of quantitative research methods, research design, and statistical analysis techniques; established competency using statistical analysis software such as R, SAS, or Stata. Experience with Stata is a plus.

Ability to visualize data into interactive tables and charts. Experience with Tableau is a plus.

Familiarity with the academic enterprise and knowledge of key issues and concepts in higher education.

Exemplary communication skills (both written and oral) as evidenced by the preparation of comprehensive research reports and executive summaries that present complex or technical information in an easily understood fashion.

Ability to work effectively with a variety of individuals and diverse groups; demonstrated success working collaboratively with administrators, faculty, and staff.

Ability to prioritize and manage multiple and varied projects and initiatives.
Institution Description
Located between the Pacific Ocean and downtown Los Angeles, Loyola Marymount University, the University of Silicon Beach, is ranked in the top 12 percent of higher education institutions nationally by The Wall Street Journal. Founded in 1911, LMU is the largest Jesuit, Catholic university in the Southwest, with more than 6,000 undergraduate students and more than 3,000 graduate and law students. A comprehensive university, LMU offers 58 undergraduate majors and 53 minor programs, along with 48 master's degree programs, one education doctorate, one juris doctorate, one doctorate of juridical science and 13 credential/authorization programs. U.S News & World Report ranks LMU 3rd best in the West; the School of Film and Television is ranked 8th nationally by The Hollywood Reporter; LMU's undergraduate entrepreneur program is ranked 13th by U.S. News and World Report; and Best Colleges.com ranks LMU at No. 7 nationally among Catholic universities.
Application Due Date: 2019-05-01
Job Start Date: 2019-02-01
Salary: Dependent on qualifications and experience.
City: Los Angeles
State/Province/Region: CA
Institution: Loyola Marymount University
Reports To: Associate Director of Institutional Research
Staff # Reporting to Position: 0
Reports In Office: Institutional Research and Decision Support
---
Search for openings in IR, effectiveness, assessment, planning, and related fields at higher education institutions in the U.S. and abroad.
Job Board
Resources & Tools