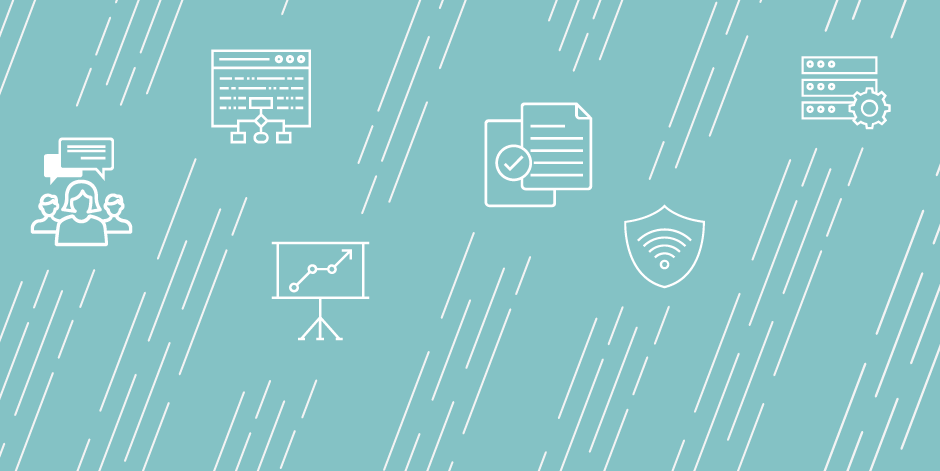 Higher Education Analyst I
Application Procedure:
To be included in the applicant pool applications/resumes must be submitted through our online process:
https://hr.duke.edu/careers/apply
The job requisition number is 401545867
Job Duties
Work Performed
1. Support service oriented DUSON IR processes that provide information to faculty and staff as needed in support of their decision making and reporting needs. Help educate the school about this service and its value to encourage use.
2. Work with DUSON's Director of Institutional Research, administrative offices, and academic units for strategic reporting in the form of analysis, data exploration, and interpretation.
3. Uses database query tools, statistical and analytical software, and data discovery tools to extract, manipulate, and analyze data, trends, and patterns.
4. Designs and establishes systems that manage, store and retrieve static data for analysis to answer school needs, ad hoc requests, and research needs
5. Develop, test, publish, and maintain the centralized school-level reports in Tableau as the primary Institutional Research reporting environment. Use university enterprise databases, static school databases, and others to create and distribute defined routine reports to management and specialized reports, when requested.
6. Create and distribute specialized reports when requested.
7. Prepare, review and submit responses to multiple external surveys from groups such as AACN, USN&WR and Peterson's.
8. Research, gather, analyze, and summarizes information for complex data projects. This includes collection and analysis of large amounts of institutional and school data, comparative data resources, and other public resources. Assignments may require analysis of multiple factors or data sources, internal and external to the university.
9. Support faculty PIs or PDs in need of information to prepare grant proposals or reports required by external agencies or other Duke administrators.
10. Follow the school's data release policy consistently, ensuring appropriate approvals prior to releasing information as defined in the policy.
11. Maintain the centralized school-level database (e.g.: BiSON) and reporting system (Reports Central) as the primary IR tool.
12. Collect, analyze and interpret data relating to the key sectors within the school and identify corresponding policy implications and/or recommendations. Provide information on results against identified benchmarks, trends, interrelationships among key sector variables and offer related recommendations.
13. Perform work in close coordination with applicable school leaders, data managers, and staff designated as being responsible for the capture and input of department or program specific data.
14. Utilize data management best practices and ensure the highest level of rigor in the use of data in a consistent manner to produce information that is consistently credible and accurate.
15. Participate as a member of Duke's IR community, representing the SoN in collaborations with other IR staff.
16. Perform other related duties incidental to the work described herein.
Job Qualifications
Work requires advanced knowledge of both statistical analysis and interpretation, generally acquired through completion of a master's degree in social-sciences related field. At least two years of experience using business intelligence software such as Tableau or Power BI required. Proficiency using SAS, SPSS, MS Office suite, and Structured Query Language (SQL) preferred. Experience in a higher education institution preferred. Work requires demonstrated experience working on complex projects that require a high level of collaboration in a matrix organization to be successful. This position requires initiative, curiosity, attention to detail, and effective communication skills.
Institution Description
A diverse community of scholars and clinicians, Duke University School of Nursing is educating the next generation of transformational leaders in nursing. We advance nursing science in issues of global importance and foster the scholarly practice of nursing. We have been ranked second in the nation by the U.S. News and World Report for its 2019 Best Nursing Schools rankings. The School offers master's, PhD and doctor of nursing practice degrees as well as an accelerated bachelor of science in nursing degree to students who have previously graduated from college.
Benefits
Duke's overall benefit plan has long been recognized and valued because of its comprehensiveness and competitiveness in the market. In addition to a robust array of traditional benefits such as medical care, dental care and retirement, Duke also offers a wide range of family-friendly and cultural benefits to attract, support and reward the skilled employees that help Duke remain a premier education, research and health care institution.
Application Due Date: 2019-06-30
Job Start Date: 2019-03-01
Salary: Dependent on qualifications and experience.
City: Durham
State/Province/Region: NC
Institution: Duke University
Reports To: Director of Institutional Research
Staff # Reporting to Position: 0
Reports In Office: Duke School of Nursing Office of Institutional Research
---
Search for openings in IR, effectiveness, assessment, planning, and related fields at higher education institutions in the U.S. and abroad.
Job Board
Resources & Tools