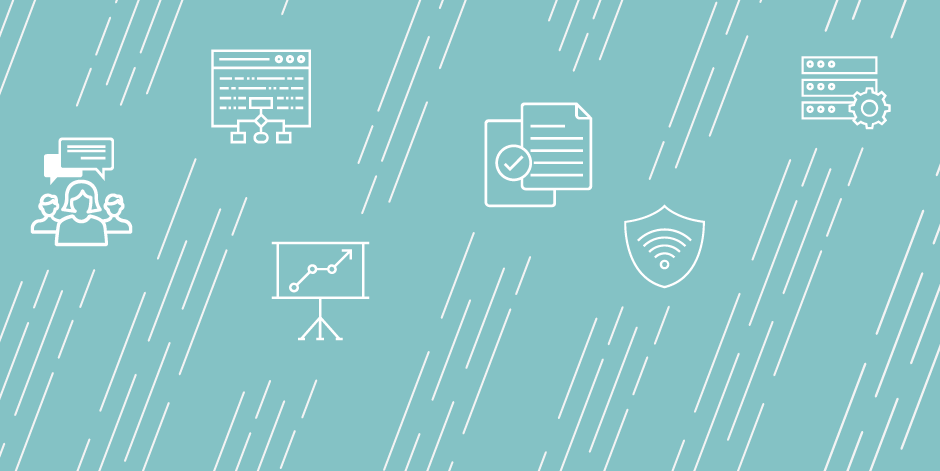 Vice President Accreditation
Job Duties
This is a senior staff position that serves as the secretary to the AOA's Commission on Osteopathic College Accreditation (COCA), an independent body, which serves the public be establishing, maintaining, and applying accreditation standards and procedures to ensure that academic quality and continuous quality improvement delivered by the colleges of osteopathic medicine (COM's) reflect the evolving practice of osteopathic medicine. 

The Department of Accreditation is responsible to provide staff support to the AOA's accreditation program for colleges of osteopathic medicine.  The Vice President directs the operations and administration of the Department of Accreditation and provides staff leadership in the development of all programs administered through the department.

Essential Functions
1.  Directly supervise the Associate Vice President of Accreditation and the Accreditation staff.
2.  Lead the development and implementation of strategic initiatives to advance the mission of COCA.
3.  Coordinated staff evaluations and recommendations for promotion, retention or reassignment.
4.  Develop departmental revenue and expense projections and review budgets for submission to the Senior Vice President of Education and Accreditation.  Assist other budget managers or the department in the preparation and submission of their budgets.  Monitor and review budgets throughout the year.
5.  Analyze and recommend staff support for assigned committees.
6.  Analyze and recommend personnel requirements of the department.
7.  Serve as official AOA liaison to the U.S. Department of Education.
8.  Serve as liaison to the AOA Department of Government Relations on matters related to the Higher Education Act and other topics pertaining to osteopathic medical education as may be assigned.
9.  Maintain liaison with American Association of Colleges of Osteopathic Medicine and other stakeholder groups and external agencies as directed.
10.  Prepare reports for AOA officers and staff as required.
Job Qualifications
1.  Education:  Earned doctoral degree, D.O. or PhD., preferably in a health related discipline or in education.
2.  Experience:  General administrative and management abilities acquired in at least 8-10 years of management experience in a health care of other professional association, or experience at a senior executive level with an institutional or programmatic accrediting agency or experience of a similar nature in an osteopathic medical education program.
3.  License or Certification:  n/a
4.  Special Skills and Equipment:  Outstanding analytical and critical thinking skills with an outcome orientation.  Must have superior interpersonal skills and knowledge of medical education administration and the accreditation policies and procedures of the U.S. Department of Education.  Demonstrated ability to manage a team.  Exceptional verbal and written communication skills including public speaking.  
5.  This position is based in the AOA Chicago office.  Significant travel including evenings and weekends is required (up to 35%).  Physical demands include the ability to remain in a stationary position, the ability to move from one work site to another, the ability to operate office equipment and the ability to move supplies and equipment up to 25 pounds.
Institution Description
Located in the heart of Chicago's Magnificent Mile, the American Osteopathic Association's Mission is to advance the distinctive philosophy and practice of osteopathic medicine; with a Vision to be the professional home for all osteopathic physicians.  With well over 40,000 active members, we work to advance the cause of osteopathic medicine in the United States and the world.
Benefits
Comprehensive Health, Dental, Vision, Health Savings Account, STD, LTD, matching 401(k) Retirement Plan, generous PTO plan.
Application Due Date: 2019-11-29
Job Start Date: 2019-12-16
Salary: Dependent on qualifications and experience.
City: Chicago
State/Province/Region: IL
Institution: American Osteopathic Association
Reports To: Chief Executive Officer
Staff # Reporting to Position: 6
Reports In Office: Accreditation
---
Search for openings in IR, effectiveness, assessment, planning, and related fields at higher education institutions in the U.S. and abroad.
Job Board
Resources & Tools