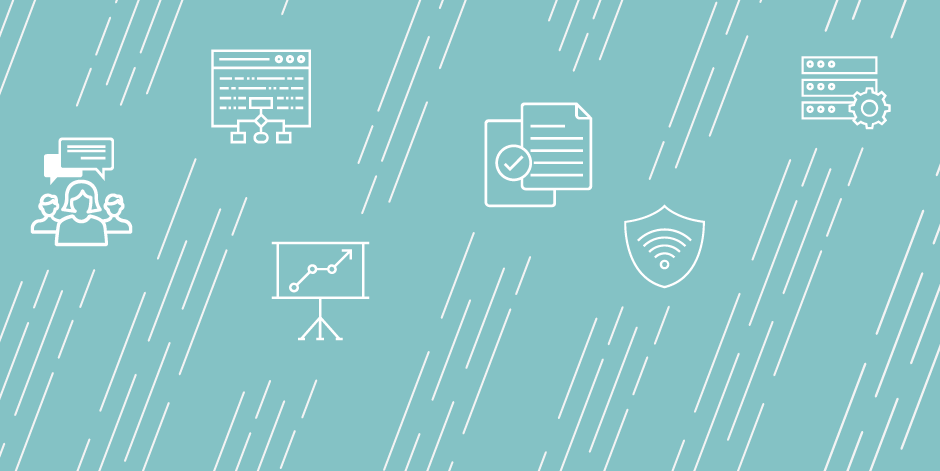 Business Intelligence Analyst
Application Procedure:
https://www.governmentjobs.com/careers/northcarolina/jobs/2336323/business-systems-analyst-ii-business-intelligence-analyst
The North Carolina Community College System Office uses the Merit-Based Recruitment and Selection Plan to fill positions SUBJECT to the Office of State Human Resources Act (OSHR) with highly qualified individuals.
Individuals interested in applying for this position must complete the online process at https://www.nc.gov/jobs, Résumés will not be accepted in lieu of the application. Work history and credentials must appear on the application to receive consideration during the selection process.
For further information, please contact:APRIL TIBBS, HR TECHNICIAN III
North Carolina Community College System
Human Resources | Caswell Building
5001 Mail Service Center | Raleigh, NC 27699-5001
Phone: (919) 807-7177 | Fax: (919) 807-7222
Email: tibbsa@nccommunitycolleges.edu
Job Duties
This position will be responsible for designing, developing, and deploying a new public-facing Business Analytics solution for the North Carolina Community College System. This position will work collaboratively with business owners, IT developers, and college stakeholders to gather and analyze business objectives, technical data requirements, and associated data flows that will be leveraged by the new public-facing Business Analytics solution to help users generate immediate insights and explore and solve interesting and emerging business problems in areas related to curriculum, continuing education, adult education, career and technical education, financial aid, student services, and workforce training.
Job Qualifications
Knowledge, Skills and Abilities / Competencies
Strong analytical skills.
Ability to interpret business needs and to translate them into application and operational requirements.
Knowledge of higher education operations and policy issues including but not limited to: curriculum programs, continuing education programs, adult literacy programs, dual enrollment programs, career and technical education, financial aid, student services, and work force training.
Understanding of educational business processes and data needs.
Understanding of general data architecture principles.
Knowledge of methods and techniques used in gathering, cleaning, transforming, analyzing, and reporting educational data.
Understanding of best practices in data visualization.
Experience with producing interactive data visualizations.
Experience in managing projects.
Ability to work independently and cross-functionally to establish and achieve project goals.
Excellent facilitation, interpersonal, negotiation, and conflict resolution skills.
Excellent verbal and written communication skills including the ability to interact and communicate effectively with technical and non-technical stakeholders.
Intellectually curious, creative, innovative, resourceful, and detail-oriented.
Minimum Education and Experience Requirements
Bachelor's degree from an appropriately accredited institution in a discipline related to the area of assignment with three years of programmatic experience related to the area of assignment; or an equivalent combination of training and experience.
 
PREFERRED QUALIFICATIONS: Bachelor's degree from an appropriately accredited institution in Business Administration, Social Science, Computer Science, Data Analytics/Business Intelligence, or another related filed. Three years of experience in business consultation, process improvement, data analytics, research, or assessment. Preference is given to applicants with experience working in higher education and experience using SAS, SPSS, Tableau, and/or other analytical and/or visualization software. Familiarity with project management principles and practices and/or agile product development is desired.
 
Institution Description
The mission of the North Carolina Community College System is to open the door to high-quality, accessible educational opportunities that minimize barriers to post-secondary education, maximize student success, develop a globally and multi-culturally competent workforce, and improve the lives and well-being of individuals.
Benefits
State of North Carolina employees have the opportunity to participate in a compelling array of benefits to enhance their quality of life, their health, and their future. Benefits include employee health insurance options, standard and supplemental retirement plans, NC Flex (a variety of high-quality, low cost benefits on a pre-tax basis), and paid vacation, sick, and community service leave, to name a few. Some benefits require 30 + hours work/week for participation. To find out about these, and other programs, please visit our Employee Benefits page: https://oshr.nc.gov/state-employee-resources/benefits
Application Due Date: 2019-02-12
Job Start Date: 2019-04-01
Salary: $57393 - $66932
City: Raleigh
State/Province/Region: NC
Institution: North Carolina Community College System
Reports To: Director of Program Evaluation
Staff # Reporting to Position: 0
Reports In Office: Research and Performance Management
---
Search for openings in IR, effectiveness, assessment, planning, and related fields at higher education institutions in the U.S. and abroad.
Job Board
Resources & Tools