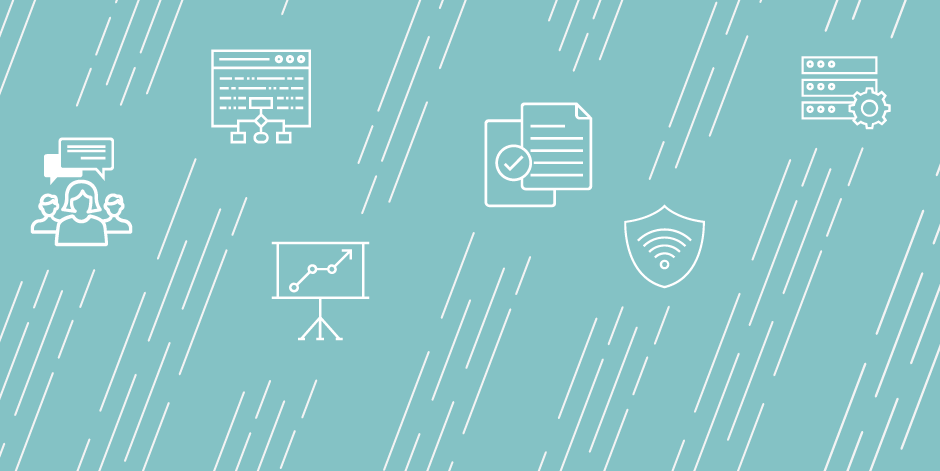 Manager, Market Research and Evaluation
Application Procedure:
To learn more and to apply please visit our
website
.
Job Duties
Summary/Objective
The Manager, Market Research and Evaluation has primary responsibility for the coordination of all ASAE program evaluations as well as for providing project management support to market and industry research studies. This position will manage all phases of the design, implementation, and production of ASAE program evaluation surveys and other market research projects on a wide variety of topics in association management. The Manager, Market Research and Evaluation will also manage the analysis and reporting of statistical data for ASAE reports to internal staff, Boards, volunteers, membership and external parties as needed.
Essential Functions
Reasonable accommodations may be made to enable individuals with disabilities to perform the essential functions.
Market Research and Program Evaluation (60%)
1.Manage the design, format, scheduling and deployment of conference and educational programming evaluation instruments through web-based survey software.
2.Perform data cleanup and preparation, including merging large datasets, creating new variables, etc.
3.Conduct summary analyses of data. Prepare detailed statistical tables, charts and graphs, and interpretation and recommendations for use in research reports.
4.Present findings (written and oral) of study results to internal staff, Boards, volunteers, membership and external clients as needed.
5.Respond to requests from other departments for new projects/research studies and provides consultation on methodology and approach.
6.Lead innovation process to enhance program evaluation on a  continuous basis.
7.Ensure coordination of market research and program evaluations within larger research calendar/agenda, alert stakeholders when data collection efforts are in conflict with each other.
8.Offer project support project management to the full research agenda.
9.Contribute to the identification of new areas of potential research using existing data files and secondary research.
Industry Research (40%)
1.Provide research project manager skills for both internally executed and contracted industry research studies.
2.Assist in the preparation of project proposals and RFPs including preparing competitive analyses and background literature reviews.
3.Identify appropriate scholars and consulting research firms for targeted RFP distribution.
4.Manage RFP distribution, volunteer peer review, and award and contract processes.
5.Coordinate the continuous monitoring of project status and recording of changes to goals and plans.
6.Set and manage project timelines and field inquiries regarding projects.
7.Manage volunteer groups, act as staff liaison for multiple volunteer research advisory groups.
8.Aid in proofreading and revising reports.
9.Scope and manage process for recruiting focus group volunteers and execution of focus groups.
See Job posting for full listing.
Job Qualifications
Required Education and Experience:
1.Four-year college degree (e.g., B.S. /B.A.)
2.Two - three years' work experience in survey research methodology/process, advanced statistical analysis, market research, business intelligence, and or evaluation.
3.Minimum three years' experience manipulating data using Microsoft Excel and other software applications.

Preferred Education and Experience:
1.Four-year college degree (e.g., B.S. /B.A.) with concentration in survey research, evaluation, market research, statistics, or business intelligence preferred.
2.Master's degree from an accredited institution preferred.
3.Current certification in relevant area of expertise (e.g., CAE, PMP, PRC, CRA, PSTAT)
4.Previous work experience in an association environment
5.Experience with SPSS software highly desirable
6.Experience with Aptify highly desirable
7.Experience with online survey tool(s) desirable (e.g., Survey Monkey, Survey Gizmo, Key Survey, Qualtrics, etc.)
Institution Description
ASAE is the essential organization for association management, representing both organizations and individual association professionals. We believe associations have the power to transform society for the better. Our passion is to help association professionals achieve previously unimaginable levels of performance. We do this by nurturing a community of smart, creative, and interesting people: our members. In short, we are the Center for Association Leadership.
Benefits
$55,000 - $60,000 annually
Application Due Date: 2019-06-30
Job Start Date: 2019-02-28
Salary: $40000 - $60000
City: Washington, DC
State/Province/Region: DC
Institution: American Society of Association Executives
Reports To: Senior Director, Research
Staff # Reporting to Position: 0
Reports In Office: Research Department
---
Search for openings in IR, effectiveness, assessment, planning, and related fields at higher education institutions in the U.S. and abroad.
Job Board
Resources & Tools