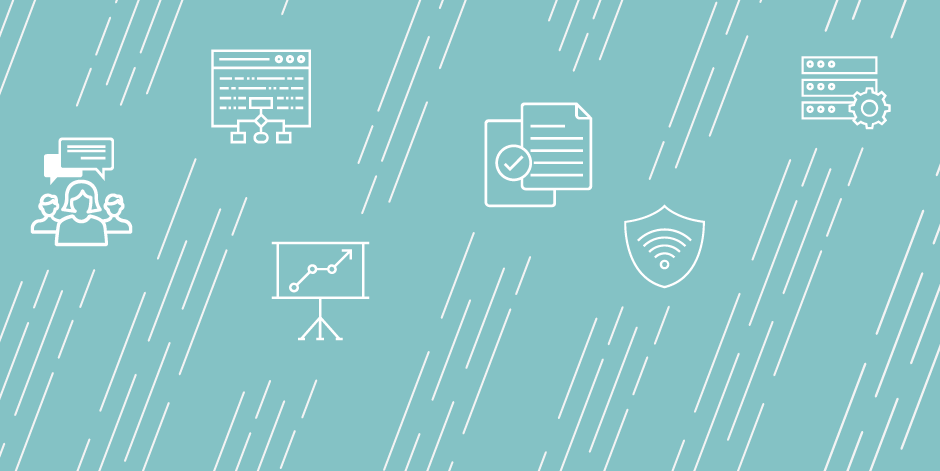 Institutional Research Analyst
Application Procedure:
For fullest consideration, please send a letter of interest, current resume and the contact information for up to three professional references by December 21, 2018 to
https://jobs.uic.edu
Job Duties
The Office of Institutional Research seeks two Institutional Research Analysts for its unit. The Institutional Research Analyst performs and coordinates campus-level research in the areas of institutional effectiveness and strategic planning. The incumbent develops, conducts research and analyzes data for decision making and policy implementation in areas including (but not limited to) student retention/attrition, student success, financial aid analysis, enrollment management, modeling and financial forecasting, resource utilization, institutional costs and productivity, access and equity studies, and benchmarking studies.
Duties:
Research Design
- Conduct evidence-based best practice research and perform measurement studies to determine or change policies, curricula, and or student support services. 
- Design effective research strategies and gather relevant information using primary and secondary sources and techniques (e.g., institutional ERPs, on-line databases, the Internet, print sources, government agencies, external research organizations, etc.).
- Organize and execute research projects, identifying ways to improve research design and data validity.
- Develop and carryout sound research method to investigate institutional effectiveness.
- Select and adapt quantitative methods, practices, and theories to perform forecasting and analysis, interpret results, and document findings.
- Increase the quantity and quality of analytical products needed to support the evaluation and adoption of various institutional policies.
Data Analysis and Reporting
- Identify and analyze patterns in institutional data, make critical observations of policy impact, and recommend strategies and actions.
- Develop analytical models, identify trends and fluctuations, evaluate limitations of data, and specify the range of results needed for management planning, budgeting, and resource decisions
Perform other related duties and participates in special projects as assigned.
Job Qualifications
Minimum Acceptable Qualifications
Bachelor's degree in statistics, psychology, education, or an appropriate social science discipline.
Possess two years' experience conducting education or social science research in a higher education setting using data analysis, research methods, and statistics. Demonstrated ability to: interact with multiple constituents and articulate complex, multifaceted issues contributing to institutional effectiveness;
Proficiency with SPSS or SAS or other statistical software, Tableau or other data visualization tools, and database query reporting tools. Experience in institutional research methodology, needs assessment, strategic planning, data collection and quantitative analysis is essential to manipulating and analyzing large data sets in support of institutional research, assessment, and planning.
Preferred Qualifications
Master's degree in statistics, psychology, education or an appropriate social science. Experience at UIC highly desirable.
Institution Description
The University of Illinois at Chicago (UIC) is an acclaimed research institution with 15 colleges dedicated to the discovery and distribution of knowledge. UIC is a major urban research university that serves over 31,000 students. The undergraduate student enrollment surpassed 20,000 this fall, and there are about 11,000 graduate and professional students enrolled. UIC is among the top five most diverse campuses in the nation and a national leader among urban, public higher education institutions in providing access to underrepresented students. UIC is focused on eliminating disparities in health, education and economic opportunity. Community engagement is a centerpiece of UIC's urban mission. Faculty, students and staff in every college work with neighborhood, foundation and government partners on a wide range of projects to improve the quality of life in metropolitan areas around the world.
Application Due Date: 2019-02-11
Job Start Date: 2019-02-25
Salary: $60000 - $80000
City: Chicago
State/Province/Region: IL
Institution: University of Illinois at Chicago
Reports To: Director of Institutional Research
Staff # Reporting to Position: 1
Reports In Office: Office of Institutional Research
---
Search for openings in IR, effectiveness, assessment, planning, and related fields at higher education institutions in the U.S. and abroad.
Job Board
Resources & Tools