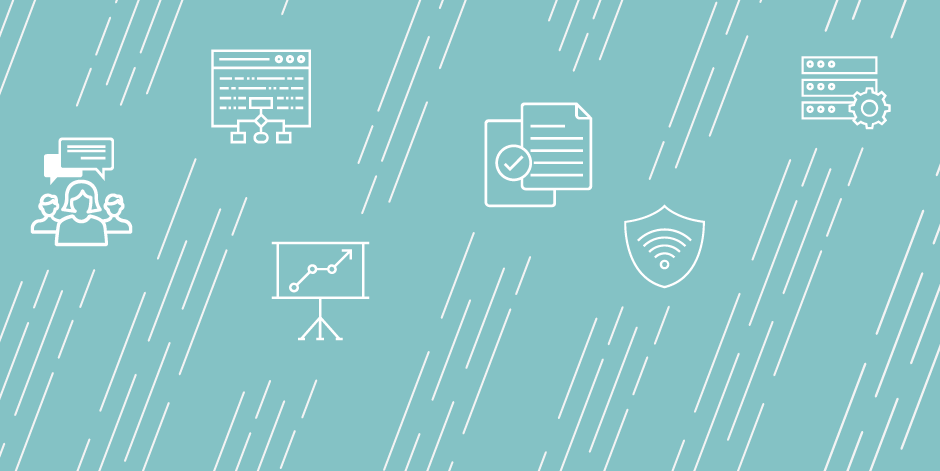 Data Management Specialist - IPEDS
Application Procedure:
To review a complete position description and to apply, please submit your resume and cover letter to the following job
website
.
Job Duties
Middle States Commission on Higher Education (MSCHE) is seeking a strong Data Management Specialist to join their team and grow his/her career! This position will give you the opportunity to impact how hundreds of higher education institutions utilize data to improve services and educational experiences for students.

In this role you will manage the Annual Institutional Update, develop, conduct, analyze, and report results of surveys, and assist with report and dashboard development and maintenance. Additionally, the position is responsible for assisting with data manipulation and quality assurance of MSCHE data. Reporting to the Senior Director of Research, the Data Management Specialist will make a difference by working closely with internal staff and MSCHE membership. This will require strong communication and customer service skills
Job Qualifications
What You Will Bring To The Table

Qualified candidates will offer a Bachelor's degree in psychology, sociology, computer science, economics, or other applicable area of study, plus a minimum of one year of relevant experience. MSCHE is seeking candidates with experience creating and conducting complex surveys (Qualtrics experience preferred), as well as experience programming in R and other languages. Expertise in IPEDS is key for success in this role. Some experience with data cleansing, matching, finding corrupt and redundant information, and familiarity with ETL processes to create automated data pipelines is required. Ideal candidates will have impeccable attention to detail, excellent organizational and time management skills, evidence of a strong customer service mindset, and the ability to work well with others.
Institution Description
The Middle States Commission on Higher Education (MSCHE), located in Philadelphia, PA, is a voluntary, non-governmental, membership association that defines, maintains, and promotes educational excellence across institutions with diverse missions, student populations, and resources. It examines each institution as a whole, rather than specific programs within institutions. MSCHE is recognized by the U.S. Secretary of Education to conduct accreditation and pre-accreditation (Candidacy status) activities for institutions of higher education in Delaware, the District of Columbia, Maryland, New Jersey, New York, Pennsylvania, Puerto Rico, and the U.S. Virgin Islands, including distance education and correspondence education programs offered at those institutions.

MSCHE is also recognized by the Council on Higher Education Accreditation (CHEA) to accredit degree-granting institutions which offer one or more post-secondary educational programs of at least one academic year in length in Delaware, the District of Columbia, Maryland, New Jersey, New York, Pennsylvania, Puerto Rico, the Virgin Islands, and other geographic areas in which the Commission conducts accrediting activities.
Benefits
What Is In It For You

• Competitive salary and outstanding benefit program (contact for details)
• Excellent mentorship from some of the best academic administrative pros in higher ed and a collegial group of co-workers
• Career growth in a non-profit business serving hundreds of campuses
Application Due Date: 2019-03-31
Job Start Date: 2019-01-15
Salary: $40000 - $60000
City: Philadelphia
State/Province/Region: PA
Institution: Middle States Commission on Higher Education (MSCHE)
Reports To: Senior Director for Research
Staff # Reporting to Position: 1
Reports In Office: Research
---
Search for openings in IR, effectiveness, assessment, planning, and related fields at higher education institutions in the U.S. and abroad.
Job Board
Resources & Tools