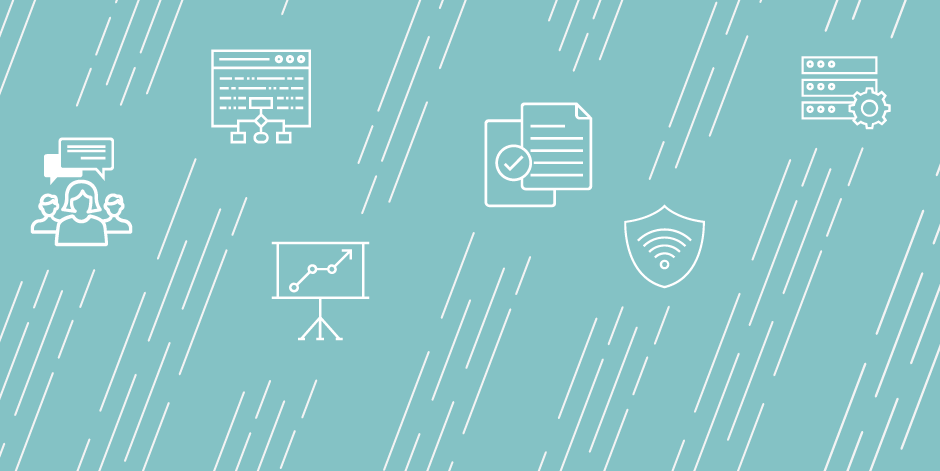 Institutional Research Analyst
Job Duties
Brief Description of Duties: 
The Institutional Research Analyst will gather, extract, analyze, and report data to support the analysis of Stony Brook University's effectiveness at the institutional and programmatic levels. Activities include extracting data from the University PeopleSoft system, data warehouse, other university systems, and external databases to respond to internal and external data requests. The IR Analyst will participate in the development, communication, and training in the use of new data analytics products. This position supports needs for VP Admin and associated areas will necessarily integrate student, HR, finance, and other data as appropriate.  The successful candidate will have exceptional writing and content creation skills. 
Develop analytics resources using Tableau to deliver research and information products to intended constituencies, with appropriate clarity documentation and replicability.  

Analyze and interpret data, including data cleaning, weighting, statistical analysis using a broad range of techniques, and developing appropriate visualizations, tables, and text for communication. 

Gather and integrate data, including extraction from PeopleSoft and Data Warehouse using SQL, collation from other sources as using appropriate methods.

Understand university data sources, including correct identification of appropriate tables and fields to respond to data requests. Describe appropriate uses for reported data and limitations of data sources on reports. 

Participate in university committees and groups to support institutional and office mission

Document and train university users on analytics and data tools.  

Other duties or projects as assigned as appropriate to rank and departmental mission.
Job Qualifications
Required Qualifications (as evidenced by an attached resume):
Bachelor's degree (foreign equivalent or higher). Three (3) years of professional experience in higher education, industry or a non-profit to include one (1) year in an analytical role. Experience must include data extraction; data visualization; and/or data analysis. Demonstrated proficiency in working with databases, MS Office, visualization software, and basic SQL. 
Preferred Qualifications:
Master's degree (foreign equivalent or higher). Experience in and contributions to institutional research and/or higher education professional organizations. Proficiency in SQL and SPSS. Knowledge of trends in analytics, and development of higher education analytics using Tableau. Familiarity with Stony Brook University organization, structure, and priorities. 
Institution Description
About Stony Brook:
Stony Brook University, home to many highly ranked graduate research programs, is located 60 miles from New York City on Long Island's scenic North Shore. Our 1,100-acre campus is home to 24,000 undergraduate, graduate, and doctoral students and more than 13,500 faculty and staff. SBU is a comprehensive research-intensive university and a member of the prestigious Association of American Universities (AAU), which includes 34 public universities among its 62 members. SBU consists of 12 schools and colleges and a teaching hospital that provides state-of-the-art healthcare in the Long Island region. SBU also manages and performs joint research with Brookhaven National Laboratory, the only Department of Energy Laboratory in the Northeast, and shares doctoral programs with Cold Spring Harbor Laboratory, a world-renowned molecular biology institute. Home to the Emerson String Quartet, the Jackson Pollock House in East Hampton, New York, the Humanities Institute, and the Southampton Arts Program, and with endeavors that extend to the Turkana Basin Institute in Kenya and the Ranomafana National Park in Madagascar, SBU sustains an international reputation that cuts across the arts, humanities, social sciences, and natural sciences.
Benefits
Stony Brook University/Research is an Equal Opportunity /Affirmative Action Employer.  We encourage all to apply including individuals with disabilities and protected veterans. 
If you need a disability-related accommodation, please call the University Human Resource Services Department at (631) 632- 6161 or the University Hospital Human Resources Department at (631) 444-4700.  In accordance with the Title II Crime Awareness and Security Act, a copy of our crime statistics is available upon request by calling (631) 632- 6350. It can also be viewed online at the University Police website at http://www.stonybrook.edu/police.

Visit our WHY WORK HERE page to learn about the total rewards we offer.
Application Due Date: 2019-12-05
Job Start Date: 2020-01-02
Salary: $60000 - $60000
City: Stony Brook
State/Province/Region: NY
Institution: Stony Brook University
Reports To: Senior Analytics Developer
Staff # Reporting to Position: 0
Reports In Office: Institutional Research, Planning & Effectiveness
---
Search for openings in IR, effectiveness, assessment, planning, and related fields at higher education institutions in the U.S. and abroad.
Job Board
Resources & Tools