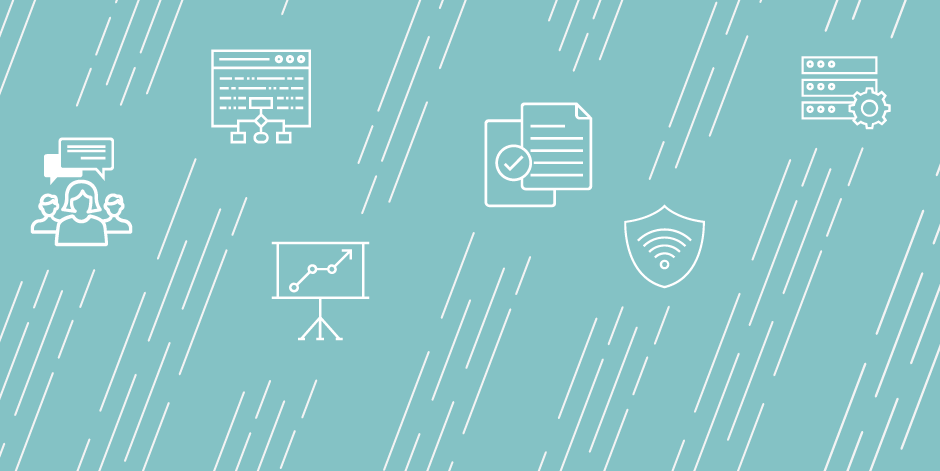 Application Procedure:
Interested candidates should submit a cover letter and resume to Ellen Collins at 
HR@williamjames.edu
.
Job Duties
Position Summary:
Provides assistance in support of research activities under close supervision.  Performs routine social/behavioral science research and data management activities and procedures.  The RA will provide research/administrative assistance to the following subunits:
Institutional Research
Program Development, Monitoring & Evaluation
Federal Grant Programs (e.g., HRSA)
Statewide Contract Programs (e.g., Department of Veteran Services)
Foundation Grant Programs
Essential Functions and Responsibilities:
To conduct systematic literature reviews (use online library databases, save the results in a reference/citation database, summarize results for presentation);
Assist in the development of standard data collection instruments (e.g., paper and online surveys, interviews, observation schedules, focus group guides, topic agendas);
Perform a variety of routine data collection procedures (implement online surveys, assist in recruitment, obtaining informed consent, administering protocols, conducting interviews, making direct observations, abstracting secondary data from existing records, taking notes, etc.);
Perform a variety of routine data management procedures (e.g., coding raw data, data entry, importing/exporting data across platforms, producing basic reports, data cleaning, database maintenance);
Perform basic quantitative data analysis (basic descriptive statistics and bivariate analyses; multivariate experience a plus);
Perform data visualization to effectively communicate results to various audiences;
Perform basic qualitative data analysis to organize and analyze data for thematic content;
Assist in the preparation of grant proposals, reports, presentations and manuscripts for publication;
Maintains center records, reports and files as required;
Enhances professional growth and development through participation in educational programs, reading current literature, in-service meetings, and workshops as needed
Attends meetings as required;
Maintains established institutional and departmental policies and procedures, objectives, quality assurance programs and safety standards;
Consistently applies the institution's values of respect, honesty and fairness and the pursuit of excellence in improving the social and behavioral health status of people, institutions and communities;
Maintains collaborative team relationships with peers and colleagues in order to effectively contribute to the working group's achievement of goals, and to help foster a positive work environment;
Performs other similar and related duties as required or directed.
Job Qualifications
Bachelor's/Master's degree;
0-2 years of experience in research-related activities;
Experience working in an academic environment and/or institutional research setting desirable

An equivalent combination of education and experience, which provides proficiency in the areas of responsibility listed above may be substituted for the above education and experience requirements.

Knowledge of social/behavioral science research methods, principles, ethics;
Knowledge of program evaluation helpful;
Knowledge of any of the following is helpful: program evaluation, health services, public health promotion, disease prevention interventions, professional education, institutional research;
Ability to perform basic data management tasks (data coding, entry, cleaning, maintenance);
Ability to perform basic data analysis, visualization, and reporting (in words, numbers and graphics);
Experience using quantitative data analysis software helpful (e.g., SPSS); experience with qualitative software also helpful (e.g., Atlas.ti, nVivo);
Experience using online survey platforms helpful (e.g., Qualtrics);
Experience using data visualization software helpful (e.g., Excel, Tableau);
Experience using reference manager software (e.g., EndNote, Zotero);
Proficiency with Microsoft Office including Word, Excel, PowerPoint, Access, Publisher;
Excellent organizational and time management skills;
Excellent communication skills (oral and written);
Understanding of how to build or use relational databases is helpful (e.g., in REDCap);
May be subject to increased hours to meet deadlines.
Institution Description
William James College is a leader in educating the next generation of mental health professionals to support the growing and diverse needs of the mental health workforce. Integrating field work with academics, the College prepares students for careers as organizational leaders and behavioral health professionals who are committed to helping the underserved, multicultural populations, children and families and veterans. William James College graduates can be found making an impact in a variety of settings, including schools, the courts, clinical care facilities, hospitals, the community and the workplace.
Benefits
We offer a very attractive benefits package that includes: health, dental, life and long-term disability insurance; retirement (403b); flexible spending accounts; EAP services; and generous vacation, personal and holiday paid time off.
Application Due Date: 2019-12-06
Job Start Date: 2020-01-01
Salary: Dependent on qualifications and experience.
City: Newton
State/Province/Region: MA
Institution: William James College
Reports To: Director of Program Development, Monitoring and Evaluation
Staff # Reporting to Position: 0
Reports In Office: Research
---
Search for openings in IR, effectiveness, assessment, planning, and related fields at higher education institutions in the U.S. and abroad.
Job Board
Resources & Tools