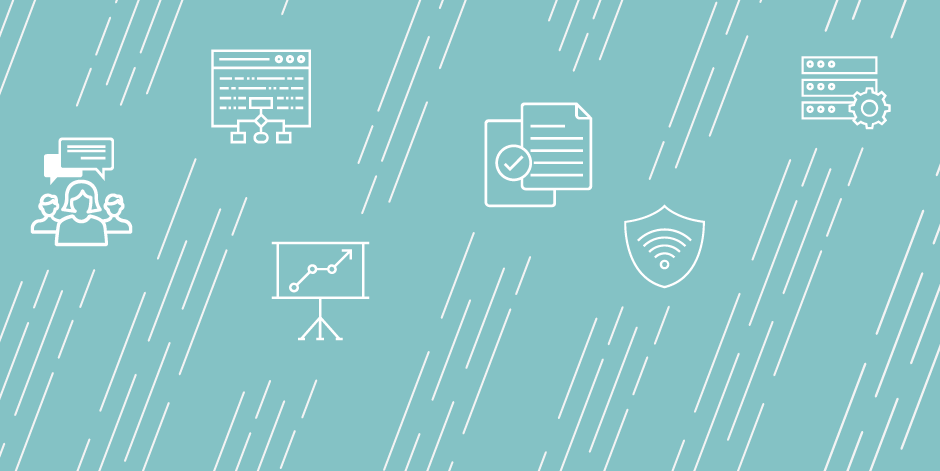 Assistant Director - Data & Analytics
Application Procedure:
To learn more and to apply please visit our 
website
Job Duties
The Campus Office of Data Analytics team (CODA) within the Office of Academic Planning and Budget (APB) aims to foster student success and optimize UCLA's effectiveness by facilitating evidence-based decision-making. APB serves as the primary source of official data reported from administrative systems across the University, conducts objective research and analysis for decision makers, leverages an understanding of advanced analytical methods to improve understanding of institutional and program performance, maintains custom data views and tables pulled from a variety of campus systems, and advocates for data quality and integrity. Reporting directly to the Executive Director of CODA, the incumbent will use his/her experience in higher education in combination with their data scientist and/or SQL developer skillset to support institutional research and advanced analytics projects conducted within Academic Planning and Budget. By possessing a knowledge of data extraction and manipulation from database sources along with demonstrated work experience in an institutional research or analytics office, the incumbent will be able to serve as a principal analyst for current and historical data on students, staff, departmental workload, retention and graduation, and execute strategic, innovative data driven analyses that provide valuable insight for the university. As the looked to department for fulfilling campus wide and external requests for data and information, the incumbent will also work with other members of the CODA team in gathering, analyzing, and reporting data to support university decision making, as well as preparing common institutional research reports and obligatory reporting requirements for rankings, federal and state agencies. Through a demonstrated proficiency in both SQL and Tableau the incumbent will also be expected to support the development of predictive models, dashboards, data visualizations, and automated reports in order to create a stronger self-service functionality for our clients. The incumbent will also need a strong consultative skill set, able to develop productive professional relationships with other campus units, seeking to understand their current set of processes and needs, and use this knowledge to proactively identify opportunities for collaboration, research, and project development for advanced analytics initiatives.
Job Qualifications
Advanced knowledge of data visualization (preferably via Tableau) to design, enhance, and develop aesthetically pleasing visualizations, including but not limited to, interactive dashboards, scorecards and reports - Required Ability to think strategically, anticipate the needs of various departments, and provide research and analytics to support those needs - Required Proficiency extracting, analyzing and reporting data from business intelligence systems, and from external data sources at the state or national levels, in response to standard and ad hoc institutional research requests. - Required A passion for analyzing large data sets and continually seeking better ways of doing things as it relates to automation and coding practices - Required Strong understanding of research methods and predictive analytics - Required Demonstrated experience using statistical software (SAS, Python, R) for data mining and analysis purposes - Required A mindset of continually seeking better ways of doing things as it relates to automation and coding practices - Required Skilled in setting priorities which accurately reflect the relative importance of job responsibilities and demonstrated ability to work both independently and in a team-oriented environment and follow through on assignments with minimal direction. - Required Ability to work productively and to organize multiple tasks in situations with conflicting demands and deadlines. - Required Demonstrated proficiency in SQL, relational databases, and concepts related to data warehousing, dimensional modeling and ETL processes - Required Exposure to Enterprise Data Governance, Master Data Management concepts and practical implementations - Preferred Solid PowerPoint and presentation skills - Required Bachelor's degree - Required Experience with higher education data, enrollment management, faculty workload analysis, accreditation processes, and familiarity with higher education issues, trends, and research literature on topics relevant to institutional research. - Preferred Four or more years in an institutional research or data analytics office - Required Experience responding to and submitting institutional data to publication surveys (e.g. U.S. News, College Board, etc.), accountability surveys (WASC, IPEDS), and other organizations as needed (e.g. AAUDE). - Preferred Experience with Python or similar tool for web scraping and text mining - Preferred Experience conducting research on student persistence, assisting academic units with retention planning and measuring the impact of student success initiatives. - Preferred
Institution Description
UCLA's primary purpose as a public research university is the creation, dissemination, preservation and application of knowledge for the betterment of our global society. To fulfill this mission, UCLA is committed to academic freedom in its fullest terms: We value open access to information, free and lively debate conducted with mutual respect for individuals, and freedom from intolerance. In all of our pursuits, we strive at once for excellence and diversity, recognizing that openness and inclusion produce true quality. These values underlie our three institutional responsibilities. Learning and teaching at UCLA are guided by the belief that undergraduate, graduate and professional school students and their teachers belong to a community of scholars. This community is dedicated to providing students with a foundational understanding of a broad range of disciplines followed by the opportunity for in-depth study in a chosen discipline. All members of the community are engaged together in discovering and advancing knowledge and practice. Learning occurs not only in the classroom, but also through engagement in campus life and in communities and organizations beyond the university. Discovery, creativity and innovation are hallmarks of UCLA. As one of the world's great research universities, we are committed to ensuring excellence across a wide range of disciplines, professions and arts while also encouraging investigation across disciplinary boundaries. In so doing, UCLA advances knowledge, addresses pressing societal needs and creates a university enriched by diverse perspectives where all individuals can flourish. Civic engagement is fundamental to our mission as a public university. Located on the Pacific Rim in one of the world's most diverse and vibrant cities, UCLA reaches beyond campus boundaries to establish partnerships locally and globally. We seek to serve society through both teaching and scholarship, to educate successive generations of leaders, and to pass on to students a renewable set of skills and commitment to social engagement. UCLA endeavors to integrate education, research and service so that each enriches and extends the others. This integration promotes academic excellence and nurtures innovation and scholarly development.
Application Due Date: 2019-01-31
Job Start Date: 2019-03-01
Salary: $100000 - $100000
City: Los Angeles
State/Province/Region: CA
Institution: UCLA
Reports To: Executive Director
Staff # Reporting to Position: 1
Reports In Office: Chancellor's Office of Data Analytics
---
Search for openings in IR, effectiveness, assessment, planning, and related fields at higher education institutions in the U.S. and abroad.
Job Board
Resources & Tools